Do more with
Customer

Feedback

An Enterprise Feedback platform for support, success & product teams to deliver high quality customer experiences.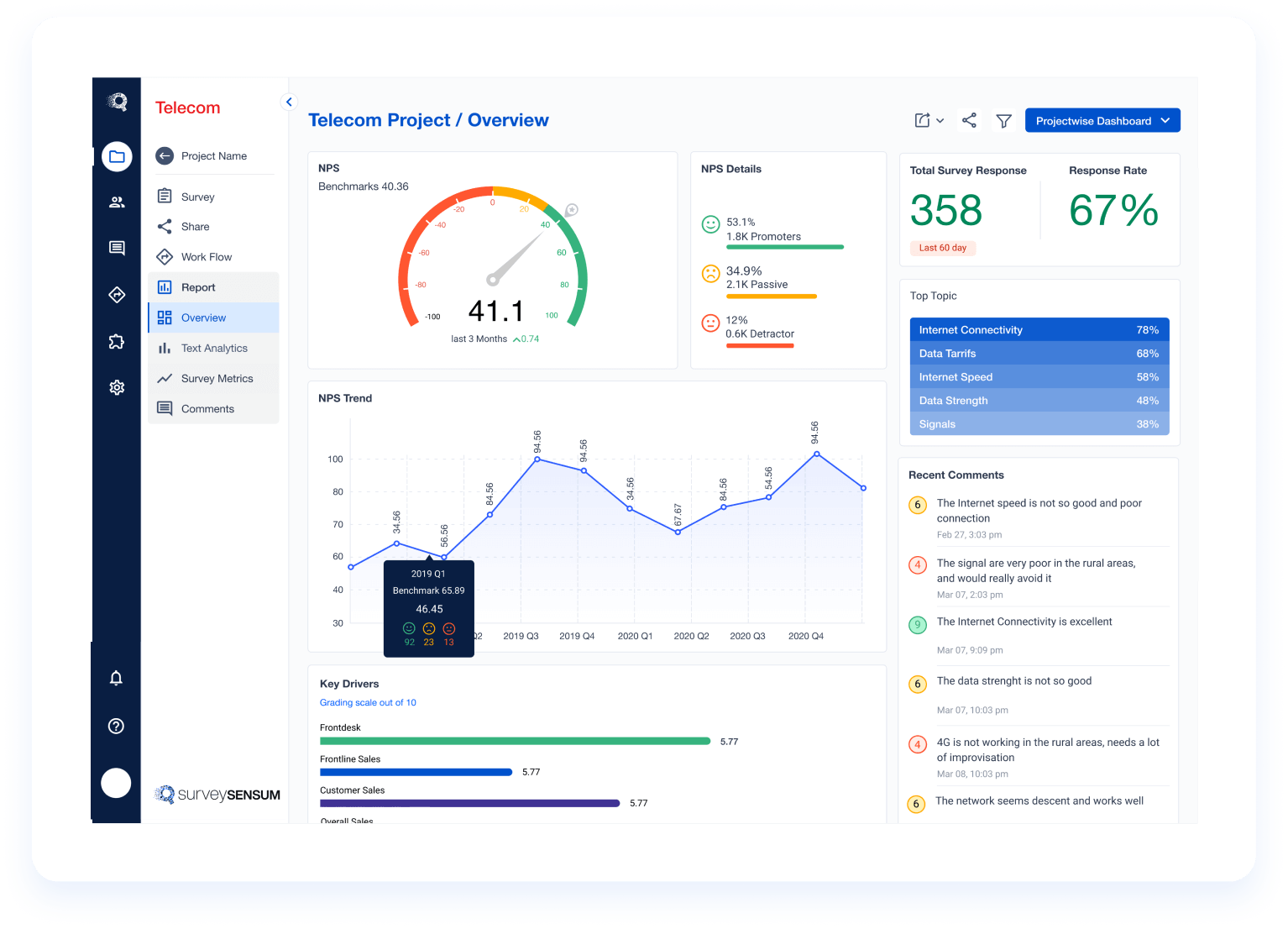 You'll be in good company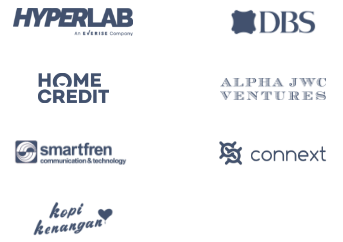 Customer Experience Management Solution
An All-in-One CX platform to deliver exceptional customer experience with real-time actionable insights across your customer journey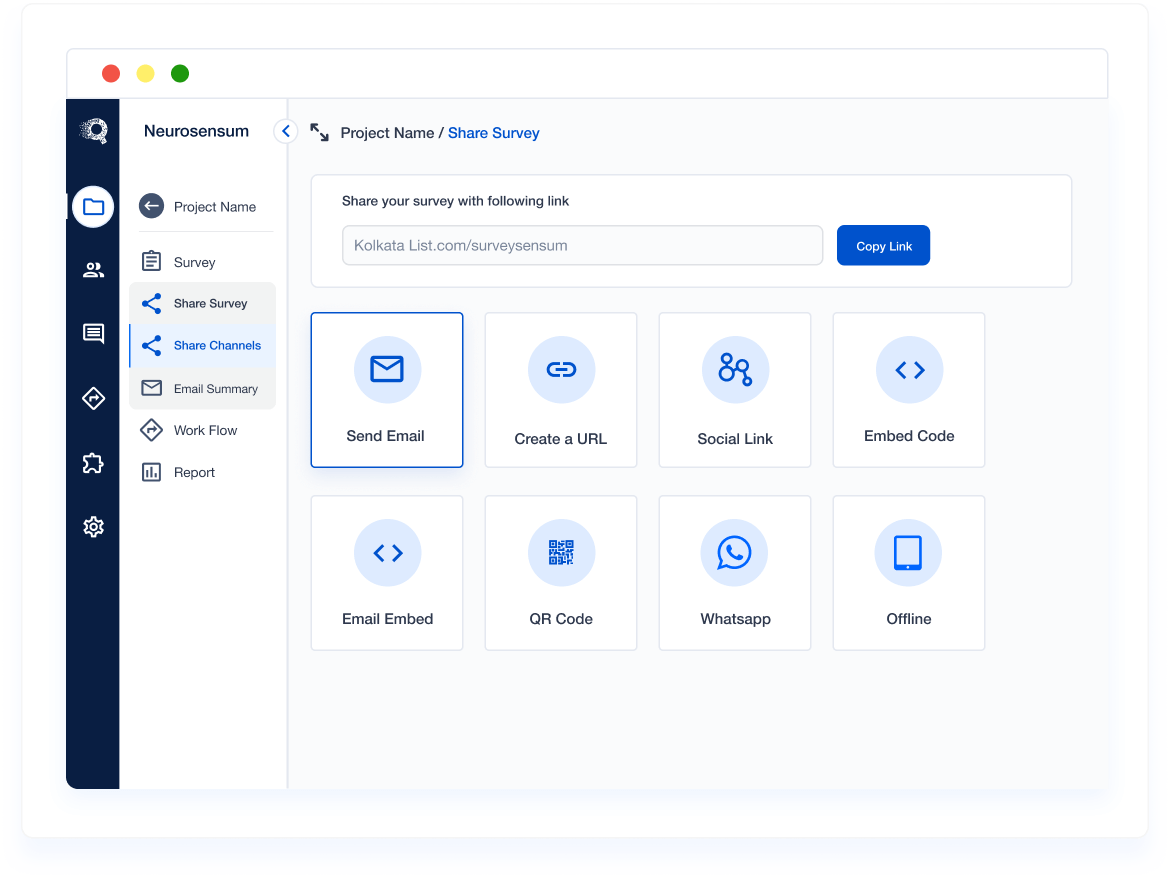 Hear your customer across every touchpoint including email, web, Whatsapp and more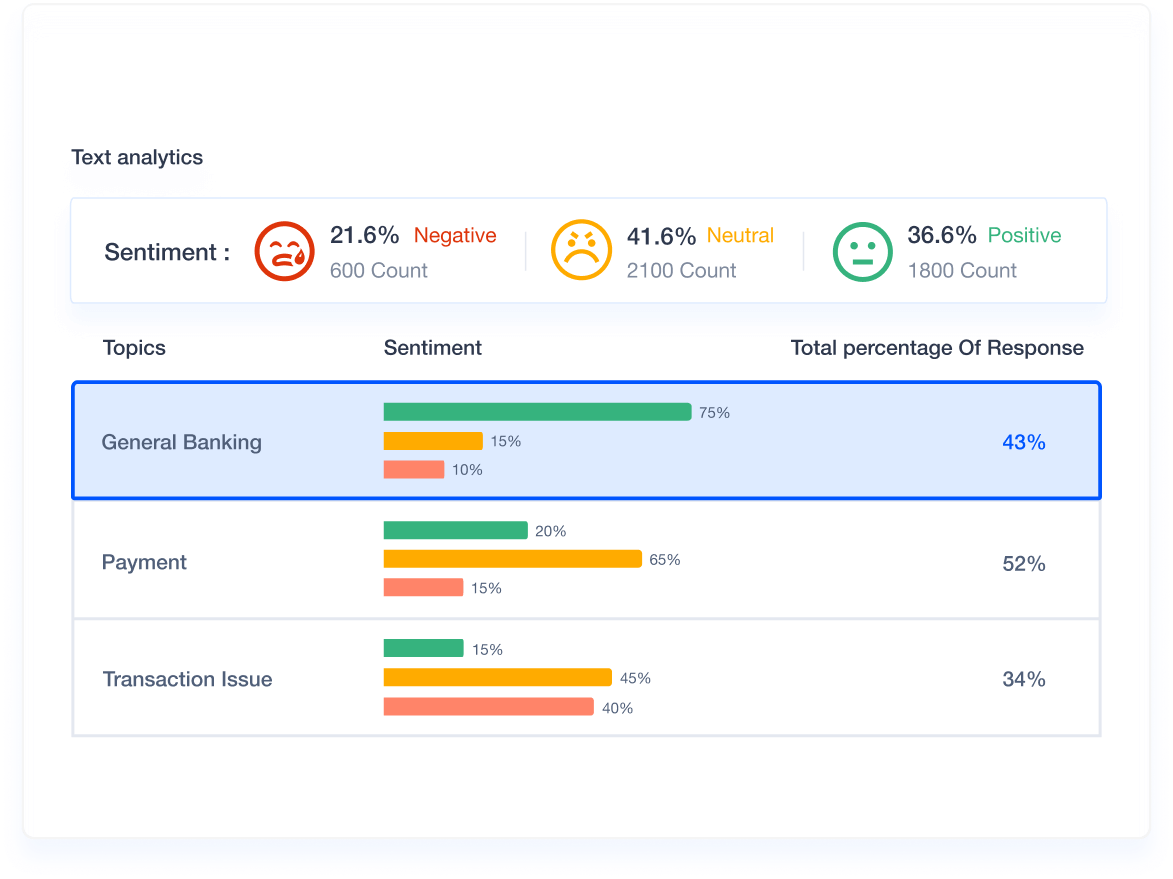 See at a glance a summary of your key performance metrics
Ensure you "close the loop" by quickly responding to detractors and stop churn before it's too late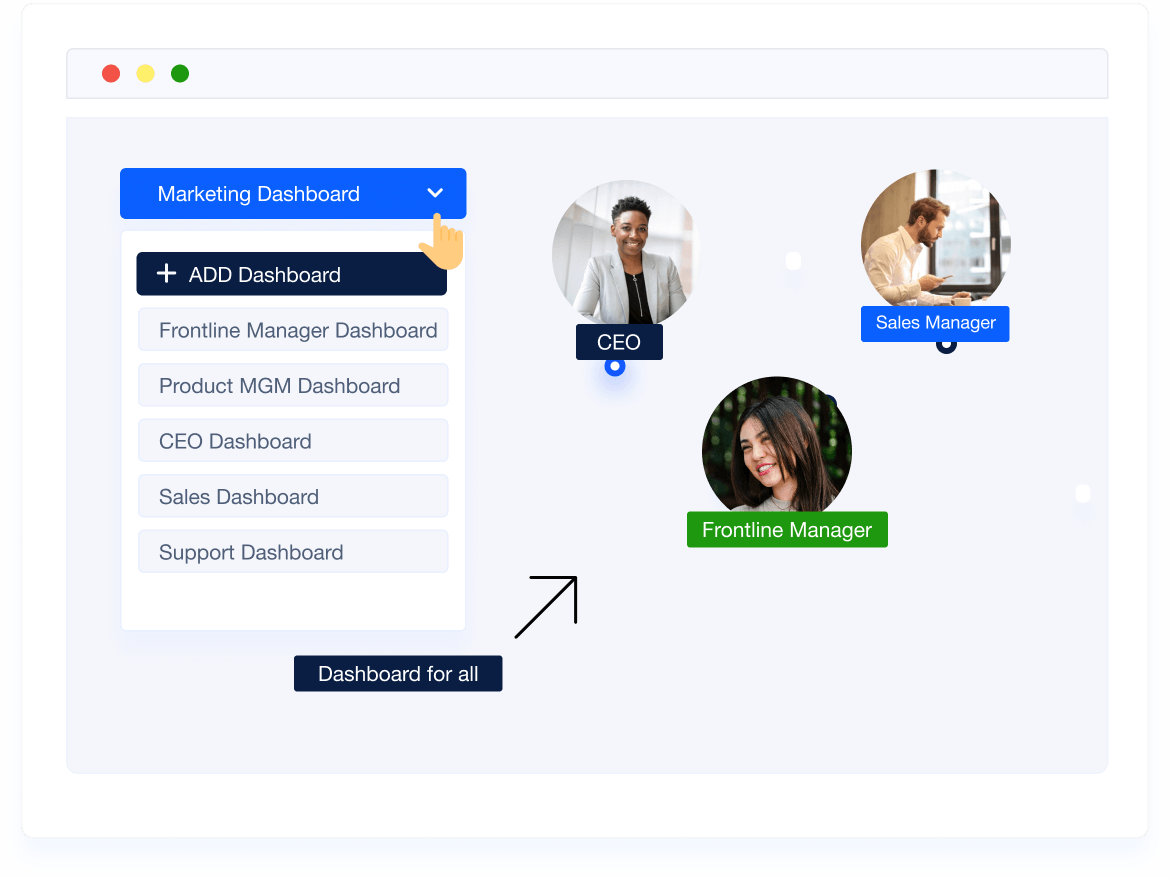 See at a glance a summary of your key performance metrics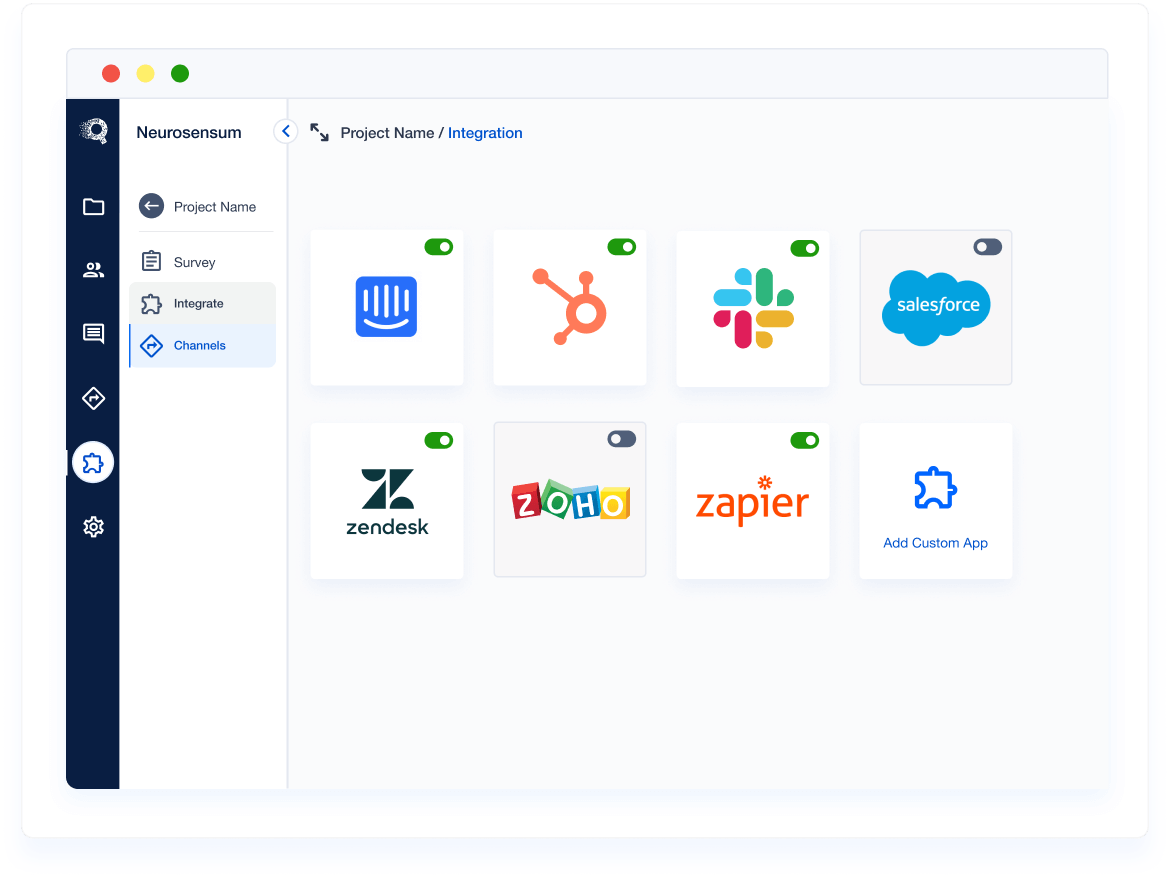 Integrate your platform with your existing customer support software and ensure you stay on top of all your tickets.
2.

Uncover hidden patterns
Products
Improve customer experience across all customer journey with our self-service products.
CX Platform
The key to improving customer experience is the ability to understand them, know your customer base better by measuring these crucial CX metrics -CSAT, CES, and NPS®
Conversational Analytics Platform
SurveySensum text analytics software lets you get valuable strategic business insights from unstructured customer feedback and conversations in real-time.
Services
Our SurveySensum's CX experts will work closely with your team to achieve your CX goals, from implementation, strategic advisory and program management.
Talk with an
Expert
Personalized CX delivered at scale. With SurveySensum, our tenured CX experts will optimize every touchpoint and improve your Customer Experience. We act as your partner and develop strategy, build initiatives and even train your CX team on tools and methodologies
Talk to our Expert Now
Whatsapp Us
Integrations - Connect SurveySensum to services you already use
Our integrations make it quick and easy to get the most out of SurveySensum. Tools include







Customers who love us
Hear from some of our loyal customers on how they improved their CX with Survey Sensum

"We like how this SurveySensum CX software worked smoothly for us and not just collected Customer Effort Score (CES) from our existing customer but also helped us with actionable insights. Our internal team got really impressed with the ease of use of this software and its features."
"SurveySensum CX software is very useful to track and monitor the reactions of the audience about our recent event. We got access to a real-time dashboard where we can see the customer satisfaction score. It's a great software to know the loopholes in your customer experience process."
"Surveysensum's Text & sentiment analytics quickly figures out what our customers actually want from the social media conversations. And it also tells about the Top priority areas in real-time for us to take immediate action."
Previous
Next