Customer Experience Trend Report 2020, Indonesia is now available for download!
Download Report
AI Enabled Customer Experience Platform
Listen. Interact. Engage.
To turn Customers into Superfans
One Customer Experience Management Platform to drive customer loyalty, acquisition and engagement
Three solutions for any size of organization across multiple industries to achieve business goals
Net Promoter Score
Measure and accelerate NPS to make customers stay loyal, spend more and endorse your brand on different mediums
Learn More
Customer Effort Score
Lesser the effort, better the experience. Measure and enhance the ease of every interaction to make your customers feel delighted
Coming Soon
Customer Satisfaction Score
Stay on customer pulse by identifying key hurdles in a customer journey. Make them come back to you for memorable experiences
Coming Soon
Close the customer experience gaps with us
Collect feedback from your customers at every touchpoint, analyze their comments to understand what they need and take instant actions to make them feel delighted and stay with you.
Capture Customer
Interactions
Real-time collection of customer feedback across multiple touchpoints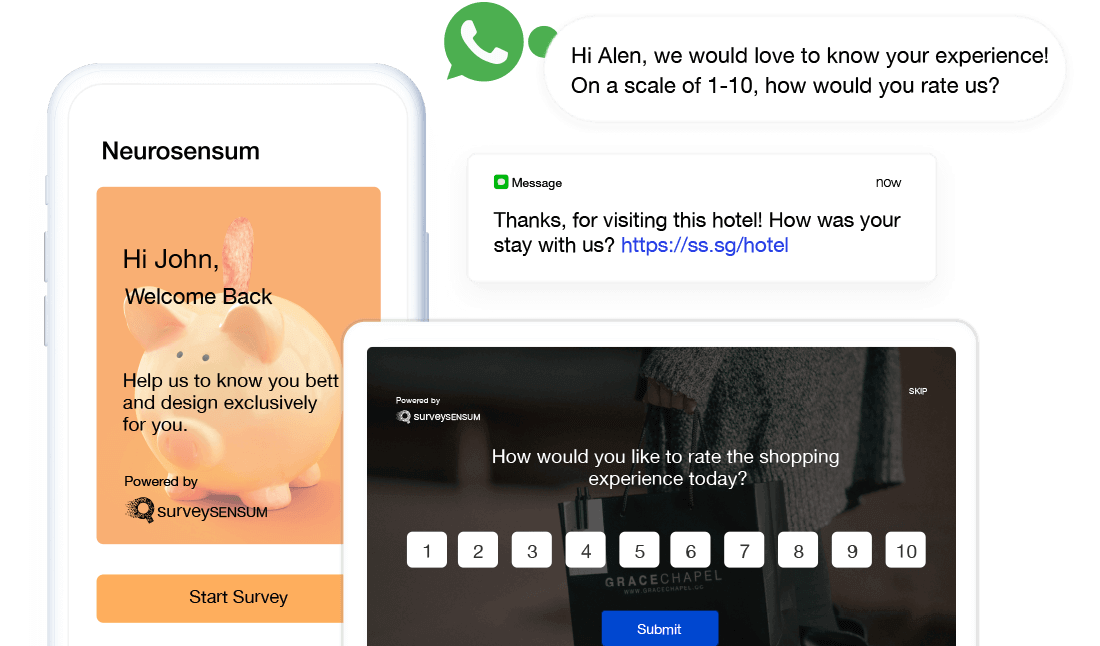 Uncover Hidden
Patterns
Know real sentiment signals behind every feedback to understand how customers feel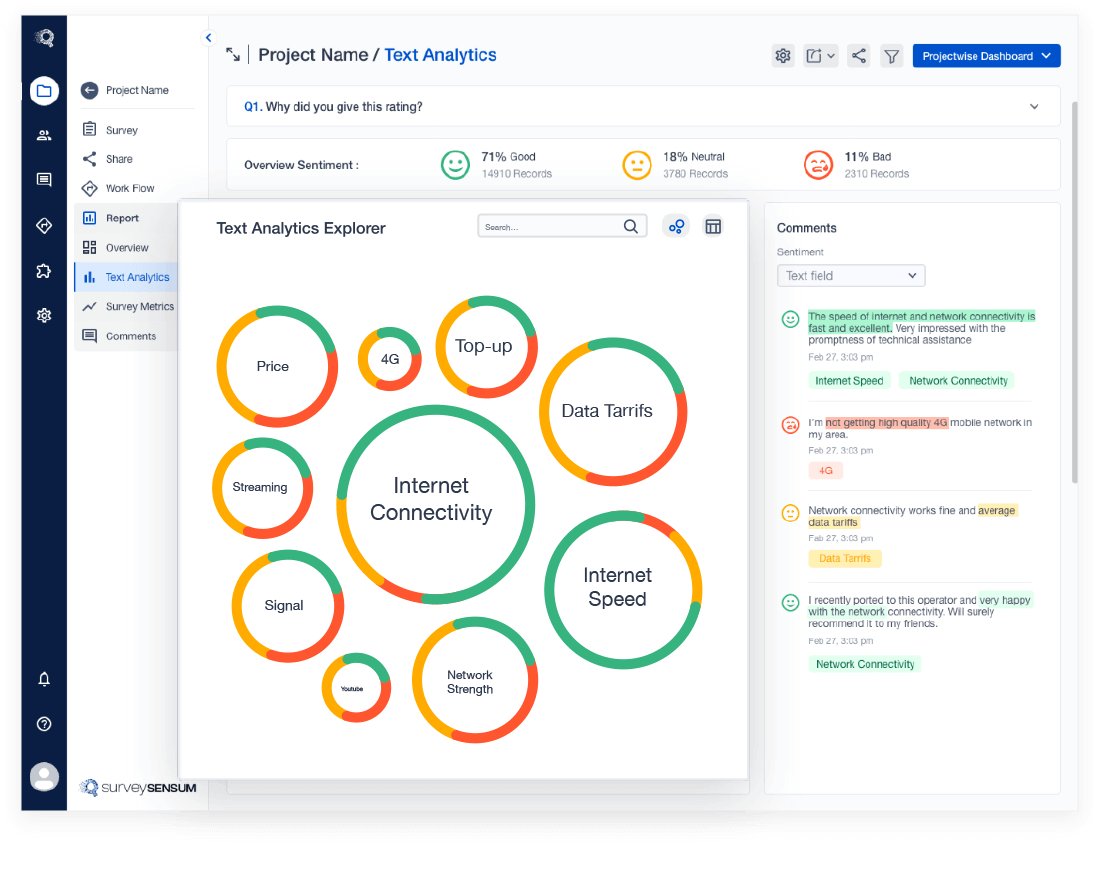 Predict Customer
Churn
Automatically identify customers who are likely to leave using predictive analysis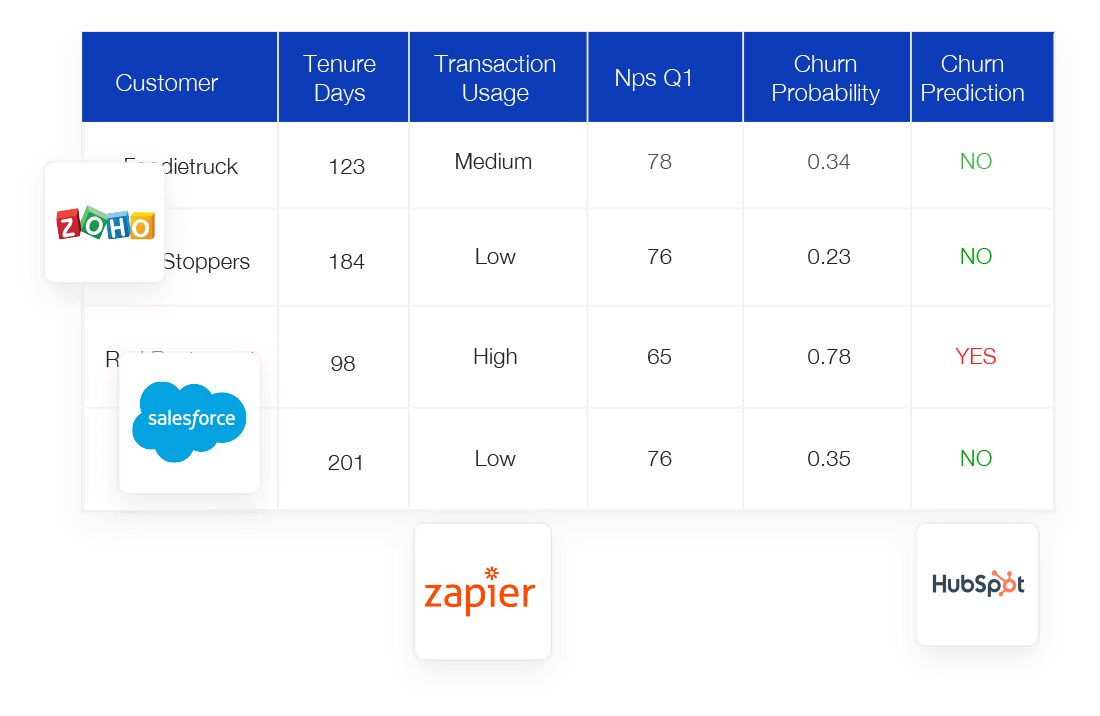 Align everyone in your entire organization with CX
Focus on specific and tangible business results with role-oriented dashboards and insightful reports that will help you aligning employee actions towards superior customer experience.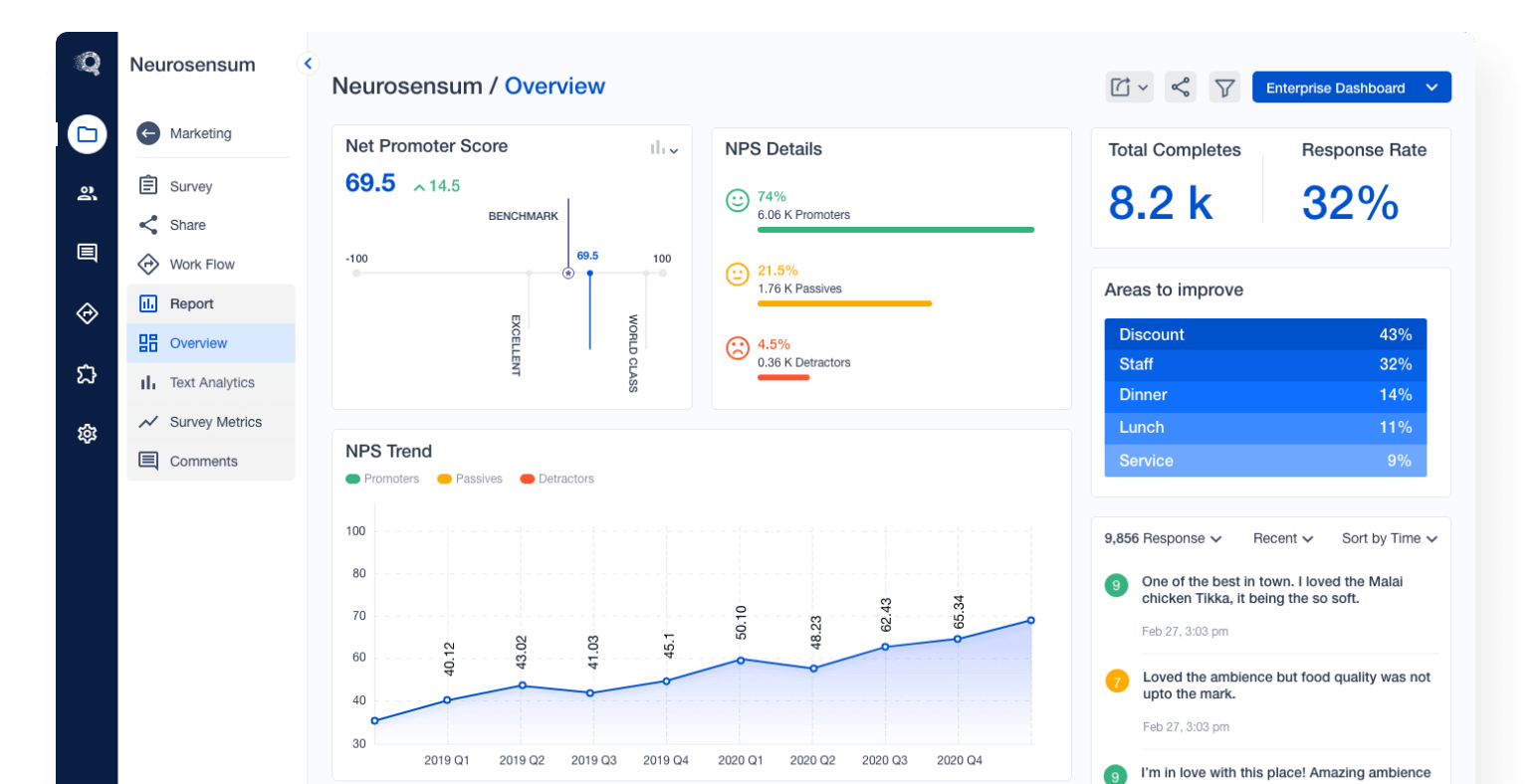 Customers Who Loves us
A wide variety of B2B and B2C client verticals who get impacted to drive customer success
"We like how this SurveySensum CX software worked smoothly for us and not just collected Customer Effort Score (CES) from our existing customer but also helped us with actionable insights. Our internal team got really impressed with the ease of use of this software and its features."

"SurveySensum CX software is very useful to track and monitor the reactions of the audience about our recent event. We got access to a real-time dashboard where we can see the customer satisfaction score. It's a great software to know the loopholes in your customer experience process."
Get going with everything your business needs
SurveySensum brings the ease and speed in experience management by delivering seamless features that accelerate your organizational efficiency
Data Security
With Azure cloud services, your data is safe
Customer Support
Call or email us at anytime on any day
Multilingual Capabilities
Measure results and get reports in your local language