WHAT IS SURVEYSENSUM?
Enterprise Customer Feedback Platform that helps you measure and take action on NPS & CSAT Surveys
Request a Demo

Customer Journey
500+ Companies
8 Million+ Surveys
40+ Countries
100+ Languages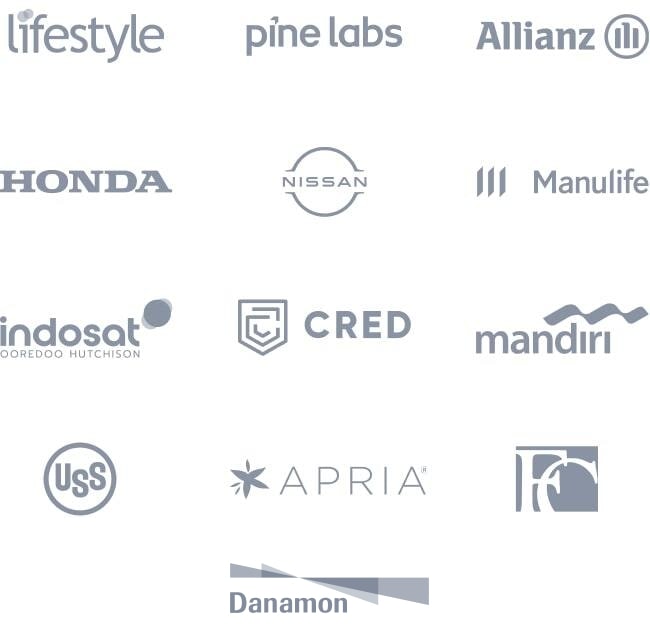 INDUSTRY SOLUTIONS
Empower Your Business with Exceptional Solutions
YOU + SURVEYSENSUM
4-Steps to CX Success
Define Goals and
Map Customer
Journey
Launch Surveys and Gather Real-Time Feedback
Analyze Data
and
Close the Loop
Incorporate Insights
and
Recommendations
DISCOVER THE DIFFERENCE
More than Just a Customer Feedback Platform

Ease of Use
We made sure that the product is so easy to use that you can launch any survey in just 30 minutes and share it with all your customers.
"The best thing about SurveySensum is its simplicity. The user interface is so simple, that it made creating questions very easy, even for a new person."
Numan Ardhi Nugraha
Product & Customer Insight Indosat

CX Consultation
We understand that you might not have a research team. So, our CX experts analyze the feedback and offer insights to boost your sales and retention.
"Whenever we needed support, you guys were right there. You're always ready to offer us any kind of expertise that we might ask for."

James Braun
VP of Quality at Apria Healthcare

Exceptional Support
It's not just the product, our support team comes with it. Wherever and whenever you get stuck, we guarantee to offer 1 hour SLA Support.
"Tools and features can be replicated, but the kind of support and ease that SurveySensum provides is exemplary."
Siti Amaryllia
Head of CX at Allianz
FEEDBACK DATA SECURITY
Your Data is a Serious Responsibility!
You are in charge of your Data
Prioritizing data privacy, our encryption protocols and access management shield your proprietary and business sensitive information.
Your Data is Secure
Best-in-industry authentication protocols with regular vulnerability assessment & penetration tests (VAPT) ensure personalized data moats.
…and it is Protected
Our private server backs up your data in a virtually unlimited storage while following cloud security best practices to ensure data security.