Allianz reduced its customer complaints by 23% by listening to the customers in real-time.
23%
reduction in the customer complaints
11 NPS
points increased
8-10
weekly hours saved on analysis
Tools and features can be replicated, but the kind of support and ease that SurveySensum provides is exemplary.
Siti Amaryllia
Head of Customer Experience
PT Asuransi Allianz Life Indonesia
How did Allianz reduce its customer complaints by 43%?
Request a Demo
The Objective
The objective was to engage with the customers by listening to their voices, resolving their problems in time, and improving the top-down NPS score.
The Challenge
Previously, Allianz was using Qualtrics as their feedback platform. But the communication was only via email which was too slow. And, the platform was really expensive. They were looking out for a feedback platform that helped them with real-time customer feedback to reduce customer complaints in time and provide efficient and timely support.
The Solution
Allianz chose SurveySensum for its unlimited responses, easy reporting, powerful dashboard, text analysis, and incredible support - all of which helped them enhance their customer experience. And for the monthly meetings where the improvement of overall CX was discussed.
Actions Taken
1.
They started listening to the customer feedback at all the touchpoints across their all 5 customer journeys - sales onboarding, issue resolution/ after-sales, renewal, claim, and communication.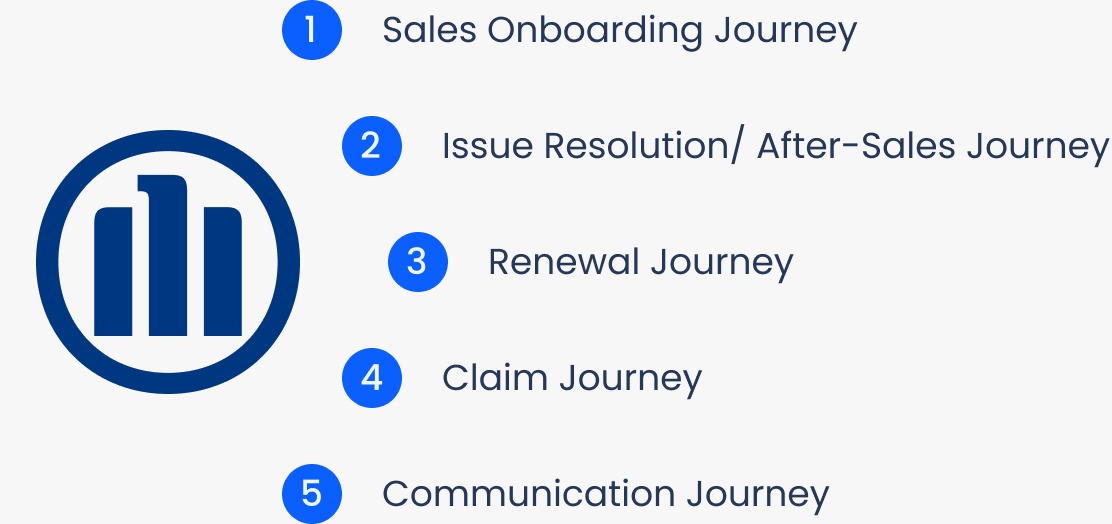 Actions Taken
2.
Gathered all the feedback in real-time and were notified when unhappy feedback was shared so action can be taken in time.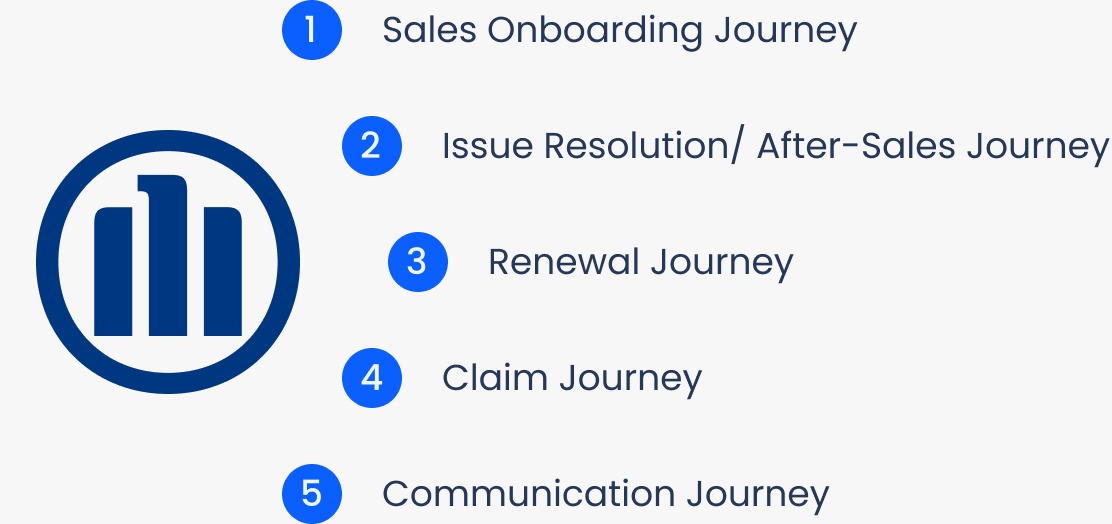 Actions Taken
3.
Analysed thousands of feedback with text analysis in minutes and categorized it into positive, negative, and neutral.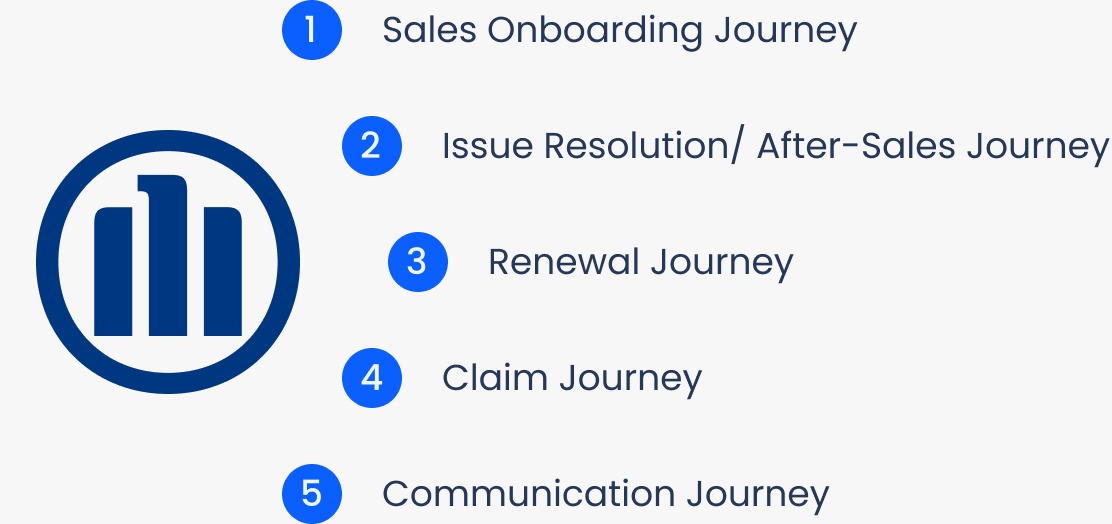 Actions Taken
4.
Extracted reports and discussed the feedback with the process owner about the course of action.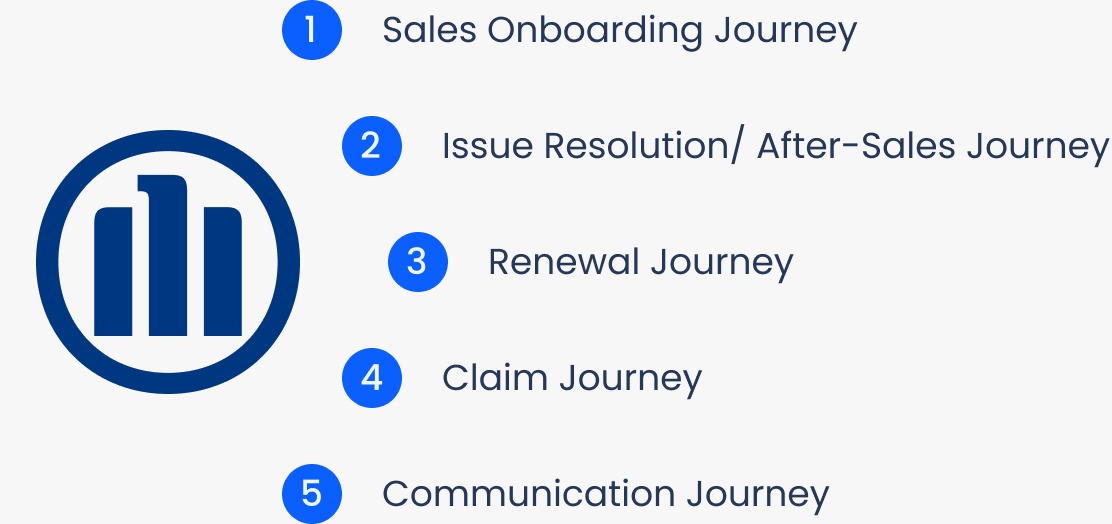 Actions Taken
5.
If needed the customer is contacted by the service recovery team.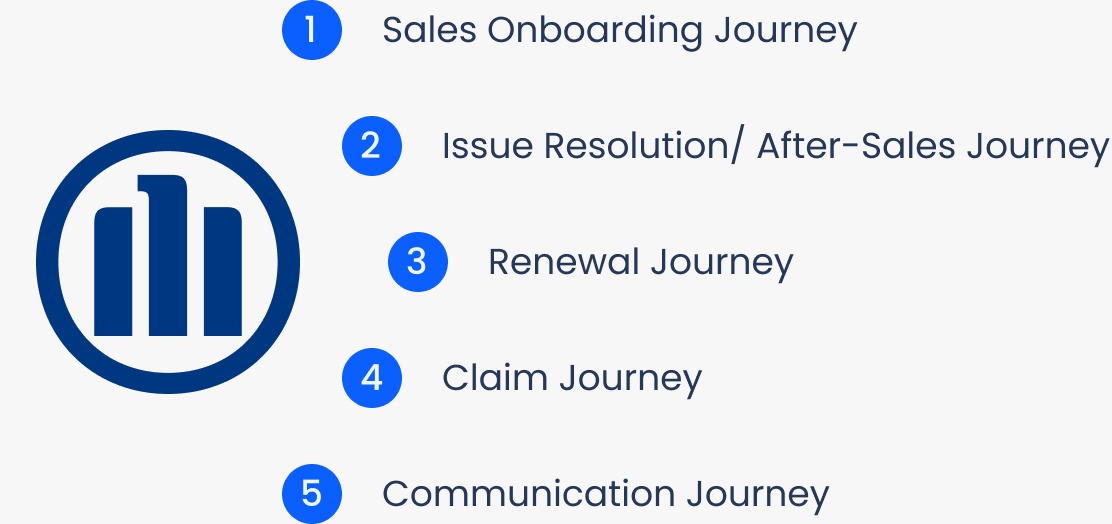 Actions Taken
6.
Further, improved processes based on the feedback and monitor them quarterly or annually.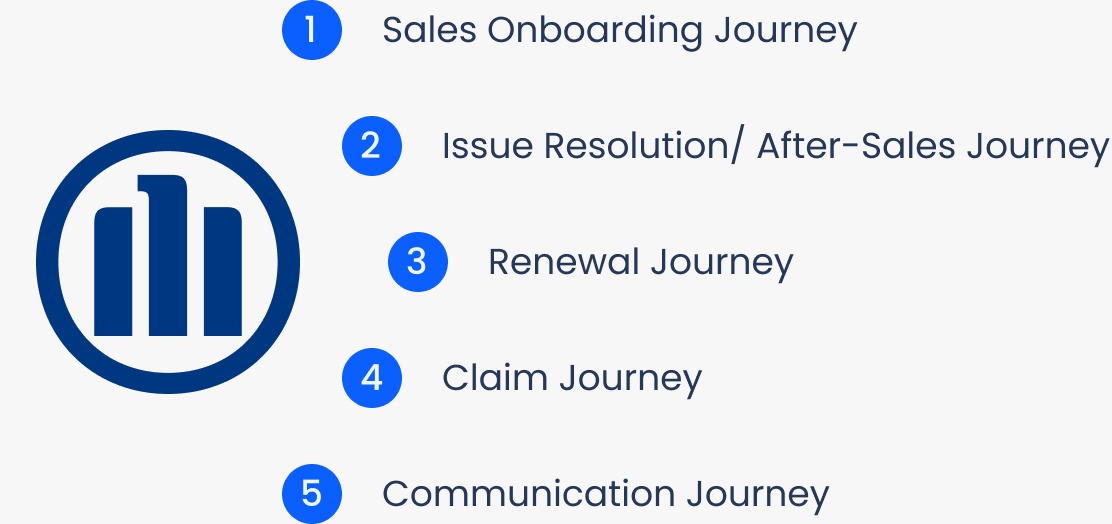 How did it solve the problem?
Easy Survey Design:
The platform is so easy to use, that no training was required for the team on how to create NPS, CSAT, VOC, or market/customer research survey.
Instant Email Alerts:
They received instant, personalized alerts on their emails on all low satisfaction scores allowing their service recovery team to reach them in time.
Powerful Dashboard and Reporting:
The insightful dashboard gave them everything on their tips and made creating reports easier.
Exceptional Customer Support:
The support had been the best part for them. It was responsive, quick, and reliable.
Text Analysis:
The text analysis tool helped them analyze and categorize all the feedback into trends and sentiments.
Allianz is a German multinational financial services company headquartered in Munich, Germany. As an international financial services provider, Allianz offers over 86 million customers worldwide products and solutions in insurance and asset management. It is one of the leading integrated financial services providers worldwide. And offers a wide range of products, services, and solutions in insurance and asset management and operates as an international insurer on almost every continent.
Businesses that found their solutions with SurveySensum

Learn how businesses are making their feedback actionable
Want to get started with SurveySensum?