How Pine Labs Improved Merchant Retention and NPS Score?
View of 360°
NPS in Real-Time
Product and Sales
Strategy Enhancements
Uplift
in NPS and CSAT Scores
SurveySensum's agile and responsive approach has revolutionized our customer feedback and NPS process. The team's ability to empathize with us and our merchant's needs and challenges is truly commendable. They have consistently kept us true to our goals and have become invaluable partners in supporting our requirements.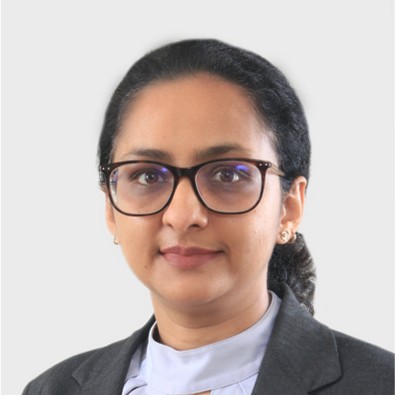 Rashi Singhal
Head of Merchant Experience
Pine Labs
How Pine Labs Improved Merchant Retention and NPS Score?
Request a Demo
The Objective
Pine Labs is a leading merchant platform that offers payment and finance solutions to millions of small businesses and large enterprises throughout Asia.
The objective was to increase merchant advocacy while concurrently minimizing churn/lapsation rates. Given the diversity of the merchant base which consisted of merchants with one store, multi-store merchants, and multi-city big corporates, a one-size-fits-all approach was not enough.
The solution required a tool that can measure omnichannel real-time feedback, close the loop on the open issues, and act on customer feedback to create a better experience.
The Solution
SurveySensum proposed an integrated solution covering the entire customer funnel. The proposed solution consisted of omnichannel feedback collection across touchpoints.
| | | | | | | |
| --- | --- | --- | --- | --- | --- | --- |
| Challenge faced | Proposed solution | Method used | Frequency | Measurement | Achievement | Result |
| Lack of Micro level in-moment view of merchant satisfaction | Transactional satisfaction | Digital surveys over WhatsApp and In-App surveys | Live – continuous | Real-time process satisfaction | Process improvement | |
| No real-time view of the overall health of Pine Labs | Relationship advocacy | Detailed telephonic surveys with merchants | Bi-annual exercise | Overall relationship health | Relationship improvement | |
| High churn rates among lapsers | Lapser deep dive | CATI surveys with the help of subject matter experts | Ad hoc understanding | Understanding barriers among lapsers | Product improvement New product development Sales strategy | 360-Degree improvement for Pine Labs |
How did it help Pine Labs?
Pine Labs requires a comprehensive program that not only measures the NPS but helps them to act on data to grow better in the future.
SurveySensum helped them on three fronts:
Optimizing Current Processes:
By harnessing omni-channel feedback collection Pine Labs gained a 360-degree view of customer satisfaction across various touchpoints in their journey. This invaluable data not only enabled them to identify and close the loop with dissatisfied merchants but also helped strengthen the processes for Pine Labs. Critical feedback across sales & onboarding and customer service was acted upon as improvement areas for the future.
Strengthening the Overall Relationships:
Periodic relationship NPS surveys helped Pine Labs to measure the strength of the relationship at a holistic level and to track it over time. The relationship NPS survey helped to understand Pine Labs' advocacy and competitiveness on certain factors. Moreover, the improvements that stemmed from transactional satisfaction surveys didn't stop there. They were used to boost the overall health of Pine Labs' client relationships, showing how Pine Labs was committed to making things better for their clients.
Understanding and Winning Back Lapsers:
SurveySensum solution not only focused on current customers of the client but also to deep dive among lapsers who churned out. A barrier study among lapsers unveiled critical insights into sales and product strategy shortcomings that had driven these merchants away. Data from this study was also analyzed in combination with merchant profile and internal operation data. And used to create new product offerings to bring lapsed merchants back.
View of 360° NPS::
The Pine Labs team was able to measure and act upon customer feedback across journey milestones. A real-time view with close the loop feature enabled them to act proactively on customer issues.
Product improvements::
Lapser and relationship NPS study pointed them to critical improvement directions that were used to create better sales strategy and product offerings
A significant uplift in NPS:
was witnessed by Pine Labs as a result of continuous improvements taken on the basis of customer feedback
Boost in CSAT scores:
leading to an increase in overall rNPS.
Proactive customer retention strategies:
based on insights from lapsed customer surveys.

Pine Labs is a leading merchant platform that offers multichannel payment and finance solutions to merchants throughout Asia. The company was founded in 1998 and is headquartered in Noida, India. Pine Labs caters to millions of small businesses as well as large franchise enterprises, providing them with a wide range of payment and financial services, including digital payments, loyalty programs, and consumer financing. Pine Labs' mission is to empower merchants to provide a seamless and frictionless payment experience to their customers while helping them grow their businesses.
Businesses that found their solutions with SurveySensum

Learn how businesses are making their feedback actionable
Want to get started with SurveySensum?