Nissan is achieving 40% of the survey response rates with Email & WhatsApp surveys.
80%
survey cost is saved
35%
response rate increased
80 hours
saved on weekly reporting
SurveySensum helps us in getting real-time insights into all our sales (before and after) and provides such a great experience to our customers that they are coming back to us. And loved its WhatsApp Integration and personalized auto alert emails especially!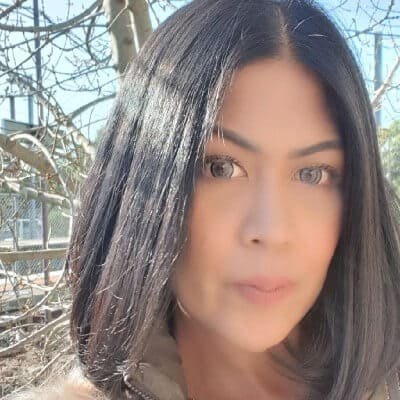 Blandina Siregar
Head of Customer Relations
PT. Nissan Motor Distribution Indonesia
How did Nissan increase its response rate by 35%?
Request a Demo
The Objective
The CX team wanted to gather customer feedback, act on its insights, and develop innovative solutions to improve the overall customer experience.
The Challenge
Their biggest challenge is to make customers respond to their surveys as their response rate was merely 5% with phone surveys. With boosted response rate, they wanted to gain quick insights so that they can act on the relevant feedback promptly, and coordinate with the stakeholders to improve the overall Customer Experience.
The Solution
Indomobil's (Nissan) team wanted to gain insights instantly so that they can act on them in time. Previously, they were using phone surveys to collect customer feedback which included over 75 dealers across 8 regions. It was time-consuming, tedious, costly, and stressful.
SurveySensum allowed them to gain customer insights effectively and act on urgent issues promptly, saving 80% of the overall cost. And with WhatsApp surveys, customers were able to share their feedback in their own time boosting their response rate by 35%. Also, the platform's inbuilt features of survey distribution, contact management, email alerts, and WhatsApp surveys saved more than 30 hours a week compared to their previous processes.
How did it solve the problem?
Easy Survey Design:
They can now build surveys with out-of-box questions and themes in no time.
Intuitive Contact Management:
Often they get incorrect customer contact data but now the process of loading and managing customer contacts is super easy.
Instant Alerts:
They can send instant, personalized alerts on all low satisfaction scores and it has been a key to taking prompt actions.
WhatsApp Survey Distribution:
They were getting up to a 5% response rate with email surveys, but now their response rate has been boosted to 30% with WhatsApp surveys.
Exceptional Customer Support:
SurveySensum support was exceptional to provide them with custom reporting as per their requirements.
Replace CATI/phone surveys with
WhatsApp surveys

and

Boost

your response rate by 20%

Reduce

your survey cost by 50%

Gather

real-time quality feedback
PT. Nissan Motor Distributor Indonesia is the official distributor of Nissan passenger cars. Engaged in local and overseas (export) distribution of vehicles, spare parts, and components and importation of vehicles and spare parts. The company was founded in 2001 and is headquartered in Jakarta, Indonesia.
Businesses that found their solutions with SurveySensum

Learn how businesses are making their feedback actionable
Want to get started with SurveySensum?