You'll be in good company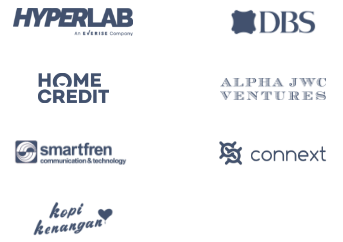 Collect valuable customer data from everywhere
Gather customer feedback from multiple sources and channels: surveys, chatbots, social media, reviews, and many more.
Surveys
We can analyze your survey responses by running sentiment analysis on them to determine the sentiments of customers.
Chatbots
Our CX management software, based on text analytics, can analyze chat conversations from any chat software you use and uncover the sentiment behind what's being said.
Excel sheets
Have customer feedback in the CSV file. No problem. Upload the file to our software and generate actionable insights.
Social Media
Social listening can improve your CX, but only when you analyze those conversations - with SurveySensum you can analyze them and get meaningful and actionable insights.
Reviews
With our AI-powered sentiment analysis you can find the hidden insights and trends in your customer reviews.
CRM
Get a 360-degree view of your customer by integrating your existing CRM with SurveySensum.
Extract meaning from your data & drive action
SurveySensum AI‑powered text analytics platform helps you unlock value from your text data in real-time. So you can understand what customers feel about particular topics (and even how strongly they feel) and prioritize the issues based on customer urgency.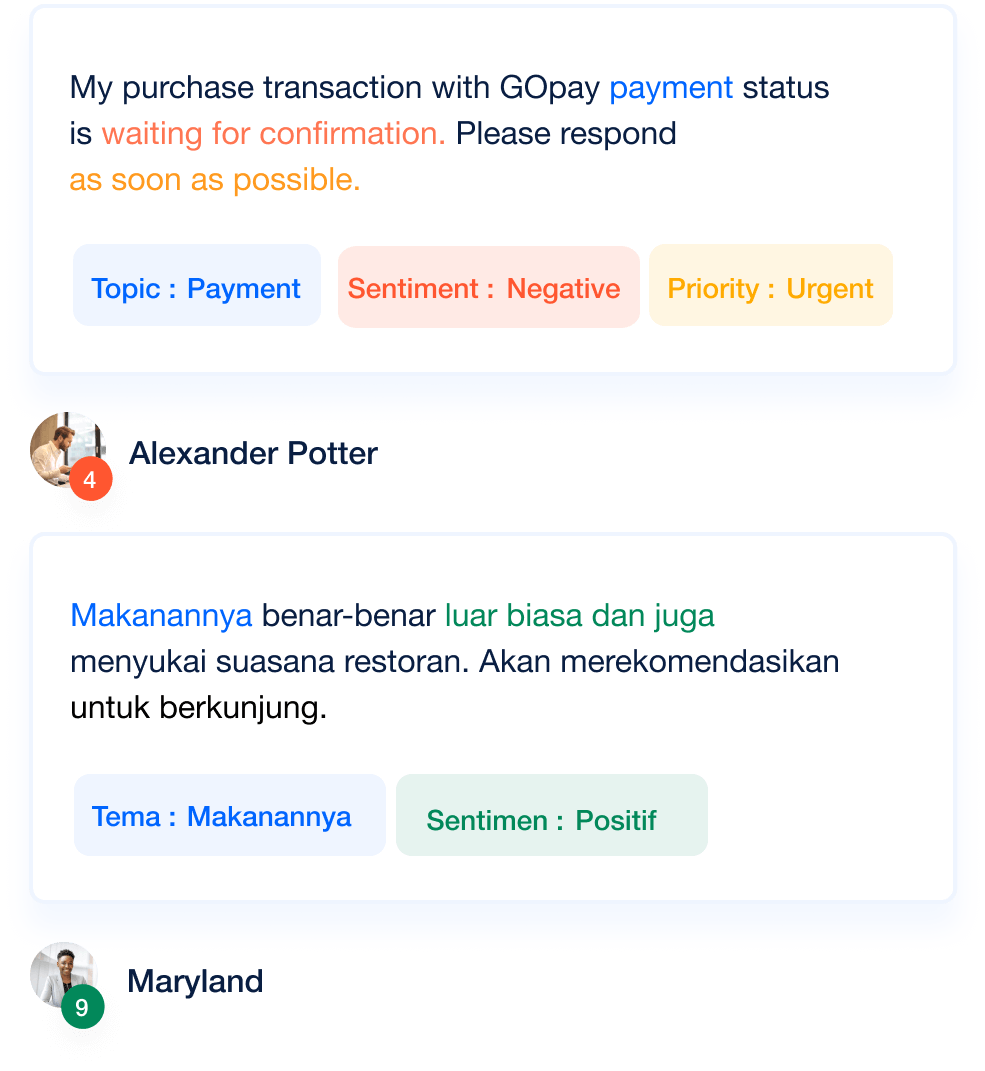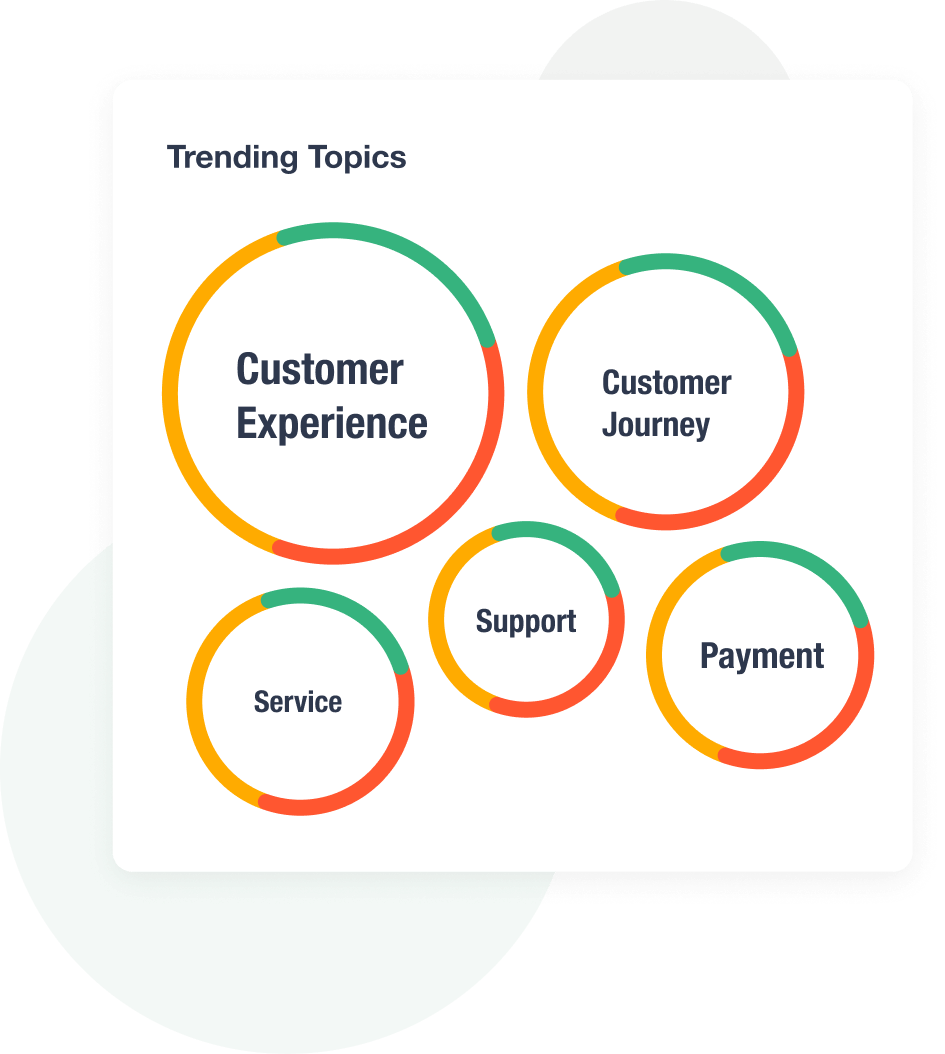 Identify trends immediately and Improve your products and services
With our text analytics platform, you can take the guesswork out of your product and features roadmap. We use machine learning technology to extract valuable information from your customer conversation data (product reviews, emails, call center data, and more), to reveal trends. So you can zero in on new features and accelerate innovation.
Resolve issues quickly with automatic ticket tagging
Tagging tickets manually is a tedious and time-consuming process. With our automatic ticket tagging, we can classify and route your tickets right away based on topic, sentiment, emotion or intent. Allowing you to reduce errors from manual classification and tagging, and do things in seconds that previously would take days or even weeks.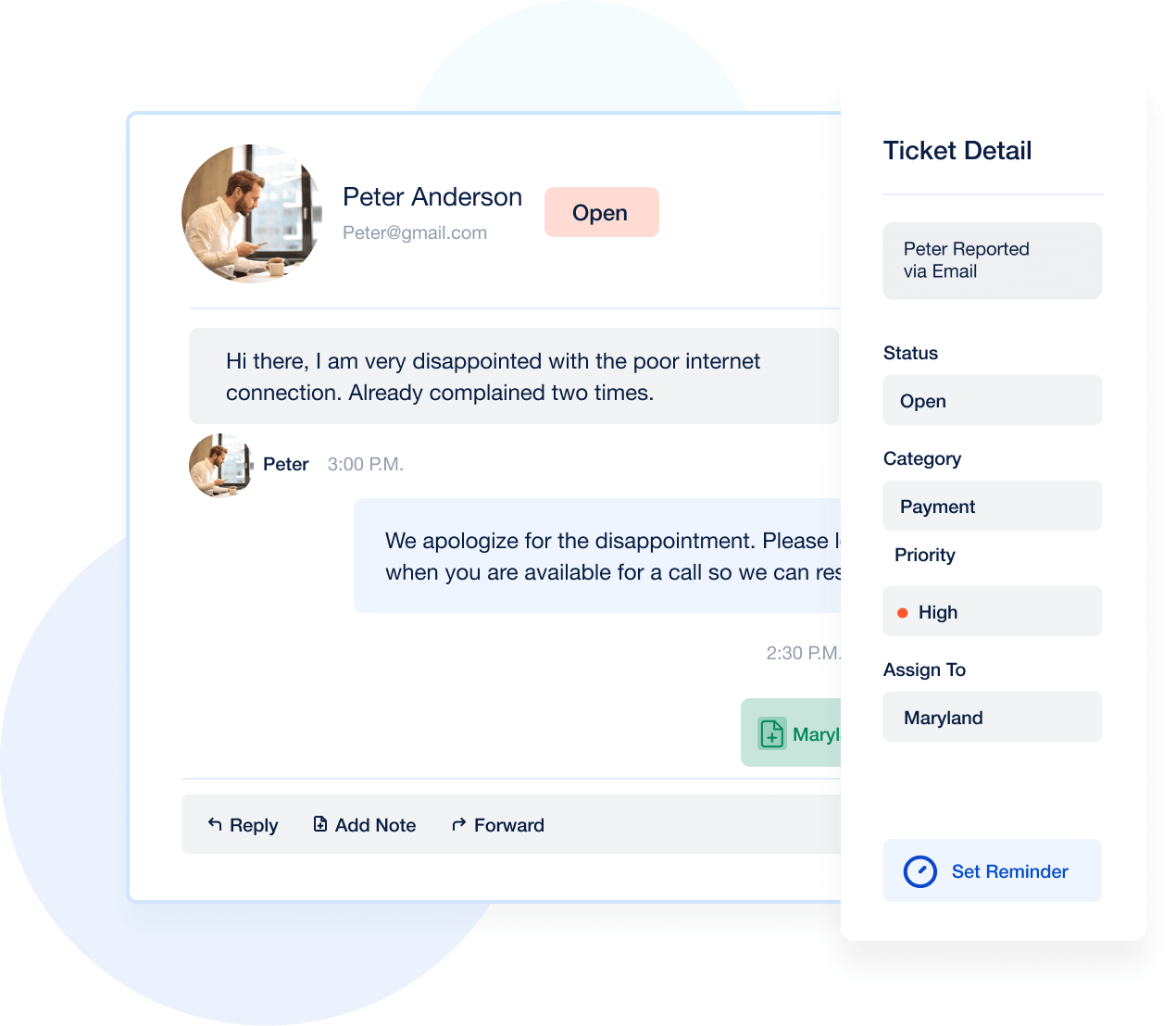 Explore Our Resources
Read, learn and enlighten from the best learning resources at your disposal