Start with a free plan now and upgrade later!
We help small and medium enterprises in making feedback actionable
Basic
CX Essentials
Sign up for Free
Includes:
1 NPS/CES/CSAT projects
Custom questions
100 responses/month
Filters
Standard Email alerts using workflow
Starter
Jumpstart CX campaigns
Buy Now
Everything in Basic, plus:
MOST POPULAR
Professional
Power-packed CX tools
Buy Now
Everything in Starter, plus:
MOST POPULAR
Enterprise
Personalised CX soultions
Tailor-made for your needs
Contact Us
Everything in Pro, plus:
Unlimited surveys
Text and sentiment analysis
Collect via in-app, website, SMS & WhatsApp
Custom dashboard
Offline data collection
Custom CRM integrations
Compare plans, side by side
Collapse all
Compare plans, side by side
Collapse all
Survey Creation

Out of the box solutions (NPS/CES/CSAT)

Ready to use, customisable templates with automatic dashboards for response analysis

| | | | |
| --- | --- | --- | --- |
| 1 project | 2 projects | 10 projects | Unlimited |

Custom surveys

Build surveys from scratch to serve unique campaigns

| | | | |
| --- | --- | --- | --- |
| 1 project | 5 projects | Unlimited | Unlimited |

| | | | |
| --- | --- | --- | --- |
| Upto 10 questions | Unlimited | Unlimited | Unlimited |

Additional question types

Choose from useful formats like Multiple Choice, Long Text, Short Text, Opinion Scale, Rating, Email, Information, Grid Question, Phone number and more

Survey logic (Display/Jump)

Make your surveys intuitive by adding logic to the survey structure
Feedback Collection

Survey responses

Number of responses that are accessible to the user. The limit is inclusive of responses from all surveys across all distribution channels.

| | | | |
| --- | --- | --- | --- |
| 100/month | 2k/month | 10k/month | Unlimited |

No. of Emails

Number of total emails that can be sent from the CX Platform

| | | | |
| --- | --- | --- | --- |
| 1000/month | 10k/month | 100k/month | Unlimited |

Send reminders

Schedule reminders to follow-up on shared surveys

Collect data via Email, QR code, social media & link

Collect via in-app & website integrations

Collect via SMS & WhatsAPP
Analysis & Reporting

Text and Sentiment Analysis

Analytics on social media content, call-centre conversations & survey responses

Role-based dashboards

Personalised dashboards for different profiles across the organisation

Custom dashboards

Get custom dasboards based on the insights needed
Workflows

Standard workflow

Use workflow templates for Out of the Box(NPS/CES/CSAT) survey projects

Advanced workflow

Create your own workflow and automate important communications

No. of workflows

Active workflows for your account
Integrations & Sharing

No. of users

Users per account

CRM integration

Integrate with CRM systems like Hubspot, Salesforce, Freshdesk, Zendesk for uploading contacts and syncing feedback responses

Open API

Connect with the CRM of your choice using open API

Professional API support

Get help from SurveySensum team in building your connections with Open APIs

Contact management

Add and manage contacts through CSV files

Historical data migrations

Import data from previous surveys built on other platforms
Personalisation

Multilingual surveys

Choose the default survey language to suit your customers' needs

Survey theme

Cutomise the look and feel of your surveys

White labelling

Remove SurveySensum logo and branding from the surveys you share
Support and Training

Onboarding support

One-on-one guidance from our technical experts and product training

| | | | |
| --- | --- | --- | --- |
| Business hours | Business hours | Business hours | 24x7 |

Chat support

Stay connected with our support team via Whatsapp and Chat

| | | | |
| --- | --- | --- | --- |
| Business hours | Business hours | Business hours | 24x7 |

Dedicated CX manager

Constant guidance from our CX Expert to implement a tailor-made CX programme throughout your organisation
Get valuable strategic business insights from every customer conversation
Most companies today are overwhelmed with customer conversation data and face a problem turning all their data into actionable insights. With our AI-powered text analytics, you can unleash the insights locked in your data to drive better customer experiences.
Customers who love us
Hear from some of our loyal customers on how they improved their CX with SurveySensum

Connext
SurveySensum CX software is very useful to track and monitor the reactions of the audience about our recent event. We got access to a real-time dashboard where we can see the customer satisfaction score. It's a great software to know the loopholes in your customer experience process.

Smartfren
We like how this SurveySensum CX software worked smoothly for us and not just collected Customer Effort Score (CES) from our existing customer but also helped us with actionable insights. Our internal team got really impressed with the ease of use of this software and its features.
More companies who use the SurveySensum platform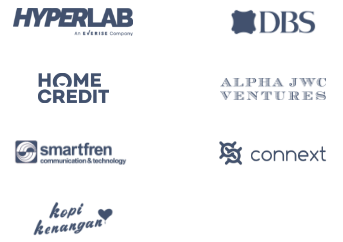 Frequently Asked Questions
FAQs
You will be eligible to get a refund only in case of cancellation within 30 days of payment.
Yes, you can import data from other sources and integrate it with SurveySensum.
You can view the rest of the responses once you upgrade your subscription.