Give customers a positive customer experience and they will buy more. They will remain loyal. Your revenues will skyrocket. You must have heard this countless times.
But, what no one talks about is, how to deliver that positive customer experience? A customer experience strategy is what helps you deliver delightful customer experiences to the customers. 
Most startups and even large-scale organizations have a detailed CX strategy in place. Their strategy drills down to fine details as to how the customer would be served at each touchpoint — both online and offline. These strategies are bolstered with specific marketing and customer experience tactics that will drive loyalty and revenue growth. 
Here are some such marketing strategies to expand your CX strategy.
Provide real-time customer support

Leverage automation

Tune into social listening

Harness data analytics
Provide real-time customer support
On-demand service apps have become popular in recent years. Customers want everything served to them instantly. Right from cabs for long-distance travel to ready-to-eat food, customers expect everything to be delivered in real-time. And customer support is no exception to this. 
Sometimes it's not easy to provide this with a team of human agents. There are several operational challenges involved in it, cost is one of the major causes. However, with the help of modern tools like live chat software or an AI-based chatbot, it is possible to provide real-time customer support. It goes a long way in strengthening your customer experience strategy.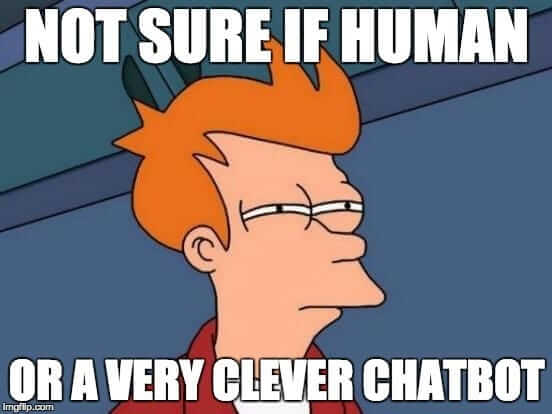 Leverage Automation
Automation and marketing together can help your business refine its CX strategy tremendously. Let's take the example of NPS surveys. On every transaction, the customer can be classified into a promoter, passive, or detractor. Now the task of a marketer does not end at understanding the type of customers. They need to devise ways to use the data to improve CX.
Automation makes redundant tasks easy for you. It lets you set up real-time alerts for your surveys. Each time you get a positive or negative review, your customer success team will be alerted on their choice of channel. So, no more wasting time in reaching out to the detractors. With every notification, they can respond to the detractors in time, understand their problems, and take the required action. You can turn every detractor into a promoter if you can simply listen to their problems and act on them.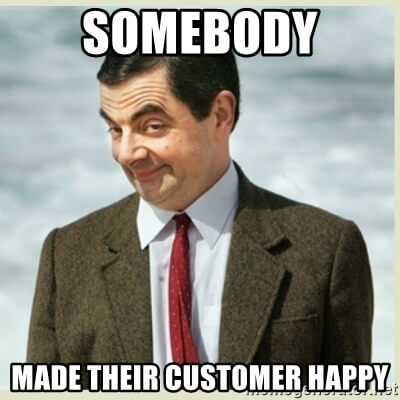 Tune into Social Listening
Social media is the new front page of the internet. And what your customers talk over there determines the long-term success or failure of your business. This is why it is necessary to tune into social listening. 
Social listening is observing the mentions, likes, shares, and other interactions that customers and target audiences do online with your brand. It gives a window into the unfiltered view that customers have about your brand, its products, and customer service. 
Quite often it can shed light on the downsides of your customer support that even internal stakeholders cannot place a finger on. Social listening helps you into what your customers or the world at large are talking about your brand. You can gauge how your brand is doing socially and take measures to improve brand identity. 
In fact, social listening gives you a quick look at customers who have given negative reviews on your official handles. These customers can then be reached out individually to offer personalized support. Phrased differently, social media gives you the opportunity to offer personalized support at scale. It could even turn the most irate customers into raving customers in the long run. But, to get to that level, you have to get started with social listening.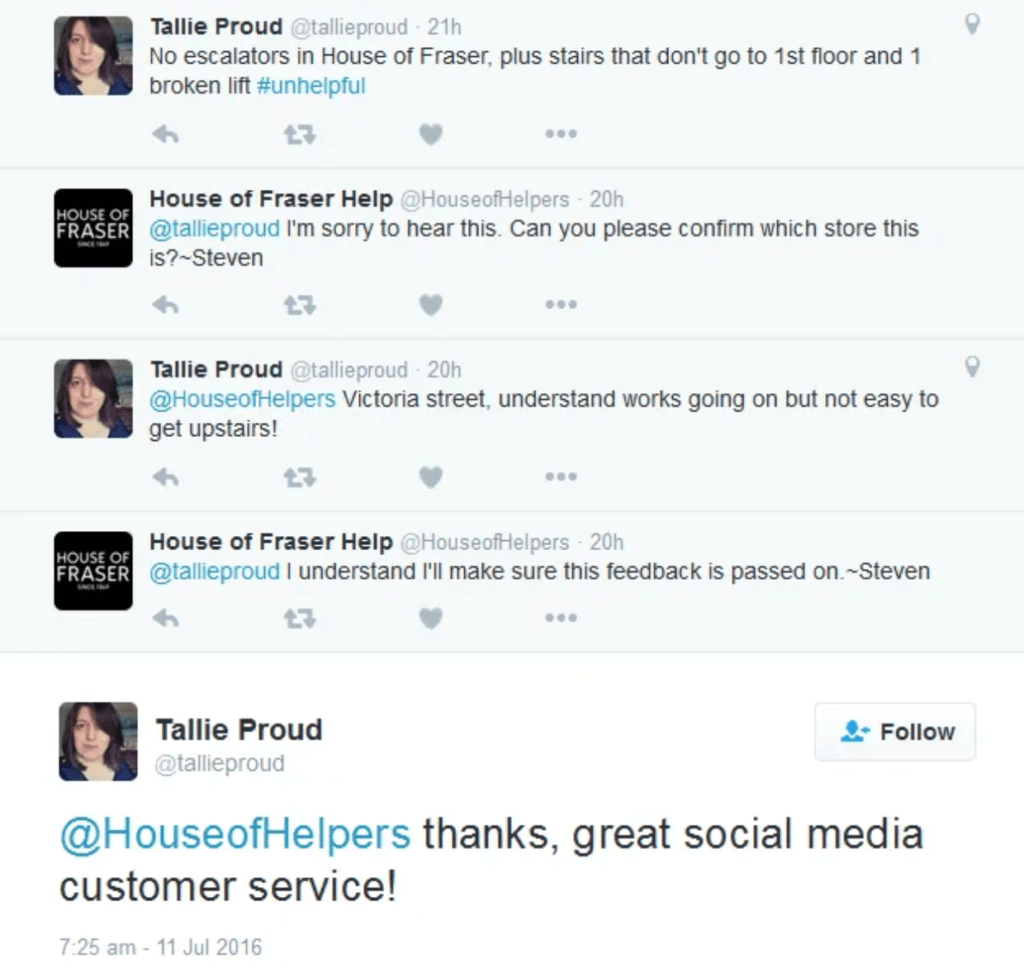 Source: https://www.sentiment.io/how-some-brands-lead-by-example-on-social-customer-service/
Harness Data Analytics 
If you torture the data long enough, it will confess to anything. ~ Ronald Coase
This one quote shows how powerful data analytics can be. Every marketer needs to pore over tons of data that says what the customer is looking at, responding to, and finally buying. While basic data analytics with spreadsheets can give some shallow insights, SurveySensum Text Analysis harnesses data from multiple sources such as chatbots, surveys, in-apps, emails, etc., and gives you a bird' eye view of the most discussed topics. 
SurveySensum Text Analysis breaks down large chunks of textual data into easily understandable and recognizable patterns. It tags all the unstructured data into categories and sentiments making it easy for you to identify the most common themes. For example, text analytics software can create a word cloud out of your customer review based on which you can deduce whether your customers are happy or disappointed with something. It makes it easier to nail down specific issues that can be resolved to improve customer experience.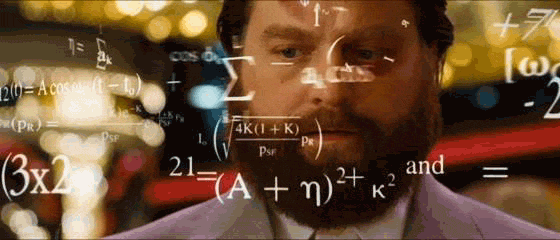 In a nutshell
Every business has improving customer experience as a fixture in its bigger business strategy. It is the only differentiator that is proven to be more powerful than price and quality (PwC). A well-crafted CX strategy can put your business years ahead of the competition. It is the surefire to build loyalty and also to ensure a better brand identity. 
To make your CX strategy powerful than what it already is, you ought, to begin with, your customer problems. Know what they are asking for, take stock of what you are offering, and then bridge the gap. 
How much did you enjoy this article?
Stay up-to-date with latest CX tips and tricks, subscribe now!
Don't worry, we don't spam you.