There is one problem that almost every business faces. They have satisfied customers. But, they do not have as much as loyal customers as satisfied customers. Turns out, customer satisfaction and customer loyalty are two different things.
A satisfied customer is someone who is contended with the value they have received for money spent.
A loyal customer is a satisfied customer who has voluntary and unwavering willingness to continue transacting with the same business.
There is a reason why satisfied customers are not loyal customers. A satisfied customer is momentarily satisfied.
There is a high probability that they will switch to another brand, even your competitor if they feel so.
In fact, PwC reports that 32% of all customers would stop doing business with a brand they loved after one bad experience.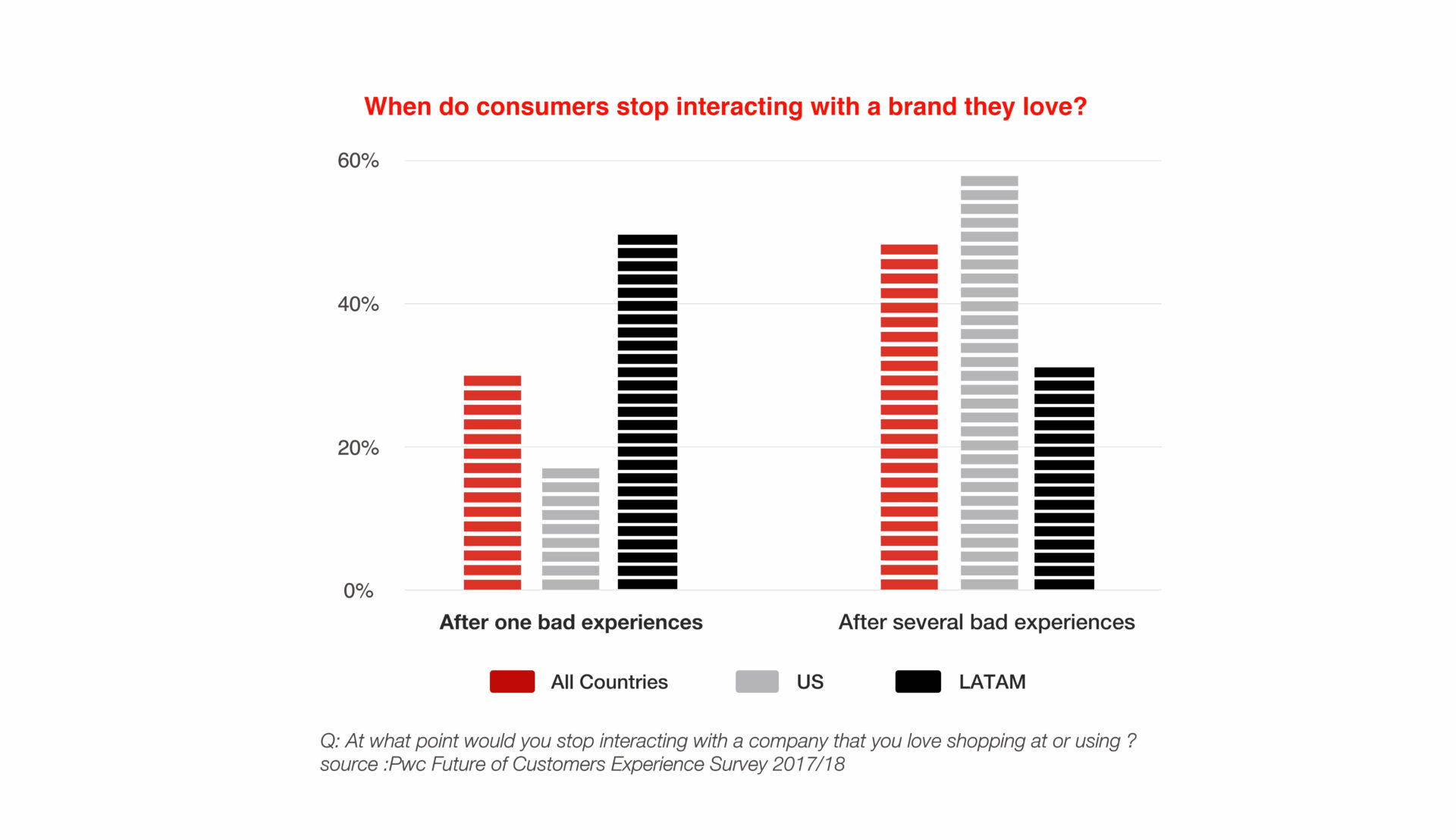 Image source: PWC
Loyal customers, on the other hand, remain loyal to your brand. Numerous studies have proven that loyal customers buy more, spend more, and are hence more valuable than satisfied customers.
Let me clarify the message again. Customer satisfaction is vital. Without satisfied customers, your business will not last long.
Turning satisfied customers into loyal customers is most important for businesses that want to inflate their bottom line.
How to do that? That forms the premise of this blog. Read further to learn some ways how your business can build customer loyalty.
Craft the perfect customer journey
A customer journey begins with the customer discovering the product and completing the purchase.
But, in between these two milestones, there are several key processes that can elevate or depress the customer experience.
For example, the customer's first interaction with your business could be through a chatbot. When the discussion becomes more detailed and complex, the conversation would have to be handed off to a live agent.
The live agent must have a contextual understanding of the customer's interaction with the chatbot to provide the right suggestion or resolution to the customer.
Without such contextual conversations, the customer might feel side-tracked from the motive of buying.
They might find it difficult to navigate the entire transaction which results in poor customer experience.
Right from the chatbot to agent and post-sales support, every phase of the customer journey should be optimized for the best experience.
Studies by McKinsey Digital Labs prove the same. 


Source:  Page 7 of McKinsey's CEO guide to customer experience 
Hence, the need to craft the perfect the entire customer journey at every point of interaction of the customer journey.
Be it with a chatbot, or with an agent, the customer must get a wholesome positive experience of interacting with your brand.
Here's How to Improve customer loyalty to Turn your satisfied customer into loyal customers
Customer relationships do not begin and end with a single transaction. It is an ongoing process.
Hence, the need to Improve them over a period of time. The most loyal customers are those who remain loyal for a lifetime.
In marketing parlance, it is measured using CLTV (Customer lifetime value). A higher CLTV indicates that the business would be able to earn more profits from the enduring positive relationship with the customer to Improve customer loyalty.

Image source: getbrandwise
The key is to make the customer think in the lines of, "Wow. this brand is good. I must tell my friends about this great experience.
If a brand can plant this thought in a customer's mind, half the battle is won. Loyalty is earned. It achieves the dual motive of satisfying a customer and also earning and to Improve customer loyalty.
How can you create new delightful customer experiences? Especially when the opportunities to meet customers in person are rare?
Here are some ways you can try:
Make the onboarding process exciting. Eg: DuoLingo, Udemy
Empower sales folks to help customers proactively
Help the customer navigate the purchase process independently
Connect support, marketing and product teams for collaborative customer service
These are some ways to deliver delightful customer experiences on a transactional basis. Now, when you want to build loyalty on a long-term basis, gamification helps.
Gamify the long relationship
Gamification is a powerful way to customer loyalty. It triggers all the human emotions like happiness, excitement, and optimism that heightens user engagement.
Gamification works more like video games. You are taken to the next higher level when you complete a level. The next level gives you more challenges, rewards and also experiences. 
Businesses can harness these emotions by integrating gaming elements into their customer experience strategy.
Gamification works because it turns tasks into games that are fun, engaging and exciting to complete.
Some of the most common gamification systems in use are progress bars, points, badges, leaderboards, etc.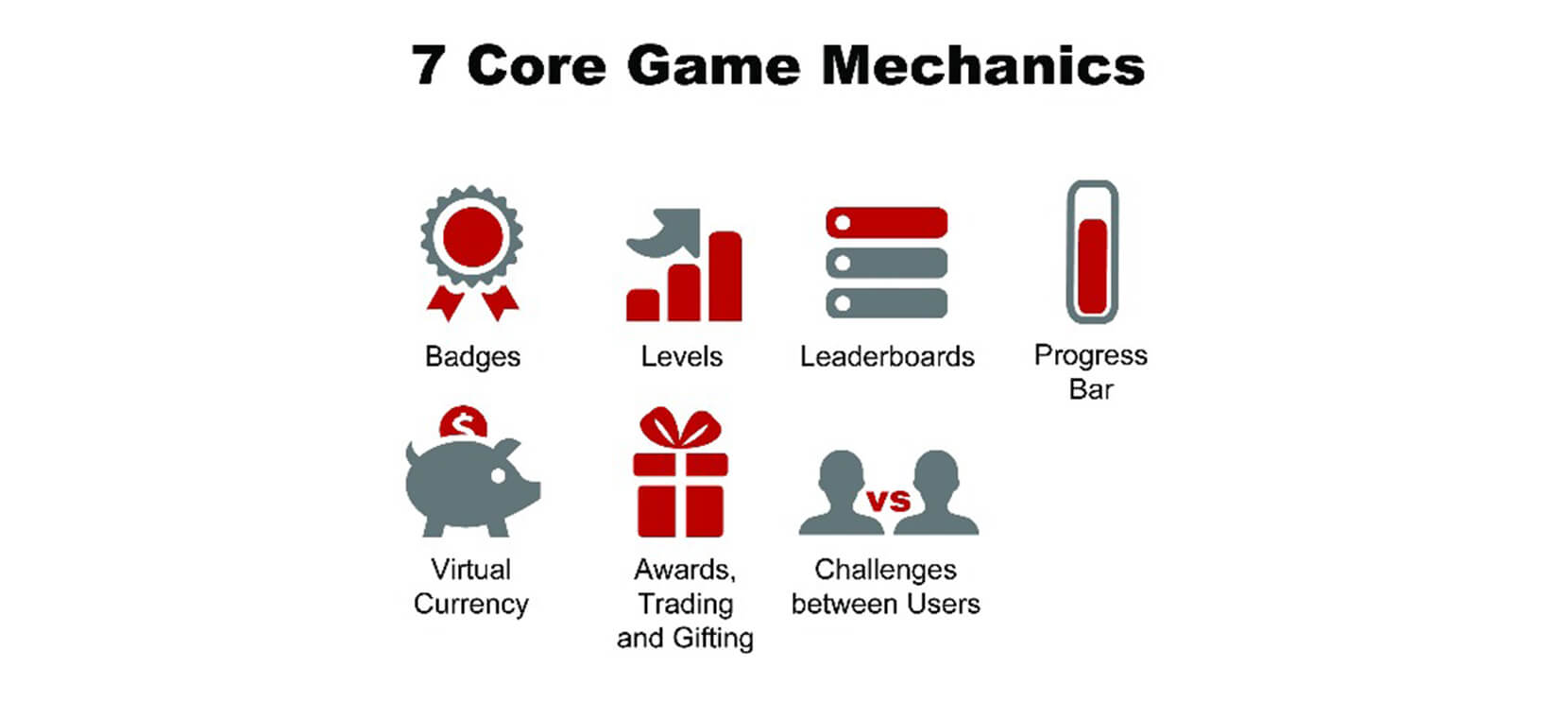 Image source:  agate
If your customers can be allowed to have a little bit of fun while purchasing or interacting with your offerings, there is a high probability that they would remain loyal to Improve customer loyalty.
Take for example the Nike+ app. Nike's running app is a perfect example of how to use gamification to grow customer loyalty.
The app uses gamification to arouse the competitive spirit that is innate in every human being.
The app tracks the user's running and physical activity measures and pits the progress against set goals and also goals achieved by other users.
In other words, the Nike+ app makes users do what the brand preaches — Just do it.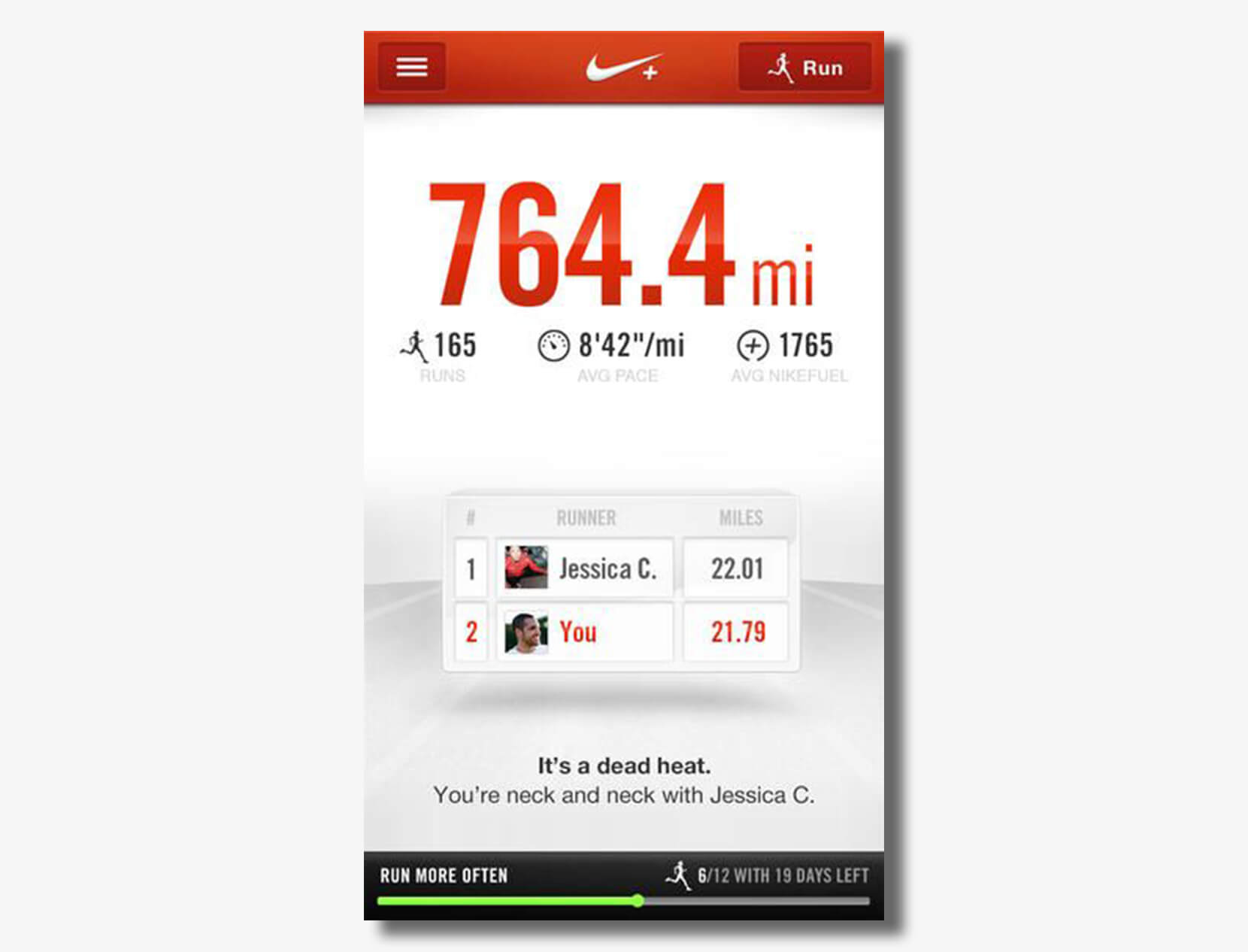 Image source: Pinterest 
Eliminate redundancies in customer support
Customer support is a business function. For any business function to perform productively there should be processes.
But, such processes should not get in the way when it comes to delighting customers.
To make customers feel special and also become loyal, customer support should be agile. Redundant processes and steps that do not add value to the customer or do not render a positive experience should be scrapped.
A common reason why customer experiences fail is that there are several barriers to communication within the organization.
This typically happens when omnichannel customer support has to be provided. Customer support channels like chat, email, social, etc.
exist in silos. As a result, when a customer begins a conversation through on channel and resumes it through another channel, they are forced to repeat the previous trail of conversations.
This delays connecting the customer swiftly to the appropriate resolution or the person who can fix it.
Run surveys to collect feedback
A brand that listens and acts upon customer feedback earns a special place in the customer's choices.
When it comes to collecting Customer feedback, surveys are the most powerful tools that you can count on. There are survey tools available in the market today.
When it comes to measuring customer loyalty, the most appropriate one is NPS Score (Net Promoter Score).
Net Promoter Score ® aims to measure the likelihood of a customer referring to the business or its offerings (products and services) to their family or friends.
It creates a strong feedback loop by asking customers a straight-forward question:
"On a scale of 1 to 10, how likely are you to recommend us to your family or friends?"
The question seeks a response from the customer that is focused on their loyalty. Based on the response, the customer can be segmented into:
Promoters – customers with a score of 9 to 10
Passives – customers with a score of 7 to 8
Detractors – customers with a score of 0 to 6
The NPS score itself can act as a compass as to how customers perceive the brand and what needs to improve to sustain their opinion.
Final thoughts
Satisfying customers is a challenge on its own. In this age of mobile apps and on-demand access to services, putting a smile on customers' faces requires extraordinary effort. Earning their loyalty requires running the extra mile beyond that to Improve customer loyalty.
Global brands have been successful at winning their customers' loyalty. They have some tricks up their sleeve that is enabling them to keep their customers happy. Some such tricks formed the premise of this blog.
Now earning your customers' trust should not be a big problem for you. 🙂