In this unprecedented societal shift, as the reality of this new COVID-19 pandemic took the world by surprise, it has affected everyone's life. We as humans have faced crisis situations in the past and always have come back stronger "descent with modification".
The impacts of the COVID-19 pandemic continue to reverberate within our neighborhoods, workplaces and homes and throughout our economy.
In this blog we will understand how the world is facing this disruptor and taking actions to advance to a new world.
Change is a chance to survive; we should embrace this change and move forward with lots of positive energy.
Your success in life isn't based on your ability to simply change. It is based on your ability to change faster than your competition, customers, and business. -Mark Sanborn
To make anything better, the first thing is to accept the fact as is without any condition. With the situation, there has been a change in the mindset of customers.
The impact of COVID-19 has been felt by every small and big business and the marketing leaders need to rise above these disruptions and adapt to the New Normal that is evolving.
Things are changing quickly and will change, we should be open to accept, learn, and advance with these impacts.
Empathy and Emotions will be key behavior and brands focusing on these will sustain the crisis and would come stronger and survive in the new world.
In times of such crisis, where consumers are still adapting to new lifestyles, marketers must proactively reach out to them and respond to the needs. Each such interaction can help build brand trust and loyalty.
To survive this pandemic, marketing managers need to adapt to resilience, innovation, agility, empathy, and emotion and position themselves at the forefront of the longer-term shifts in consumer behavior resulting from this crisis.
We are speaking to marketing experts across the globe, and gaining their insights on the evolution of marketing strategies due to COVID-19.  I have collated my findings in this post. Let's understand how  COVID-19 impacts customer engagement.
How will COVID-19 affect Customer Experience?
1. Care for your customers:
In these desperate times, people need support, guidance, and reliable information to keep their families safe and to sustain.
As the first step to caring is reaching out, by staying true to your company's values and purpose, you can offer them the resources they can trust and feel safe during these uncertain times.
We should focus on the empathy and emotion of customers and take actions to make it easy for customers' current needs.  Take this situation as an opportunity to build brand equity.
The definition of customer experience has changed the way brands are responding to current situations and coming with a great initiative.
Zappos an online shoe and clothing retailer is known for its customer-centric culture and delivering unparalleled customer experience.
They have launched a new Customer Service for Anything that provides 24X7 support unconditional support.
Searching for flour to try that homemade bread recipe? Running low on paper towels? Need more dog treats for your furry friend?
We're happy to call around and find grocery stores stocked with what you need. You can talk or text Zappos customer support.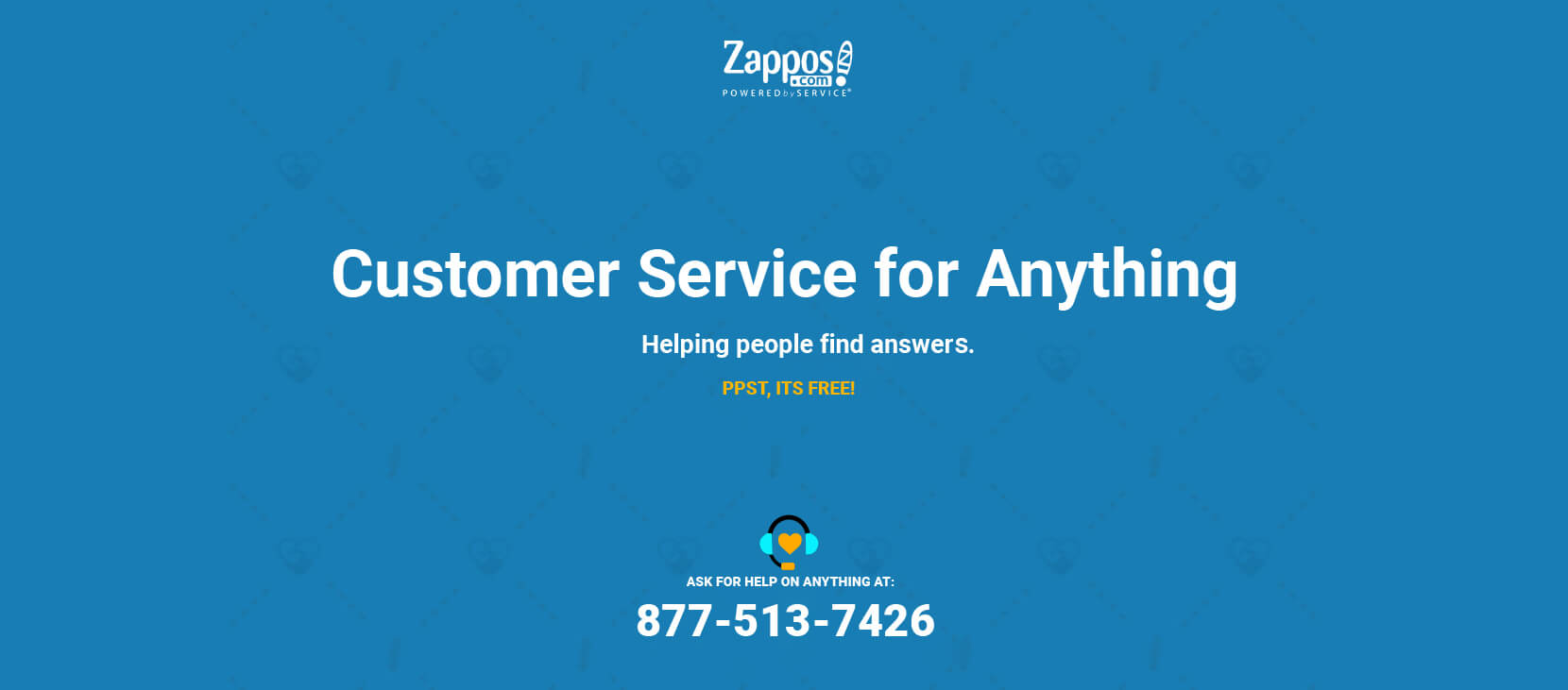 Ford, a Multi-national company has initiated a 'Built to Lend a Hand' campaign that offers payment relief and credit support. Budweiser has redeployed $5 million to the American Red Cross.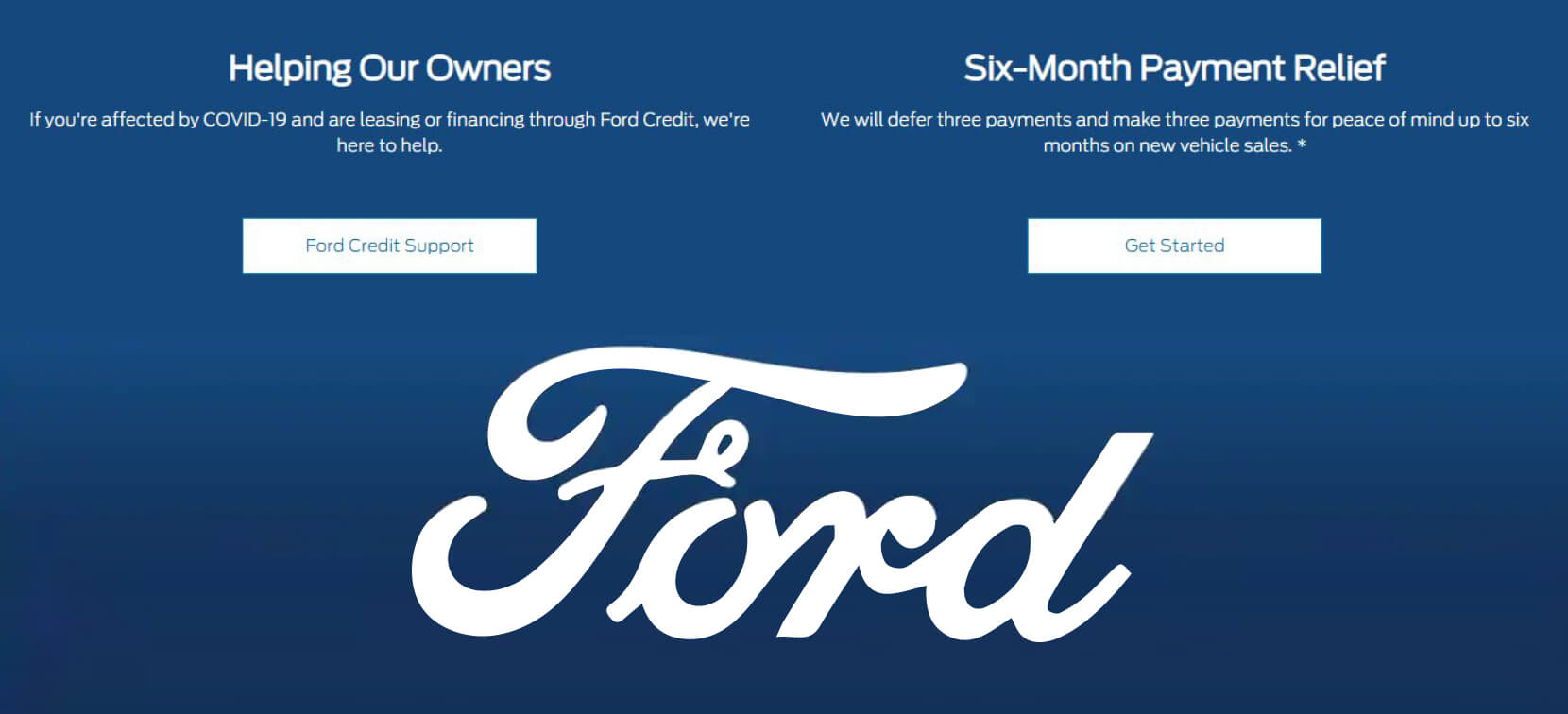 2. Anticipate Customer Needs:
As people are staying in, the time spent on their mobile devices, and online platforms is already on the rise.
They are spending hours on streaming platforms for entertainment, social media to connect with the outside world, e-commerce portals for shopping, delivery apps for food, and so on.
Understanding the situation McDonald's, instead of dine-in, diverted its media spend on McDelivery and Drive-Through.
Audible, an audiobook service by Amazon is offering free streaming of stories to entertain, teach, and engage children while schools remain shut.
Automation is the future. For example, self-checkouts at a busy store helps people get in and out of the store as quickly as possible and allows the employees that normally check people out with providing customer service in other areas of the store while keeping prices low.
Customers' expectations are to contactless shopping/service and considering this we will see brands will be coming with lots of innovative ideas to meet these expectations.
Example – L'Oréal Group and Amazon are teaming up on a new integration to bring Modiface, the L'Oréal-owned augmented reality app, to the online marketplace.
With this new AI-powered virtual experience, Amazon customers can now try on thousands of lipstick products, save photos on their devices to share with friends and ultimately purchase with greater confidence

Digital transformation is the future, perhaps now more than ever before.
The power of automated technology will transform the in-store shopping experience. Brands have started their trials to prepare future in-store experience for customers.
The use of robots with AI and emotional intelligence is going to be the future.
Example – Walmart has one of the largest fleets of in-store robots with a group expected to be in 1,000 stores by the end of 2020. Each robot has 15 cameras and scans the shelves for items that are out of stock or priced incorrectly.
Those alerts are sent in real-time to human employees, who can then prioritize getting those items on the shelves more quickly.
An interactive wall lets customers have fun with AI — it demonstrates how an AI system can estimate body positioning. But really, it's meant to make all this new technology seem less intimidating.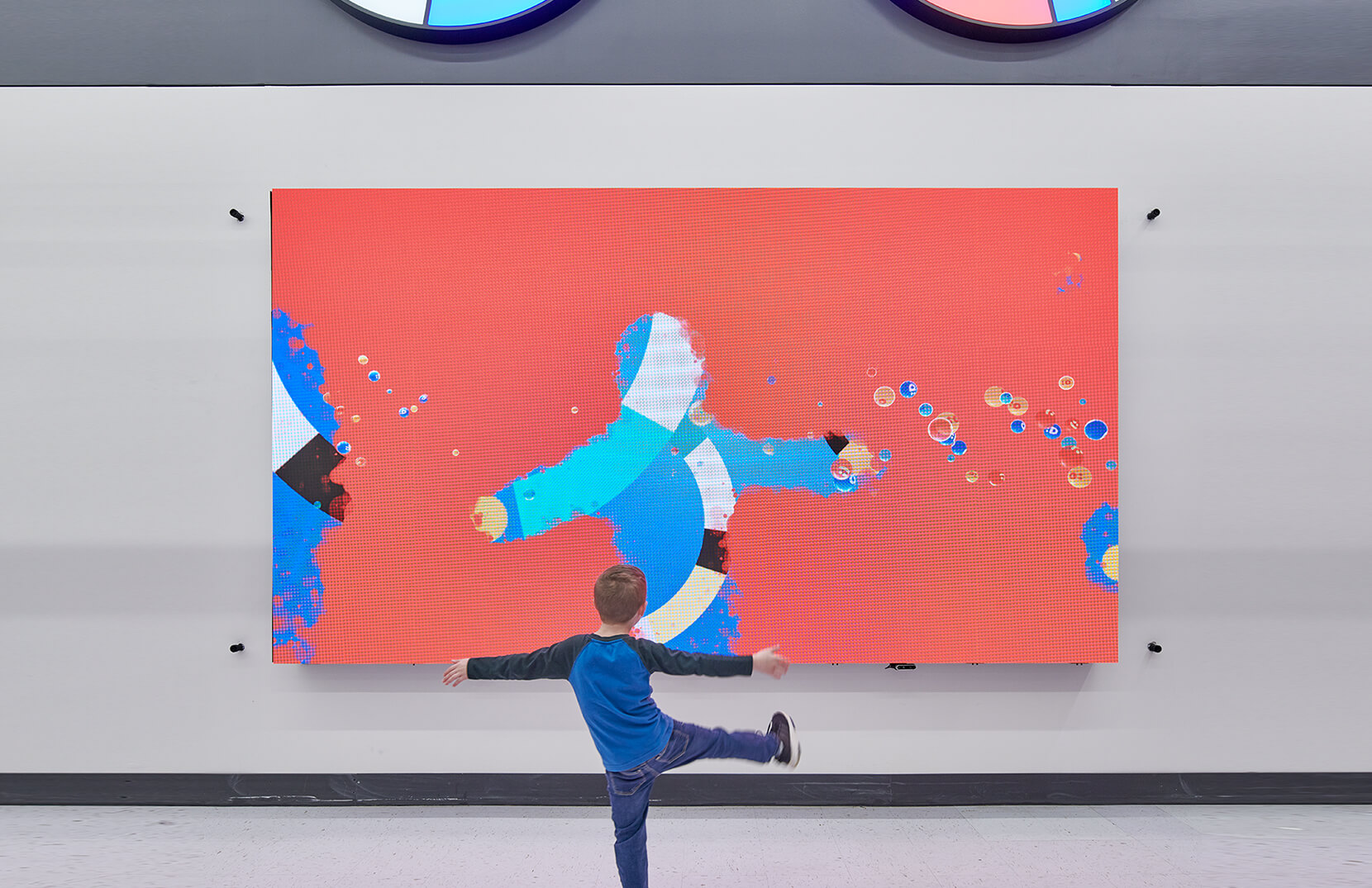 3. Focus on CSR and Value-Driven Brands:
There is a need for companies to deliver customer experiences with greater EMPATHY.
People believe in the brands that leave a positive impact on society especially such as in current times. Embracing Corporate Social Responsibility in a crisis is the best way to leave lasting memories in the customers' minds.
The way brands deal with their customers, their employees, and the broader community in times of crisis is likely to show the 'purpose' behind your brand and creates a positive brand image in the long term.
It's time to create Brand equity. Customers are watching the actions of their brands very closely and the brands who are coming out stronger and helping the community will be Unicorn of the future,
According to the eMarketer's report, "Globally, people are most in favor of brands responding to the outbreak by providing flexible payment terms (83%), offering free services (81%), closing non-essential stores (79%) and helping to produce essential supplies (67%).
All of these scores significantly more than the 37% who think they should carry on advertising as normal."
Toms Shoes – Thanks to the company's One for One® business model, someone in need is helped every time a TOMS' product is purchased. The company donates a pair of shoes for every pair they sell.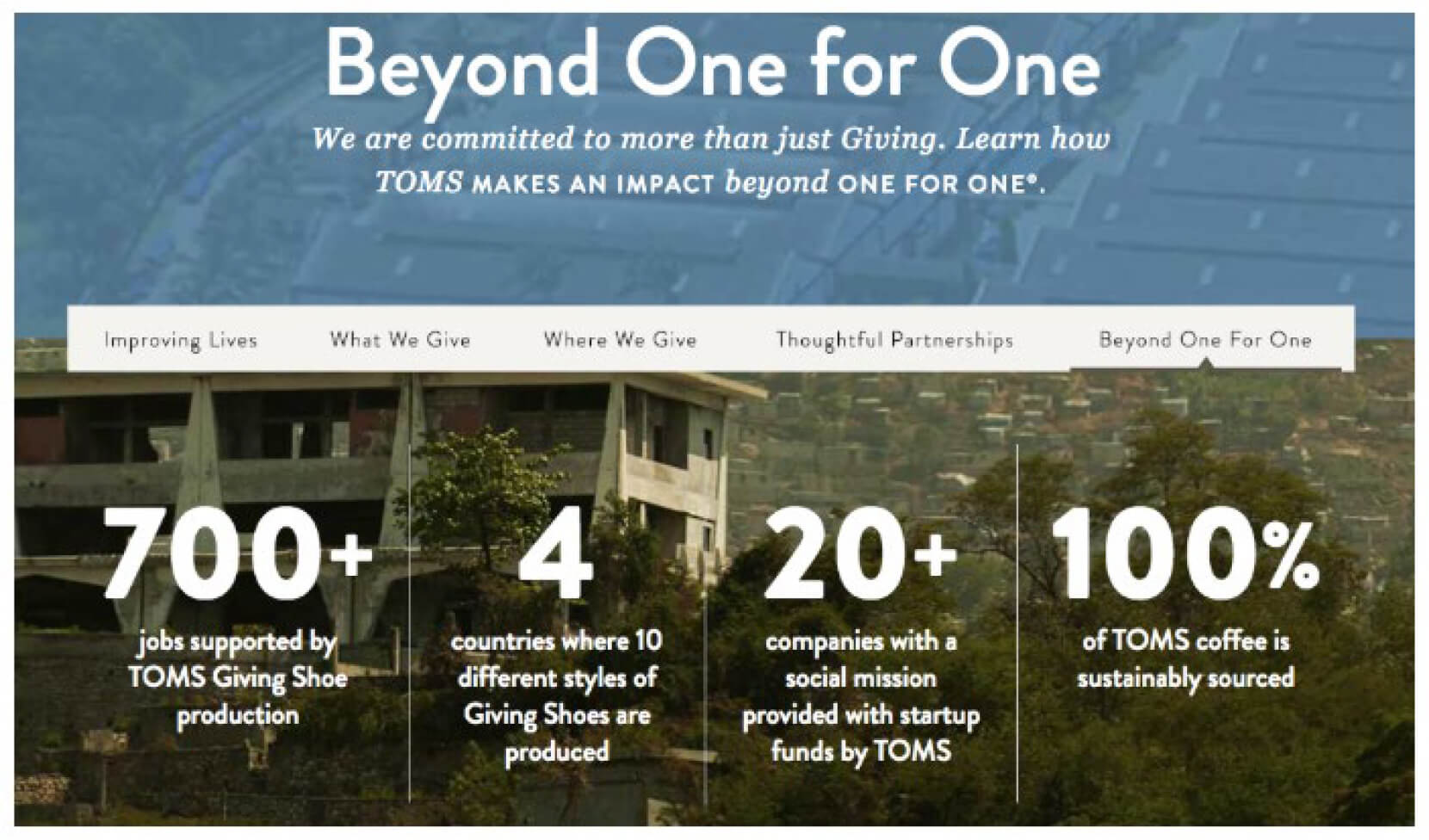 4. A massive shift to mobile usage:
As everyone has intuited, the 'staying home' time has surged the smartphone usage aggressively– especially among the younger generation.
According to the data collected between March 16 to 20 of the 13 countries, the Global Web Index report states, "70% globally say they are spending more time on their smartphones, climbing above 80% for Gen Z."
The overall trend is prominent despite the differences based on age, gender, and location.
Analyzing this massive shift of the users to smartphones, many brands have come up with tips to make a smartphone customer experience as smooth as possible.
To achieve the growing number of CTAs (Call to Action), the button has been placed within the thumb zone of the mobile.
Scrupulously considered the use of stick-to-scroll for elements, like the 'pay now', search bar, 'add to basket', CTAs, etc.
Lightened the bulky headers.
Entirely removed the non-essential content out from the prime real estate zones.
Usage of Mobile Apps has increased over the past few years, however, due to current demand, there are a high surge and demand for getting things on fingers.

As business is choosing to be available at ease to customers now there is an App for everything. From buying groceries, open banking, healthcare to learning every essential-have moved to mobile App.
Organizations need to aggressively reposition their existing offerings and messaging, and create future-ready operating norms.
A caution during this change to accept the fact "Times have changed, but the purpose of the customer is not.
Brands are here to help customers and clients solve their problems, regardless of the situation. Brands have to use this reality as a guidepost in everything they do."
5. Focus on Social Media to Build Engagement:
Even if your company was not much active on social media before this crisis, now is the high time to focus on social media to build engagement with your customers.
It is an excellent tool to bring your brand on the top while delivering value to customers in the most innovative ways.
Social Media has become a very popular and easy way to share ideas, concerns, praise a brand service, and many more things.
Day's of calling to 1-800 have gone and now customers want them heard at the moment and expect results in no-time.
As Social Media provides power to raise customers' voices, this is really important that Brands see this as a real opportunity to connect with their customers.
Brands have given key attention to Social Media.
For Example – Adobe has a dedicated Twitter account, AdobeCare, which is the Official Customer Support account for Adobe.

They use this medium to connect with their customers to share important product updates as well. This is an example of how brands are using Omni-channels to listen to their customers.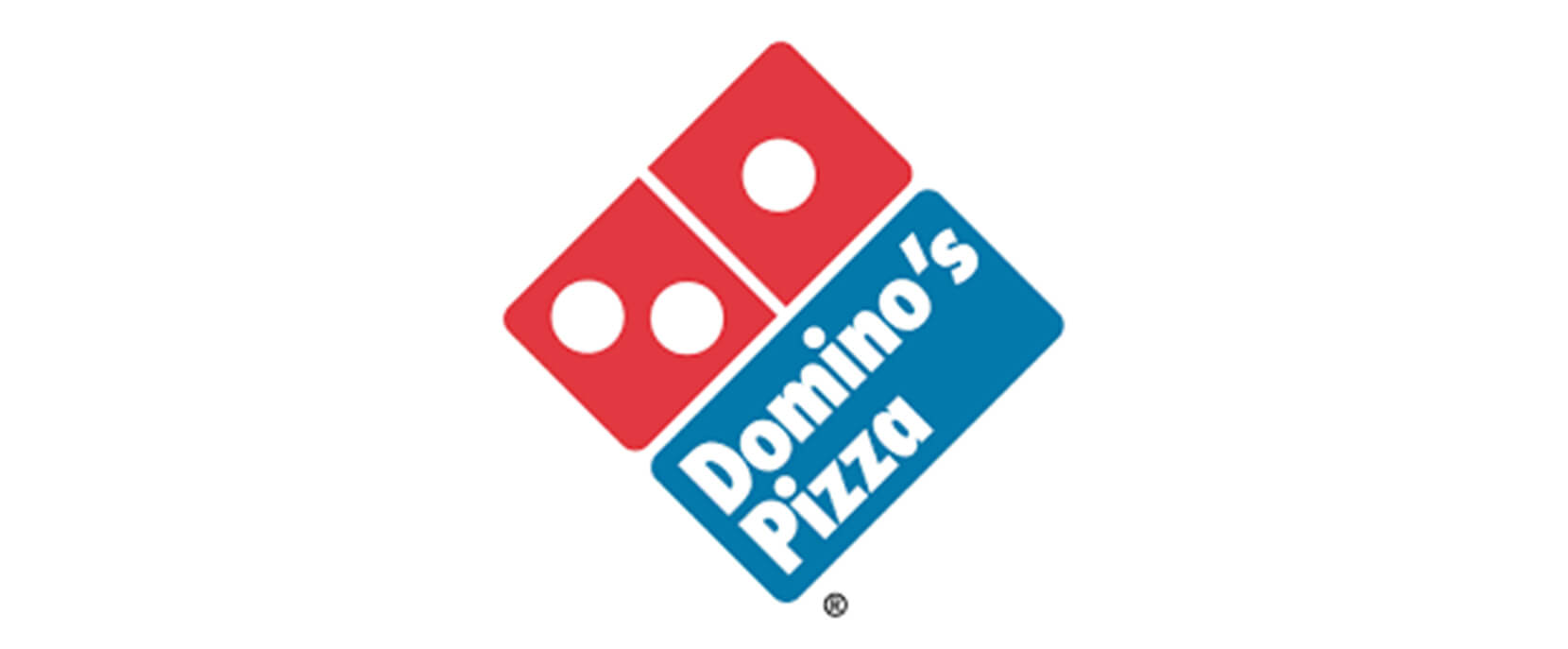 The epitome of convenience provided by Domino's, where ordering pizza through Twitter will be a five-second process.
6. Change Your Subscription Model:
COVID-19 has changed the behavior of the customer drastically. Now customers would love to try and see the value before paying.  Many brands have taken this as a great opportunity to onboard a new set of customers after seeing the value of your services.
Fitbit, a popular fitness app has offered an extended free trial of its premium model for all its users.
As people are going to stay home and have long hours at hand, this freemium service will help them in their fitness regime and will elevate an entirely new potential subset of users to seeing the true value of their app.
Brands are here to serve and not to sell.
Harvard Business Review has made its coronavirus related content free; Amar Chitra Katha is offering the digital version of its comics free and so on.
Online businesses have a unique opportunity to serve people locked in their homes and highlight their sense of social responsibility. And indeed, they will have the opportunity to convert the millions whom they serve in these trying times into their long-term customers.
7. Distributed Customer centers with teams working from home:
Brands like Alaska Airlines have distributed their customer centers amongst their teams that are working from home.
As this virus continues to spread in the world, distributed customer centers enable flexibility and support towards the customers and also allow them to take longer breaks when the volume is low.
Work from home can make for a better work/life balance by allowing people to live further from their workplaces, and it can come in handy during periods of extreme weather when staff can stay safe at home.
While this is a test period for brands and employees, this will certainly become a new normal to operate.
Mondelez' CEO said that the coronavirus crisis has shown "we can work in different ways," and as a result, the company does not need all its global offices.
Nationwide, which has gone to 98% work from home during Covid-19, announced a permanent transition to a hybrid model, with working-from-office in four main corporate campuses and working-from-home in most other locations.
Barclays CEO Jes Staley said crowded corporate offices with thousands of employees "may be a thing of the past."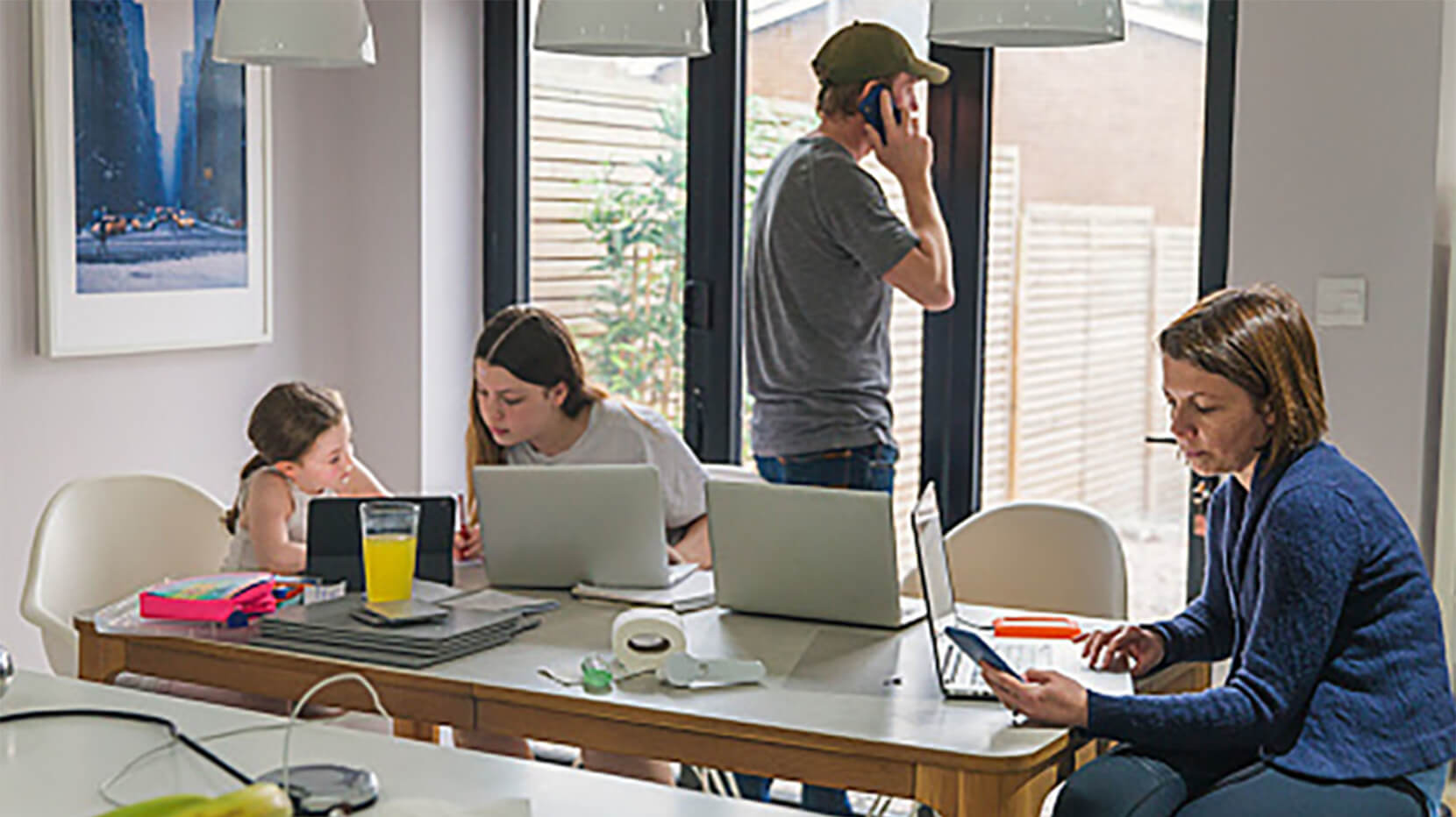 Homes are becoming a new office and a new world for employees. considering employee's health and mental wellness is the topmost priority of the brands.
Customers and employees will start to settle into patterns of behavior that will stick beyond the crisis.
8. Innovative ways to engage with customers:
Many brands have achieved greater customer engagement by exploiting messaging apps.
They have embedded messaging buttons like Messenger or Apple Business Chats on their websites enabling the user to continue the conversation beyond the website.
Use of omnichannel to listen and engage customers.
The use of technologies like Zoom, Google Meet, GoToWebinar is very effective to keep in touch with customers. Video calls are coming very easily to keep the emotional touch with the customers.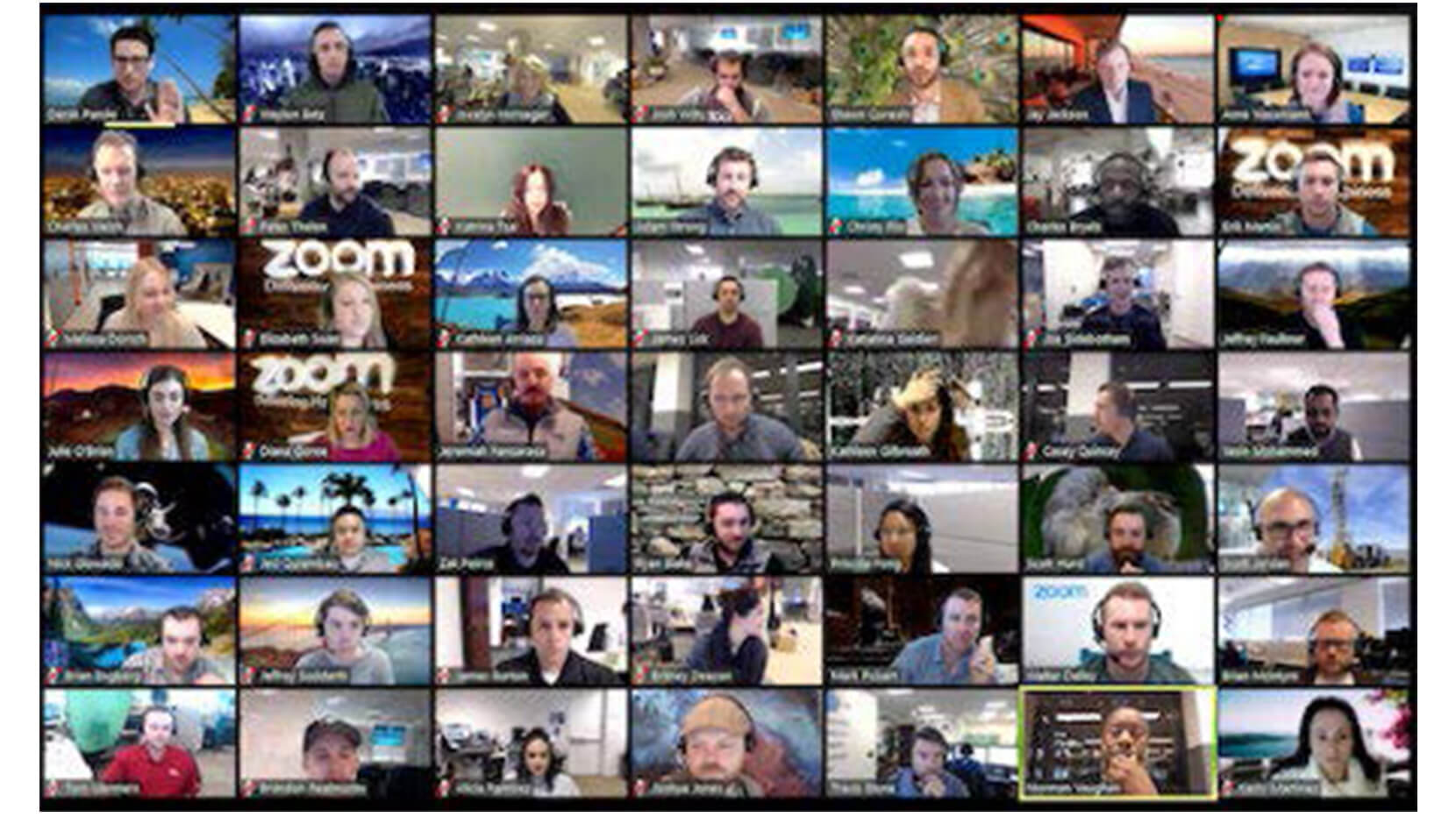 In the current pandemic situation as customers have a lot of uncertainty in their minds, connecting them virtually and keeping the emotional touch will be a key part of building brand equity.
9. Process Automation:
This unprecedented situation has compelled the brands to find innovative solutions to support the growth in volume, and customer care and sales workforce that will stay with us long after COVID-19 is gone.
This global crisis has pushed companies to innovate like never before.
Leaders who may have been slow to adopt automation technologies—such as Robotic Process Automation (RPA), artificial intelligence (AI), and machine learning (ML)—have begun leveraging them as a way to cut costs during economic turmoil, provider faster service to customers, and revamp their operations for distributed work.
Hospitals quickly implement new technology to better support their personnel, and banks processing small business loans in record time.
Industries response on COVID outbreak
Many banking, housing, and automotive companies have offered deferment in loan EMIs, advanced credits, and interest dues to help its customers to overcome financial difficulties during this pandemic.
Indian Banks, PNB and SBI, have deferred the installments and interest/EMIs on term loans while Bank of Baroda has offered a moratorium of 3 months on payment of all installments.
Hyundai has rehabilitated it's Assurance Job Loss Protection program for its customers who have either purchased or leased a vehicle starting March 14.
According to their program, the company will make up to six car payments for the customer and 90 days of payment has been deferred.
Coca-Cola, McDonald's, Audi, and Volkswagen are creating visibility and awareness in these dark times of coronavirus by tweaking their logos and taglines to spread the message of the necessity of social distancing.

Mark Read, CEO, WPP Group, the world's biggest advertising company, said that agencies' work matters more than ever now.
"This is a time for companies to demonstrate how they are working beyond profits to stay close to their customers and fulfill their societal roles in a wider community.
The wrong communications and the wrong actions will be remembered by consumers, just as the right communications and the right actions will be remembered – and rewarded."
Freshly: The meal delivery service has partnered with Nestlé to donate $500,000 to Meals on Wheels America. Have chef-created, healthy meals delivered right to your door?
Hydrant: The hydration-focused company is donating 6,000 rapid rehydration packs to doctors, nurses, and hospital administrators, as well as offering free products to healthcare workers who DM them on Instagram. Hydrants drink packs infuse electrolytes into your beverages without all the added sugar that comes with sports drinks.
Adidas: The athletic company has donated $3.2 million to the COVID-19 Solidarity Response Fund and is producing 18,000 3D-printed face shields a week for first responders and healthcare professionals in the U.S.
Disney: The much-loved brand is donating one million cloth face masks to children and families in underserved and vulnerable communities across the U.S. Shop sweet athleisure, Mickey-themed kitchen supplies, and fun Disney trinkets.
Apple: The tech giant has sourced and gathered 20 million masks, donating at least 10 million of them to healthcare workers in the U.S. They're also designing medical face masks.
Key Learnings
Let's take quick note on key learning from the industry leaders as to how they are seeing the shift is happening and how they are approaching a new normal.
Focus to serve
Listen and reach out to your customers to serve, not marketing, and sell.
Your employee is the gold mines, take care of their health and mental wellness
Push daily dose of 'Positivity' to your customers and employees
Keep the communication and share what is Factual Truth
Focus to Ease, Effort, and Emotion
Meet your customers where they are. Use technologies to increase your reach. Example: Social Media, Zoom, Google Hangout, WhatsApp and many more communication channels used by customers.
Deliver your services at their doorstep
Services with self-assisted portals (Use of AI)
Re-think your customer support mechanism
Contactless operations
Connect and focus on emotional touch on your product values
Be truthful to New Normal
Loss of economy is true and so the budget of customers
Use of technology to save money and increase customer satisfaction
Listen to customer sentiments on Social Media
Create Success model that works and repeat
Invest more in consumer research to maximize test and learn
Be Agile in your approach to solve customer problems.
Things that will stay with us post COVID
Hybrid models to support your customer needs
Heavy media consumption
Work from Home
Contactless Services
Usage of Video Calls
Health First strategy
Consumption of Natural products
Conclusion
As the customer experience has been redefined in the overwhelming challenge of COVID-19, no one can predict what's next in the global pandemic and when it will end. It has become imperative for the brands to understand, anticipate, and go above and beyond to fulfill customer needs.
While leveraging the right technology to stay ahead of the challenge. It's the right time to build brand loyalty by delivering brand promises. Your support these days to customers will make them yours for life.
Marketing leaders who will build stronger relationships with their customers will endure well beyond the crisis's passing.
Feel free to reach out for any support needed in designing your customer experience strategy.
How much did you enjoy this article?
Stay up-to-date with latest CX tips and tricks, subscribe now!
Don't worry, we don't spam you.