Did you also send your first customer survey through Google Forms?
Well, almost everyone has. It is one of the easy-to-use and free platforms available in the market. 
.. but are you still using it?
If yes? Then how are you adding logic to your surveys?
Or, integrating the platform with your CRM?
Exactly for these reasons and many more, it is time to go beyond Google Forms to better feedback platforms in the market. 
Let's deep dive into it.
Why is it time to go beyond Google Forms?
Yes, Google Forms is one of the most simple and easy platforms to create surveys. And it's free! 
And all you just need is internet access to your device and a Gmail id to send a survey.
But there is so much more to do with customer surveys and gathered feedback that Google Forms doesn't offers.
Here are some of the major cons of Google Forms that one can't ignore while using the platform. 
Limitations of Google Forms 
1. No advanced conditional logic option
You can't create complex surveys in Google Forms. For instance, if you want to add a condition like – saying yes to question 1 will show question 2, it is not possible in Google Forms. It doesn't offer conditional logic and branching.
2. Lacks integration
Integrating your feedback platform with your CRM or chatbot saves time and effort, gives a real-time alert on detractors so that you can reach out to them in time, shows you open tickets, and so much more.
But apart from Google suite applications, Google Forms doesn't offer any third-party app integrations.
3. No built-in templates
There is no smorgasbord of customer survey templates. While it offers multiple survey themes, you'd have to create surveys from the scratch. 
4. Limited analytics 
Coming to the analysis, Google Forms offers your reports in pie charts and graphs but that's it. It doesn't analyze open-ended feedback. Or gives the relevant insights that you'd require to close the feedback loop. You'd need to tag the data manually and create the reports which will take hours of your time. 
5. Limited media/file upload options
You cannot upload more than one file at a time, cannot write more than 500KB text, cannot upload images of more than 2MB, and create more than 40 google sheets.
Google Forms indeed is a good platform to begin your survey journey. But when it comes to gathering customer feedback across the entire customer journey to enhance the customers' experience you'd need a smart and powerful tool.
And SurveySensum is the best fit for it – Here's why.
Why is SurveySensum the best Google Form Alternative?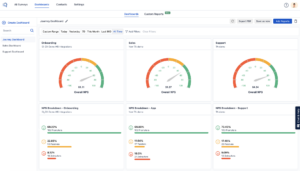 SurveySensum is an end-to-end customer feedback platform that helps you gather customer feedback at every touchpoint across the customer journey. It can be used by businesses of any size. 
Create NPS, CES, CSAT, or any other customer survey, send it on the channel of your choice, gather feedback in one place, get notified with the integrations, and analyze the feedback in real-time with Text analysis.
You can also automate the survey, get real-time reports, and close the feedback loop effectively enhancing the customer experience. 
There is so much more to SurveySensum. Importantly, it is really affordable and offers exceptional customer support.
Google Forms vs SurveySensum: Comprehensive Comparison 
Here's a comprehensive table that distinguishes the two feedback platforms.
Google Forms vs SurveySensum: A Detailed Comparison 
Now, this is the section that proves why SurveySensum is the ideal alternative to Google forms. 
1. Customer Support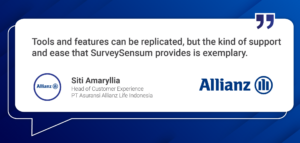 Google Forms doesn't offer adequate customer support. Only the FAQ section and email offered are given where customers would have to wait for the response. 
SurveySensum, on the other hand, aims to resolve your issues within 2 hours. A team member will always stay in touch until the issue is resolved. Also, you can reach out to them through WhatsApp, phone calls, chats, social media, or any other channel. And not just that, there are multiple help articles, videos, and so much more to help you out.
2. Built-in Templates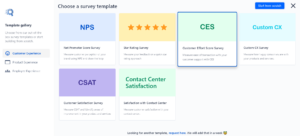 Google Forms offers only limited templates such as RSVP, Contact Information, Party Invite, and Event Registration. But there are none on the customer surveys such as NPS, CES, CSAT, etc.
SurveySensum comes with multiple built-in customer surveys templates such as NPS, CES, CSAT, Product, SSI, and more and they are easily customizable. You can add or edit the questions, add your branding, and send them to the channel of your choice.  
Also, the platform is so easy to navigate that you won't need any assistance with the customization.
3. Seamless Integrations 

Google Forms can easily be integrated with its apps – Google Docs, Google Sheets, and some other extensions from the Google family but not any other apps. 
SurveySensum, however, can be integrated with any third-party applications that you want such as Zapier, WhatsApp, Intercom, Outlook, Slack, etc. You don't have to go back and forth between the platforms anymore, everything can be done from one.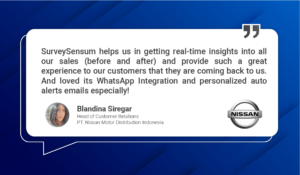 4. Survey Automation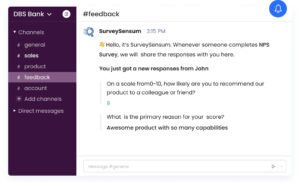 In Google Forms, you can do minimal automation in surveys with the help of an app script. But what if you have multiple surveys to create, analyze, and take action on? Also, you cannot automate it to be sent after a certain trigger or event has occurred. 
Just after a customer has received a product, a CSAT survey should be sent to them asking about the product delivery, or an NPS survey after 7 days of the product delivery. Now, you don't have to track each product delivery and send the survey. It can be automated with SurveySensum. And not just that, it tracks the status of the survey and shares feedback in real time. This saves your manual work hours, maintaining an efficient workflow without hampering your other activities.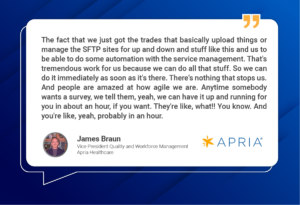 5.  Feedback Analysis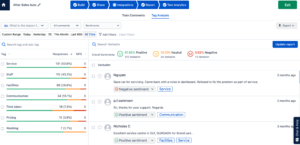 Gathering customer feedback is not enough if it's simply lying there in your drive. You need to analyze it and take the required actions on it. Well if you get 100-200 responses you can analyze them manually. But what if you gather feedback in thousands? 
Google Forms doesn't offer any functionality to analyze such data. You'd have to manually go through each feedback, tag them and extract the insights from them. All of which can be really time-consuming. 
Alternatively, SurveySensum's Text Analytics tool analyzes all the feedback in real time and gives you top trends and sentiments in just a few minutes. All you have to do is train the machine by tagging the first 50-60 feedback and everything is automated. 
6. Insightful Dashboarding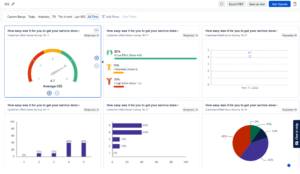 Google Forms lacks a dashboard. That's why its consumers are unable to view the results of live surveys. By not having a dashboard, you'd have to go through all the customer feedback one by one. This will delay your action on it and sharing that data is a different struggle.
SurveySenum offers a powerful and customizable dashboard that shows the number of surveys, the total number of detractors, promoters, and passives, the number of non-responders, top trends, complaints, and sentiments, the word cloud, feedback at each touchpoint across the journey, and so much more. 
Google Forms vs SurveySensum (G2 Crowd reviews)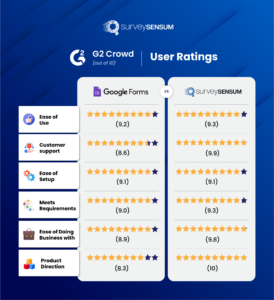 Key Takeaway
If you want to send basic surveys and gather a limited number of responses, then you should continue with Google Forms.
But to launch a survey in just a few minutes, gather thousands of responses in real-time, and analyze them in just a few minutes, then SurveySensum is the tool for you.
It helps you gather customer feedback at each touchpoint across the journey, share feedback at every channel, and offers powerful dashboards and ready-to-download reports.  
Dont take our word for it. Try it out.
How much did you enjoy this article?
Stay up-to-date with latest CX tips and tricks, subscribe now!
Don't worry, we don't spam you.