The retail world is changing at warp speed, and so are customers' needs and expectations. Customers desire to engage with the latest retail customer experience trends, while also having their needs and expectations fulfilled.
To meet this, brands are using customer feedback and advanced technologies. Also, they focus on personalized experiences, targeted promotions, and even exciting VR and AR shopping, powered by insights from a retail customer feedback tool.
So, whether you're a retail giant or a small boutique, it is time to up your game and ride the wave of exciting trends that are rocking the retail industry.
Top 7 Retail Customer Experience Trends in 2023
Here are the top 7 retail customer experience trends of 2023 that brands need to look into.
1. Embracing Automation and Self-Service Amid Staffing Shortages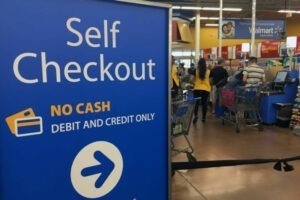 A trend that's gaining traction in the retail industry is the ability to maintain top-notch service even with a smaller workforce. 
How? – By automating contact centers and warehouses, retailers are able to provide quicker and more efficient service to customers. And here's the cool part: for retailers with complex products or services, self-service kiosks come to the rescue! 
According to Statistia's survey on Retail Technology, in 2021, the global market value of self-service systems was over 4 billion USD, and it is expected to hit 13-14 billion USD by 2030.
These nifty machines allow customers to access information, compare options, and make purchases all on their own, without relying on a sales assistant. 
Talk about empowerment! 
Not only do these tech-savvy solutions offer convenience, speed, and round-the-clock service, but they also elevate the overall customer experience. It's all about giving customers more control and making their shopping journey a breeze.
2. Elevating Customer Journey With Phygital Experiences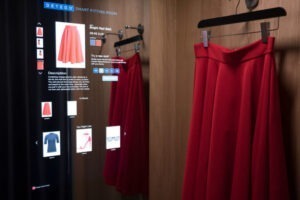 According to a survey conducted by Statista on Retail Technology, the global market of such virtual fitting rooms would climb up to 15 billion USD by 2029.
Imagine stepping into a store where the physical and digital worlds collide, creating an extraordinary interactive experience. That's the magic of the "phygital" trend that's taking the retail world by storm, and it's only going to get bigger in 2023 and beyond. 
Retailers are jazzing up their fitting rooms with cutting-edge technologies. Now, customers can digitally request different sizes and colors, with no need to call an associate. 
But wait, there's more! They can even play with the lighting settings to see how that outfit will rock in different environments. 
These futuristic fitting rooms, known as smart fitting rooms, are taking the shopping experience to a whole new level. It's like having your own fashion-savvy sidekick right in the dressing room!
3. Crafting Immersive Experiences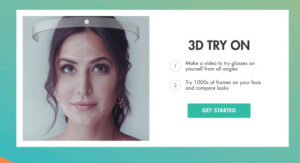 Picture this: a shopping experience that's not just interactive, but personalized to your preferences. 
How? – By harnessing the power of augmented reality (AR), virtual reality (VR), and mixed reality (MR). These mind-blowing technologies are revolutionizing the way retailers engage with their customers. Whether you're physically in-store or browsing online, these experiences blur the line between the physical and digital worlds.
One awesome example is Lenskart, the eyewear retailer. They've taken AR to the next level by allowing customers to try on different frames through their app. You can virtually see how those trendy glasses will look on you without even stepping foot in the store! Talk about a personalized and futuristic shopping experience!
4. Crafting a Conscious Customer Experience for a Greener Tomorrow
In today's conscious shopping era, customers are becoming increasingly mindful of ethical and environmental factors when making purchasing decisions. It's not just a passing fad – it's a trend that retailers simply can't afford to ignore. 
According to a study by McKinsey, 60%-70% of the respondents said that they would pay more for sustainable packaging. Another study by Nieselen on sustainability showed that 30% of customers would be more likely to purchase products with sustainable credentials.
It's clear that people are actively seeking ways to tackle the countless crises our world is facing. 
So, what can you do as a retailer? 
Trying to limit or completely ban the use of plastics would be a start. Recycle the things you can or promote the products that are created using recycled things. 
One great example of a brand that has made sustainability their core value and promotes eco-friendly practices is Patagonia. 
Patagonia actively encourages customers to repair and reuse their products, offering repair services and promoting a 'Worn Wear' program that celebrates the longevity of their clothing. They also use recycled materials in their garments and prioritize fair labor practices.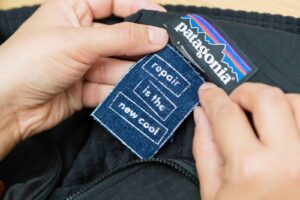 Understand Your Customer's Needs and Preferences With SurveySensum 
5. Creating Seamless Retail Experiences Across All Channels
With e-commerce on the rise, we all want that smooth transition between online browsing and in-store visits. Well, brands have heard us loud and clear and are embracing some awesome technologies and strategies to make it happen.
One cool example is the 'buy online, pick up in-store' (BOPIS) trend that's taking off. 
Imagine this: you're browsing online, find that perfect pair of sneakers from Nike, and instead of waiting for it to be shipped, you can order online and pick it up at a nearby Nike store. How convenient is that?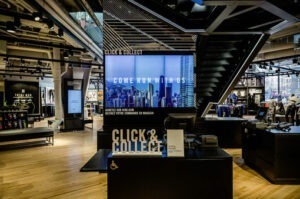 But that's not all. Brands are also making sure their inventory game is on point. They're synchronizing their inventory management systems to ensure that what you see online is actually available in-store. So, you can check product availability online, reserve your items, and decide whether to complete your purchase online or head to the store to snag it.
Another aspect of seamless omnichannel experiences is the integration of customer data and personalization. You can leverage data analytics and AI technology to understand customer preferences, behavior, and purchase history.
6. Harnessing the Power of Personalization and Hyper-Targeting
You won't believe how retailers are going the extra mile to make our shopping experiences feel like they're tailor-made just for us! It's all about personalization and hyper-targeting.
With the abundance of customer feedback and data available, brands can create customer profiles and segments based on demographics, browsing patterns, purchase history, and other relevant information. With all that info at their fingertips, they're creating individual customer profiles and segments. It's like having a personal shopper who knows your every style preference!
But it doesn't stop there. Using all that data, brands are now delivering personalized recommendations that match our preferences. 
One example of personalization and hyper-targeting in action is the recommendation engines used by Netflix. It analyzes what we've watched before, our ratings, and even the genres we enjoy to give us spot-on recommendations. It's like they know us better than we know ourselves!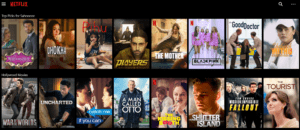 Chatbots and virtual assistants powered by AI are also employed to provide personalized customer support and assistance, further enhancing the shopping experience.
7. From Likes to Buys: Unveiling the Power of Social Commerce and Influencer Marketing
The rise of social commerce and influencer marketing has transformed the way consumers discover and shop for products. 
Gone are the days of relying solely on traditional ads or wandering aimlessly in brick-and-mortar stores. Now, customers are turning to social media and their favorite influencers for inspiration, recommendations, and even to make purchase decisions.
Social commerce refers to the integration of e-commerce functionalities within social media platforms, allowing users to discover, browse, and purchase products directly within their social media feeds. Platforms like Instagram, Facebook, and Pinterest have introduced amazing features like shoppable posts and tags. Now, you can scroll through your feed, stumble upon a gorgeous dress, and with just a few taps, it's yours!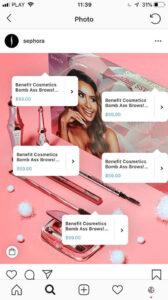 Not just that! brands are teaming up with these influential individuals to create captivating content that's all about showcasing products in a personal and relatable way. Whether it's unboxing videos, honest product reviews, or even sponsored posts and collaborations, influencers are playing a key role in spreading the word, capturing our attention, and shaping our purchasing decisions.
So, next time you find yourself scrolling through your favorite social media platform and stumble upon a shoppable post or an influencer raving about a must-have item, remember that social commerce and influencer marketing are behind the scenes, revolutionizing the way we shop.
The Future of Customer Experience in Retail
The future of customer experience in retail is undeniably intertwined with technology and personalization. This transition is already underway on a global scale. We've already seen the implementation of augmented reality (AR) by retailers like Lenskart, and the emergence of the phygital retail model is changing how customers engage with brands.
However, amidst all these future trends and technological advancements, one thing remains constant – the utmost importance of customer feedback in the retail business. It is the building block of all retail strategies. Only by gathering customer feedback and analyzing it, you will be able to get insights into your customer's needs, expectations, and pain points and only then you will be able to design effective strategies that will enhance your customer experience.
SurveySensum, a retail customer feedback platform, enables retailers like you to gather, analyze and act upon customer feedback. This helps you better understand your customers and allows you to make informed decisions in improving the CX.
How much did you enjoy this article?
Stay up-to-date with latest CX tips and tricks, subscribe now!
Don't worry, we don't spam you.