In today's competitive marketplace, building strong customer loyalty has become a game-changer for retailers. And by delivering personalized customer loyalty programs, retailers can deliver a great customer experience in retail. 
According to Fortune Business Insights, the global loyalty management market size was valued at $5.29 billion in 2022 and is projected to grow from $6.47 billion in 2023 to $28.65 billion by 2030.
That's why brands are getting creative with their customer loyalty programs in the retail industry. With the help of customer feedback, they are offering personalized programs that truly hit home with their amazing customers and keep them engaged.
These programs are not just about getting more customers through the door – they're about building lasting connections with the ones you already have.
So let's explore the top 7 customer loyalty programs in retail and create a great loyalty program by utilizing customer feedback.
From simple points-based reward systems to fancy tiered structures, from cash-back incentives to fun gamified experiences, there's something for everyone! 
7 Types of Customer Loyalty Programs in Retail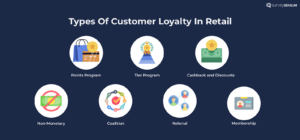 1. Points-Based Loyalty Programs
Starbucks has a points-based loyalty program. Customers earn Stars for each purchase made using their registered Starbucks card or mobile app. As they accumulate Stars, they can redeem them for free food, drinks, or other rewards. 
IMPACT: This type of loyalty program aims to incentivize repeat purchases and encourage customer loyalty by offering tangible benefits for their continued loyalty.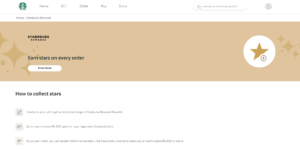 2. Tiered Loyalty Programs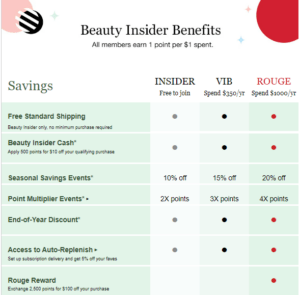 Sephora, a leading beauty retailer, offers a tiered loyalty program called Beauty Insider. Customers earn points for every dollar spent, and these points determine their loyalty tier: Insider, VIB (Very Important Beauty Insider), or Rouge. Each tier unlocks various benefits, such as exclusive product launches, birthday gifts, and access to special events.
IMPACT: This tiered structure type of loyalty program encourages customers to spend more to reach higher levels and enjoy enhanced rewards and recognition.
3. Cashback and Discounts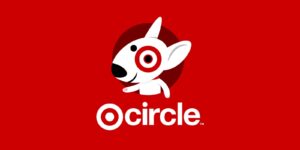 Target's loyalty program, Target Circle, offers customers personalized deals and discounts based on shopping history and preferences. Members also earn 1% cashback on every purchase, which can be redeemed on future Target purchases. 
IMPACT: This combination of discounts and cashback serves as an incentive for customers to shop at Target repeatedly and rewards them for their loyalty.
4. Non-Monetary Loyalty Programs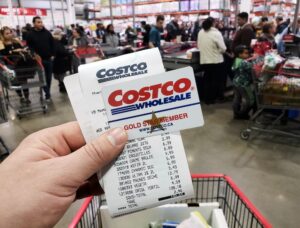 Costco, a wholesale retailer, operates on a membership model. Customers need to be members to shop at Costco stores and take advantage of their exclusive discounts and bulk-purchase deals. The membership fee contributes to customer loyalty and helps maintain a loyal customer base.
IMPACT: This type of loyalty program relies on customers' commitment through the membership fee, fostering a sense of belonging and encouraging customers to remain loyal to the brand.
5. Coalition Loyalty Programs

Air Miles is a coalition loyalty program that partners with various companies in different industries, such as airlines, grocery stores, gas stations, and more. Customers can earn Air Miles by making purchases from partner businesses and then redeem those miles for rewards like flights, merchandise, or gift cards. 
IMPACT: The coalition approach broadens the earning and redemption opportunities, making the loyalty program more attractive to customers with diverse interests.
6. Referral Program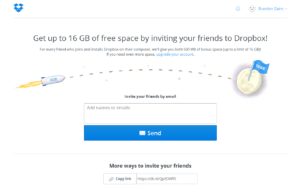 Dropbox, a cloud storage service, has a referral program that rewards both the referrer and the referred person. When a current user refers someone to sign up for Dropbox, they both receive extra storage space as a reward, incentivizing word-of-mouth marketing and customer loyalty.
IMPACT: This incentive type of loyalty program encourages existing customers to advocate for the service and bring in new users, leading to increased customer loyalty and word-of-mouth marketing.
7. Membership Loyalty Program

This type of loyalty program requires customers to pay a fee to become a member and gain access to exclusive benefits, discounts, or services. For example, Amazon Prime – Amazon's membership program offers subscribers benefits such as free two-day shipping, access to streaming services, and exclusive deals.
IMPACT: This type of loyalty program is based on a membership model that fosters loyalty by offering convenience and a bundle of valuable services, incentivizing customers to remain loyal to Amazon for their online shopping needs.
These brand examples showcase the diversity and creativity in customer loyalty programs implemented by various retail establishments. Each program is tailored to the brand's specific offerings, target audience, and marketing objectives. 
Utilizing Customer Feedback to Enhance Loyalty Programs
Listening to your customers is like having a superpower in the retail world. Their feedback is a treasure trove of insights that can help you enhance your loyalty programs and keep your customers coming back for more. So, let's understand how you can make the most of customer feedback to take your loyalty programs to the next level.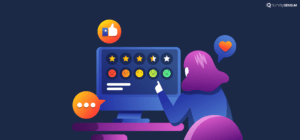 Step 1: Design Comprehensive Surveys and Feedback Forms
To enhance customer loyalty programs, the first step is to design well-structured retail surveys and feedback forms. These surveys should cover a range of relevant topics to collect valuable insights from customers. 
The questions should encompass aspects such as:
overall satisfaction with the current loyalty program

preferences for rewards and incentives, and 

any pain points or issues they may have encountered.
It's essential to create user-friendly and easily accessible surveys, ensuring customers can provide feedback conveniently through various channels such as email, website pop-ups, or mobile apps.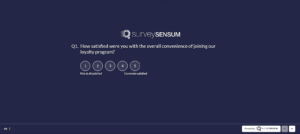 Step 2: Analyze Customer Feedback Data for Customization and Tailoring
Once the response starts coming in, it's time to analyze them. 
These valuable insights shed light on what aspects of the loyalty program are working well and which areas require improvement. Tools like SurveySensum's Text Analytics can help you identify emerging complaints, track customer sentiment, and act in real-time.
This analysis will help you identify common pain points, popular customer requests, and areas of improvement suggested by the customers. 
For instance, if customers express a preference for more diverse rewards, you might consider expanding the range of available rewards to cater to different interests.
Similarly, if customers find the joining process confusing, simplifying and streamlining it can significantly enhance their loyalty experience.
Boost Customer Loyalty in Retail with SurveySensum – Request a Demo
Step 3: Implement Personalization Strategies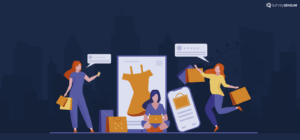 Now that you know your customer's expectations, To foster deeper customer loyalty, leverage the data collected from customer feedback to personalize the loyalty program experience and foster deeper customer loyalty. 
How?
Segment customers into different groups based on their preferences and behaviors.

Offer targeted rewards and incentives that align with each customer segment's interests. 
Step 4: Monitor and Evaluate Program Enhancements
Continuously monitor the loyalty program's performance to gauge the impact of customer feedback-driven changes. You must track key metrics such as customer retention rates, customer satisfaction scores, and program engagement levels.
This iterative feedback loop enables you to regularly fine-tune the loyalty program, ensuring it remains relevant and effective in meeting customers' evolving needs and preferences.
Conclusion
By harnessing the power of customer loyalty programs and incorporating feedback-driven improvements, brands can create an ecosystem where customer loyalty thrives.
As customers feel heard and understood, they develop a strong emotional bond with the brand, solidifying their commitment and encouraging long-term brand loyalty.
To sum up, it is the voice of the customer that guides the path to success in retail. By utilizing customer feedback to enhance loyalty programs, retailers can elevate their relationships with customers to new heights and reap the rewards of a dedicated and loyal customer base.
How much did you enjoy this article?
Stay up-to-date with latest CX tips and tricks, subscribe now!
Don't worry, we don't spam you.