2020 is not a year you would like to remember, it's also not a year which any of us can easily forget. It was exceptional in many aspects!
A year in which we could experience the worst of humanity and also the best of it.
As a company that is focused on improving the ways you help your customer, we reached out to our customers and community to collect some exceptional stories of customer experience. These are the stories of grit, determination, courage, empathy, and going above and beyond the call of duty to help a customer when they needed you the most!
So, let's jump right in and reflect on the best Customer Experience Stories that happened in 2020!
How Breville went above and beyond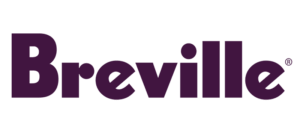 Jamie Hickey, Founder of
CoffeeSemantics
shared a story about how a coffee machine maker brand went beyond the call of duty.
"I had purchased an expensive espresso machine from
Breville
about 3 months ago and it wasn't working as it should have so I reached out to the company's customer service and within 72 hours they had a repairman come out and fix it, and give me a complete tutorial. He also brought along a Moka pot as a free gift which was awesome because I was actually thinking about buying one and gave me a code to get 3 months' worth of trade coffee for free through a subscription."
This was completely above and beyond what was needed; the machine wasn't even broken it just needed to be calibrated differently. They have definitely gained a customer for life with these actions.
How did Chipotle stand by their customers during the lockdown?

Tom Smith, CX Analyst & Strategist with Insights From Analytics shared a story on how a local
Chipotle
store stood by him during the extended lockdown.
"I've been having a positive experience with Chipotle for the past 14 years and the team at the Falls Village location did not let me down once during the pandemic. I'm allergic to wheat, milk, and refined sugar. Eating at Chipotle has enabled me to avoid my food allergens while eating as healthy as possible. I started eating at Chipotle six days a week, 14 years ago, when they opened in Raleigh, NC. The Chipotle near my home has been open every day since the lockdowns and the employees have done a great job of continuing to serve #FoodWithIntegrity throughout."
Can a TV series do something special during a pandemic? Ask ESPN!

The Last Dance was an amazing documentary and perfect for us sports-starved fans in the middle of the pandemic. Can a TV series really be something special for consumers? Well, in this case, it was. ESPN wasn't slated to release the series until later in the year when the NBA season would normally start. But ESPN moved it up to provide special programming when all of us at home could use some amazing entertainment. Of course, it was a brilliant marketing decision by ESPN but it was rooted in providing content to people at a crucial time.
How Nextdoor App became a virtual park!

My family and town love Nextdoor. It went from being a small hangout app and then blossomed into a powerful tool to connect with our local community. As Nextdoor grew in popularity all summer, it kept offering free features like local business listings to boost interest in Main Street shops. We couldn't go out and gather in person, so Nextdoor became our local park and community center in a way. They were very smart to keep upgrading features and made them all free.
Born Primitive won a customer for Life?

Christine Parizo League City shares "I ordered a bathing suit from Born Primitive for a vacation this summer. Unfortunately, it was extremely delayed by UPS and wasn't going to arrive before I left. I ordered a second one via expedited shipping, but UPS was not going to deliver it on time, either. Born Primitive not only refunded me the expedited shipping fee but also paid to redirect my package to where I was staying on vacation. They now have a customer for LIFE. (And they do have great bathing suits, leggings, and workout wear!)"
How Apprentice stood up for the occasion!

Kristen A. Kucks from
Apprentice
says,
"During the very early days of COVID, our company began receiving calls from our international pharmaceutical customers who were starting to experience restrictions on travel and site access that dramatically slowed down critical drug production. Since they were unable to have eyes, ears, and hands at these facilities to keep up with demand, we designed something called Rapid Deployment Kits that contained AR headsets and devices pre-loaded with our pharma-specific software platform, in addition to cleanroom compliant accessories to help them maintain operations with such a limited staff. The kits allowed them to collaborate and troubleshoot in real-time with subject matter experts and vendors from all over the world to maintain processes, fix issues with remote assistance, remotely view and sign off on completed procedures, perform remote FDA tours, and much more so that their supply chain wouldn't collapse.
Almost overnight we had our employees assembling RDK boxes with devices, necessary accessories, and instructions that we then overnighted to impacted sites across the globe. Each member of our team helped with the preparation and shipping of these customer kits, which at the time, was becoming increasingly difficult as countries shut down.
We shipped dozens of kits each week to existing customers, affiliated sites, and even new customers with who we had never done business before, just to help them maintain operations. We ensured that our support network was available around the clock, in every timezone and we assured our customers that no matter, we would get them what they needed. As COVID spread throughout the U.S. we ramped up RDK production and turned an entire office suite into an RDK production room. Our customers were exceptionally thankful for the steps we took to supply them with a one-box version of our platform so that they could continue critical pharma manufacturing processes despite the global pandemic."
SERVPRO went above and beyond during the pandemic

Michael Stahl from SERVPRO shared his anecdote. "I joined SERVPRO as the chief marketing officer in mid-March just as everything was shutting down, and I was immediately thrown into the important work our more than 1,800 franchises throughout the country were doing to help disinfect and mitigate the virus in facilities everywhere. Aside from our own franchise employees putting their lives on the line in hazmat suits and more, we knew as a company there was more we could – and should – do to combat the pandemic. We developed and launched a new program to combat COVID-19 within my first month on the job – the Certified: SERVPRO Cleaned viral pathogen-cleaning program to prevent the spread of COVID-19. Going beyond standard janitorial cleaning, the program has helped tens of thousands of businesses throughout the country keep their doors open safely throughout the pandemic."
Lead Cookie went an extra mile to help a customer

Jake Jorgovan from Lead Cookie helps companies get new clients and grow through LinkedIn lead generation. He says one of his clients is a consulting firm that helps CPAs to help them make their business more profitable. A lot of CPAs were out of business during the pandemic and, as a result, my client's consultancy was going out of business too. We generated 100+ leads absolutely free for them, they converted to 7 new customers. As a result, the consultancy hired 10 new staff to handle the volume of business.
When MaxTour exceeded their customers' expectations.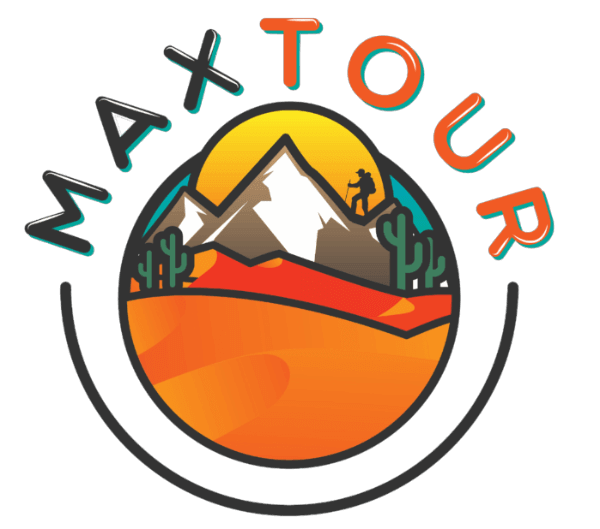 Matthew Meier, Founder of
MaxTour
in Las Vegas says,
"March 2020 was the hardest month in the history of the travel industry. The entire Las Vegas Strip was shut down, and international travel completely stopped. Travel brands around the world were hit with unprecedented cancelation requests. These brands had to make a choice on how to honor these requests. Most brands opted to issue vouchers for future travel. We felt this wasn't fair, and we gave all our guests full refunds. They were very happy about it, we will never forget one lady from Germany who told us that of all the cancelations she was making, we were the only company that was offering her a money-back refund. We assume that she had flights and hotels booked with some of the biggest travel brands in the world, and it felt great that of all those massive brands, we were the ones offering the best customer experience."
When Bittylab helped a mother at the oddest hour!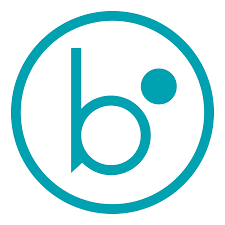 Last Thursday at around 3 pm, we got a call from a mom in distress because she had to go back to work on Monday and her baby had rejected all bottles she tried. If she didn't get her baby to feed without her, she'd had to stop working. We typically do not offer overnight shipping on our e-commerce and we use a third-party fulfillment warehouse on the West Coast. For this reason, the orders get processed in the morning so the warehouse has time for fulfillment. She asked if we could expedite her order as
Bare® Air-free
as needed right away. Our response was, "Absolutely, although all orders have been already processed, I will personally process and fulfill your order from our NY office and bring it to the post office to ship today. Additionally, we will upgrade you to Priority mail at no cost"
StartingPoint served its customers' right in the pandemic?
StartingPoint was launched during the pandemic and our solution helps companies manage their remote teams. We have a customer that needed to implement a solution as the pandemic continued to lengthen. The customer had 30 different sites of team members who were not distributed and looking for work consistency and efficiency. We were able to launch and customize the customer platform within one hour and they were able to implement the solution across their 30 locations. This allowed their team to manage operational workflow, tickets, requests, and manage their internal team. In times of a changing world work environment, StartingPoint was able to Assist.
When WikiLawn helped many get back on their feet.

Dan Bailey, President, WikiLawn Los Angeles Lawn Care shears his experience as well. He says, "Our primary clients are a lawn care and landscaping professionals. Of course many were struggling during the pandemic. Business all but stopped during the lockdown. Many companies weren't booking at all, others saw their business reduce drastically overnight. There were only so many ways we could mitigate this, but we tried to help smaller businesses hardest hit by this. Family businesses that were in danger of never re-opening, especially.
Working in our community, we put in the extra time and effort to generate leads for those companies which were in danger of going under. They got first priority and were listed first on local searches, and were given a discount to help get them back on their feet. We consider it our duty as members of this community, and an investment in businesses that will hopefully keep partnering with us for years to come."
Here are a handful of the best Customer Experience Stories of 2020. If you have experienced something remarkable or your customer did, do share it with us!
How much did you enjoy this article?
Stay up-to-date with latest CX tips and tricks, subscribe now!
Don't worry, we don't spam you.