Acquiring a new customer can cost you approximately 5-7 times more than retaining an old one. And, in SaaS, on average, it can cost 4-5 times more.
You read it right! 
Allocating resources to attract new customers is indeed expensive compared to nurturing and retaining your current customer base.
That's why here in this blog we will talk about the top 11 B2B customer retention strategies. These strategies can help you understand the importance of customer experience management, and maximize your business's potential while keeping those valuable customers right where they belong. 
Let's get started!
Top 11 B2B Customer Retention Strategies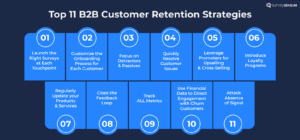 Here are the 11 best practices you can use to boost B2B customer retention. 
1. Launch the Right Surveys at Each Touchpoint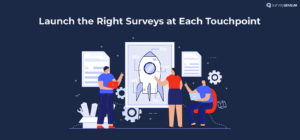 Are you struggling to determine which type of survey should be sent at each touchpoint? 
→ Consider the following question: Have you evaluated your onboarding process, customer service responsiveness, and technical support issue resolution?
These are critical touchpoints where you can launch surveys. Ignoring these touchpoints can make your customers dissatisfied – increasing the risk of customer churn.
By conducting surveys at these critical touchpoints, you can gain valuable insights into customer experiences, pinpoint recurring issues, and promptly address concerns.
For maximum impact, prioritize survey deployment at decision-making touchpoints such as onboarding, customer service, and technical support. 
Use surveys like rNPS, tNPS, and CSAT to accurately assess customer satisfaction levels and effectively retain your B2B customers.
Strategically using surveys will empower your account management, sales, and success teams to optimize B2B customer retention efforts and cultivate long-lasting relationships with your B2B clientele.
2. Leverage Personalization: Customize Onboarding for Each Customer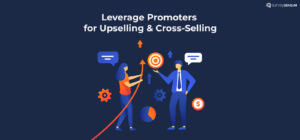 According to 'New Epsilon research', 80% of customers say they are more likely to do business with a company if it offers personalized experiences. 
That's why implementing a personalized customer onboarding process becomes crucial, as the customer journey doesn't end after the purchase in B2B. 
To create a customized onboarding for each unique customer, you can incorporate 
A personalized welcome email

Video tutorials about your product, and 

An educational guide to familiarize customers with your offering 
By incorporating text to speech narration and these personalized elements, you can build a strong customer relationship with your brand, establish trust, and increase loyalty.
3. Focus on Both – Detractors and Passives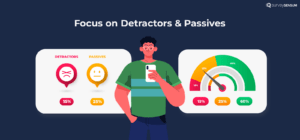 Passive customers may not express dissatisfaction like detractors, but they still hold significant value for your business.
Hence, it is crucial to focus on retaining these passive customers and transforming them into promoters, despite their neutral experiences. 
Here are some strategies to effectively retain them:
So, to retain them, you can 
Proactive Follow-up: Keep in touch with passive customers to show you care, through emails, surveys, or calls. 

Understand Their Needs: Understand their needs by doing research and listening to their feedback.

Address Pain Points: Resolve any problems they might have quickly. 

Track Activity and Evolving Requirements: Keep an eye on their activity and preferences to adapt your offerings and make them happy.
By taking these proactive steps you can retain them before they even think about churning. 
4. Expedite the Resolution of your Customer's Issues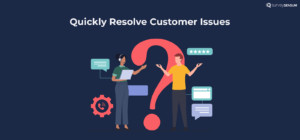 How does it feel when your inquiry receives a response within a few minutes?
Awesome, right? 
At SurveySensum, we understand the importance of quick issue resolution. 
That's why we proudly maintain a remarkable 98% customer retention rate. Whether you contact us via email, live chat, or phone, we guarantee a rapid response across all channels. 
But it doesn't stop there. We aim to resolve your issues within just 2 hours!
Here's how we retain our customers, and you can do the same:
Prioritize speed in customer service

Respond promptly across all communication channels

Streamline internal processes for efficient issue resolution

Set clear expectations for issue resolution timeframes

Keep customers updated throughout the process
By adopting these strategies, you can expedite issue resolution, enhance customer satisfaction, and achieve outstanding customer retention, just like SurveySensum.
5. Leverage Promoters to Upsell and Cross-Sell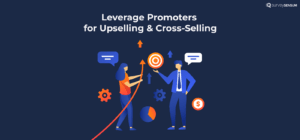 This eye-opening statistic emphasizes the immense potential of upselling and cross-selling strategies. If you have a strong base of promoters, it's the perfect time to capitalize on their trust and loyalty. 
By implementing upselling techniques, you can offer upgraded or premium versions of your products or services to existing customers, increasing their value and satisfaction. Cross-selling complements this by suggesting related offerings that align with their needs. 
To make the most of upselling and cross-selling opportunities with your promoters, consider the following steps:
Analyze customer data to identify preferences.

Develop personalized offers based on individual needs.

Create targeted marketing campaigns emphasizing benefits.

Train sales and customer service teams on effective communication.

Continuously track and measure success, adjusting as necessary.
This is how you can capitalize on upselling and cross-selling opportunities with your promoters in the B2B realm.
6. Introduce a Loyalty Program to Boost Your B2B Success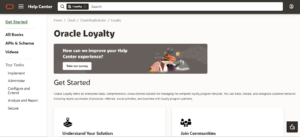 Oracle, a leading global technology company, understands the value of strong B2B partnerships. To enhance collaboration and reward their valued business customers, they introduced Oracle Loyalty Cloud.
What do they achieve?
Participating B2B partners in the Oracle Loyalty Cloud program gain access to 
specialized training resources

priority technical support

discounted pricing on future solutions

early access to product updates, and 

personalized recommendations based on their unique business needs
This approach allows Oracle to build long-lasting partnerships and drive success for their B2B customers.
You should also consider the immense benefits of incorporating a loyalty program into your B2B strategy. By doing so, you can nurture lasting relationships and drive customer loyalty.
Explore SurveySensum to Boost B2B Customer Retention – Explore SurveySensum

7. Keep Your Products and Services Updated 
How can you continue keeping your products and services upgraded with evolving customer needs? 
By actively listening to the voice of your customers. Doing this can let you continuously upgrade your products and release new versions that cater to their evolving needs. This shows that you genuinely care about their experience and satisfaction. 
But what's the impact? 
It will have a lot of impact on customer retention. When you consistently enhance your product and services based on customer feedback, you build trust, and a sense of value among your customers. Just like how Olay did.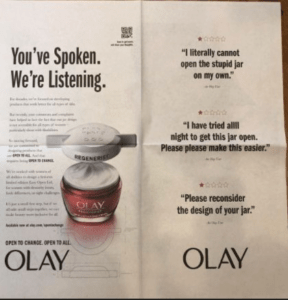 By staying proactive and responsive to customer feedback, you ensure your business stays ahead and drives customer retention.
8. Take ACTION: Close the Feedback Loop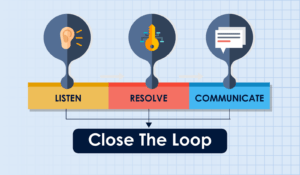 Closing the feedback loop is crucial as it lets you understand customers' pain points. By understanding their issues, you can take relevant action. This action will help you to create value in their eyes – retain your customers. 
Surprisingly, many B2B companies overlook this vital step, resulting in delayed responses. However, one of the B2B customer retention examples is Amazon which prioritizes closing the feedback loop. 
Amazon, known for its unwavering commitment to excellence, has implemented a robust system to address feedback promptly:  
They set

targets.

Their dedicated support team works diligently to

provide resolutions within a specified timeframe.
This proactive approach shows Amazon's dedication to delivering exceptional customer service.
9. Track ALL Metrics- NPS, CES, CSAT…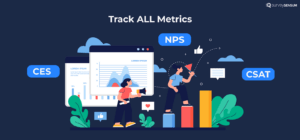 When it comes to measuring customer satisfaction, it's essential not to rely solely on a single metric like Net Promoter Score. NPS primarily assesses customer loyalty. 
But to gain a comprehensive understanding of customer expectations and experiences, you need to track other metrics as well, such as CSAT, CES, and more.
CSAT provides insights into specific experiences and satisfaction levels, while CES focuses on the ease of using your product or service. By analyzing these diverse metrics, you can capture a holistic view of customer satisfaction.
To leverage these metrics effectively, consider using SurveySensum's NPS, CES, and CSAT software to create surveys tailored to your needs. 
10. Use Financial Data to Proactively Engage with At-Risk Customers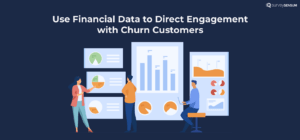 Your financial data can boost engagement with your at-risk customers. 
How? – By connecting their experience to financial insights, you can identify customers who may be considering leaving or reducing their engagement. 
Look for signs like fewer purchases, decreased spending, or missed payments to spot those in need of urgent attention. 
Once identified, reach out to them with personalized strategies, special offers, and better support. 
Don't wait too long – use your financial data to save those valuable relationships!
11. Unveil the Mystery Behind Customer Engagement – Absence of Signal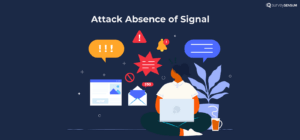 To prevent churn and keep your business thriving, it's essential to address the absence of customer engagement. 
When customers fail to respond to surveys or show limited interaction, it shows the absence of signals indicating potential issues. To understand the reason behind their silence, it's important to reach out establish a connection, and understand their concerns.
Proactively initiating contact and seeking feedback can provide valuable insights to enhance their experience and mitigate the risk of churn. 
For instance, using automated triggers in traditional or backend-only CMS can prompt outreach when engagement wanes. This proactive approach allows you to address the absence of signals head-on and take necessary steps to boost customer satisfaction and foster long-term loyalty.
Conclusion 
Implement these 11 best B2B customer retention strategies today. 
And if you want to optimize your customer experience management then you must have a reliable customer feedback platform like SurveySensum. SurveySensum is one of the best platforms offering valuable features:
Centralized Data:

Store and manage customer feedback in one location for a comprehensive view of insights.

Omnichannel Feedback:

Capture insights from multiple channels and touchpoints.

Real-time Feedback:

Gather feedback promptly to address customer issues and enhance satisfaction.

Detractor Alert:

Receive notifications about potential concerns for immediate action.

Close the Loop:

Proactively resolve customer issues to reinforce loyalty.

Analysis and Reporting:

Extract valuable insights for informed decision-making. Embrace SurveySensum to elevate your customer experience management, strengthen loyalty, and drive success.
How much did you enjoy this article?
Stay up-to-date with latest CX tips and tricks, subscribe now!
Don't worry, we don't spam you.