According to Power Reviews, virtually every online shopper reads reviews. And why shouldn't they? In the world of online shopping, where the touch and feel of a product are absent, customer opinions hold significant sway. This is something you can easily experience in a physical store, but the virtual realm requires a different approach.
Interestingly, over 80% of millennials express skepticism towards traditional advertisements. Their social media feeds are inundated with ads, leading to a certain level of fatigue.
However, peer reviews bring a refreshing change. They resemble personal recommendations. The insights shared by fellow shoppers provide a glimpse into whether a purchase is justified or not.
A survey by Bright Local revealed that roughly
90% of demographics
aged between 18 and 34 trust online reviews.
In the digital landscape, your business model doesn't matter. Online reviews wield substantial influence. However, the challenge lies in gathering substantial customer feedback.
At the end of the day, if a product has only a few reviews, potential customers will be on the fence, even if the overall rating is great. There's a massive difference between a 5-star rating from 5 people and a 4.5-star rating from 150 people.
Add to this the fact that satisfied customers often remain silent about their positive experiences, while disgruntled customers are swift to voice their grievances. This imbalance tilts the scale towards negative reviews.
The ultimate goal, of course, is to amass ample customer feedback to instill trust and confidence among shoppers. So, the question is, how can you motivate customers to leave reviews?
As luck would have it, several methods can help you achieve this. One effective approach is to deploy a robust customer feedback platform and launch surveys at multiple touchpoints across the customer journey and ask for feedback.
But here are some things that you must take into consideration;
6 Proven Strategies to Drive Customer Reviews
1. Let's Make Things Simple & Easy With Automation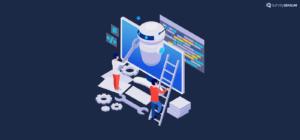 First things first. You need to make sure that your review collection strategy is automated. For one, manual review collection leaves room for inconsistencies, not to mention dedicating resources that could be used elsewhere. Automation not only tackles these issues but also facilitates scalability. As your daily review count grows, early implementation of automation prevents operational disruptions.
Customer Review Platforms like SurveySensum streamline the entire process. For instance, workflows are easily configured—once a customer receives a product, an automated survey gauges their delivery experience. Moreover, in the case of a detractor (negative review), the CX team is promptly notified via dashboard alerts. This expedites customer outreach, issue understanding, and timely resolution.
If you want, you can also consider use any of these customer feedback tools that focus on the customer journey and let you gather real-time feedback. Additionally, there are tools like Testimonial.to alternatives that let you collect video reviews in addition to text ones. This would enable you to collect valuable data and address pain points.
2. Can You Get Your Customer's Honest Review?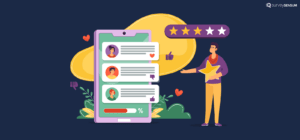 While most shoppers are aware that reviews exist and they read through them, it does not mean that they will bother leaving one themselves.
A simple request to engage with the review system and contribute can go a long way. After customers receive their purchase, you can send an email and ask them to rate their experience by leaving a review.
You might catch someone leaving a positive comment on a social media post. Why not ask this person to share their positive experience in more depth on a product page on the website?
Furthermore, utilizing email marketing platforms Mailerlite, Brevo or other email tools allows you to automate the process of reaching out to customers and tracking the effectiveness of your review requests. A well-crafted email, coupled with an enticing subject line tested through A/B testing, can greatly enhance your review collection rates.
It's about making the most out of the available opportunities. When there is one to interact with a customer and ask them for a review, make it work in your favor.
3. Stay Connected With Your Customers Post-Purchase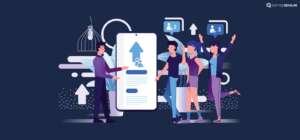 Follow-ups are easy to set up once you have an automated review collection system in place. 
The purpose behind following up on your request is to remind customers that they can and should leave a review.
It is possible that a recipient missed the original message asking them to leave a review. Alternatively, someone had to delay it because they were too busy and forgot. A reminder in such cases goes a long way.
One thing to note about follow-ups is that while the method is effective, it can come off as pushy and impatient, potentially harming your chances of a positive response. 
Pro Tip:
A follow-up should be sent no sooner than 3-5 business days after the original message.
Gather Customer Review with SurveySensum – Sign Up For Free
4. Shape Your Next Move By Acting On Your Customer Feedback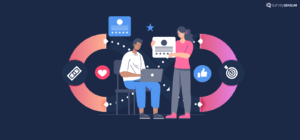 Closing the feedback loop is effective because it reflects genuine interest in the business. When a brand engages with existing customer feedback, even those hesitant to review might reconsider. It becomes an encouraging signal that real connections are valued.
Furthermore, customers notice efforts to address issues in negative reviews. More than simple thank-you messages, responses demonstrate commitment to problem-solving.
Think about a negative review. If ignored, customers might see the business as uncaring. But, when a business addresses it, it shows responsibility, improvement, and care. This strengthens customer belief that their satisfaction is valued.
5. How About Simplifying the Process?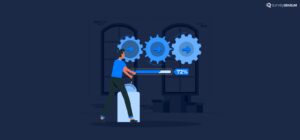 One of the main reasons behind the reluctance to leave reviews is how much of a hassle it takes. Or rather, the perception that the task is something complicated.
If so, review templates could be the solution. Instead of asking to write reviews from scratch, you can create a template and have the customers fill out the gaps. 
They can copy the template to their device's clipboard, paste it on the text editor, fill out the information, submit the review, and clear the clipboard. How do you clear your clipboard if you don't want the template to linger? That's easy; you copy something else or restart the device.
In addition to templates, share examples of other reviews and provide a few focus bullet points that should be included in a review.
Another approach is to have a survey. The feedback comes in the form of selecting a rating, checking various boxes, and leaving a short message, though the latter is not necessary. An example from Skype below should give you an idea of what such a survey should look like: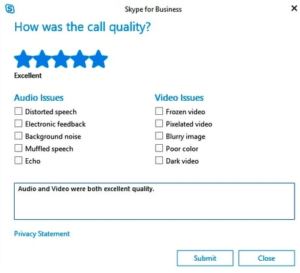 Pro Tip:
Avoid pushing customers for excessive reviews or surveys, as it can be off-putting. Instead, kindly invite

them to share feedback at their convenience.
6. Let's Talk About Incentivizing Your Customers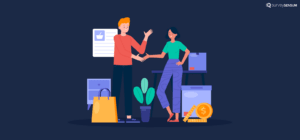 Incentives are arguably the most effective way to encourage customer reviews. It's easier to find motivation when you can get something in return.
Incentives can range from simple freebies like discount vouchers and free shipping to custom-made merchandise, or buyer account upgrades with exclusive perks, such as a priority for limited products or early access to new stuff.
Some companies go as far as raising money for charities and donating them for reviews they receive. A business that gives back to the community comes off well and incentivizes customer participation.
Finally, there's the option to run contests. For instance, rewarding the best weekly review for its value, originality, depth, or other categories.
Conclusion
To sum it all up, customer reviews are a valuable asset to businesses.
Both negative and positive customer feedback have their uses. The former helps address the business's pain points, whereas the latter builds trust and drives revenue growth.
The strategies mentioned in this article should be enough to create a customer review collection strategy. 
However, don't forget that it will all be in vain if your customer service and product are not good enough. Or, rather, you will drown in negative reviews, and it will not take too long before you are out of business, so be sure to remember that.
About the Author:
Justas Markus is a dynamic professional who excels in bringing qualified leads to a business.
He is a contributor to popular publications like Born2Invest and Influencive and the Co-founder & CEO at GetFound XL.
How much did you enjoy this article?
Stay up-to-date with latest CX tips and tricks, subscribe now!
Don't worry, we don't spam you.