Digital customer experience is the new battleground. 
The companies that are winning the digitalization race are acquiring more customers and making more money!
Due to the COVID outbreak, digital CX transformation that was forecasted to happen in the next 5 years took place in just one, says Freshworks. 

Companies that were expecting to move digitally in 2025 are already here. 
Which is why Digital CX Transformation is crucial..
Customer behavior has changed due to the pandemic. The customer journey is shifting from offline to online and companies are looking for well balanced offline to online strategies. The digitization has now increased by 5x times. Digital has become the new channel of interaction amongst the customers. 
Customers prefer to interact digitally across social media channels, chats, or apps than on calls. The number of website traffic, online transactions, and social media engagement have increased. They have become impatient and expect much faster responses, more personalized and comprehensive services, effortless interactions, and quick resolutions.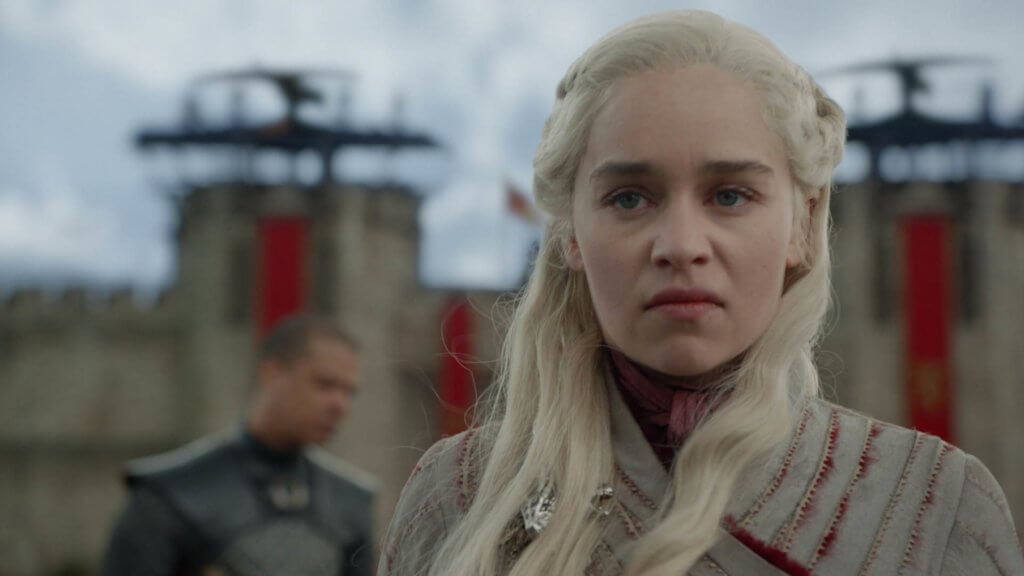 Brenda Lynn Dichoso, Head of Customer Experience at
Smartfren
says "Our transaction volume has increased by 40% in March and April and 100% in May and June through digital channels. Our average number of support calls has reduced by one third as people now prefer to reach out via social media and digital channels. Facebook interactions have increased by more than 100% and twitter interactions have increased by 900%."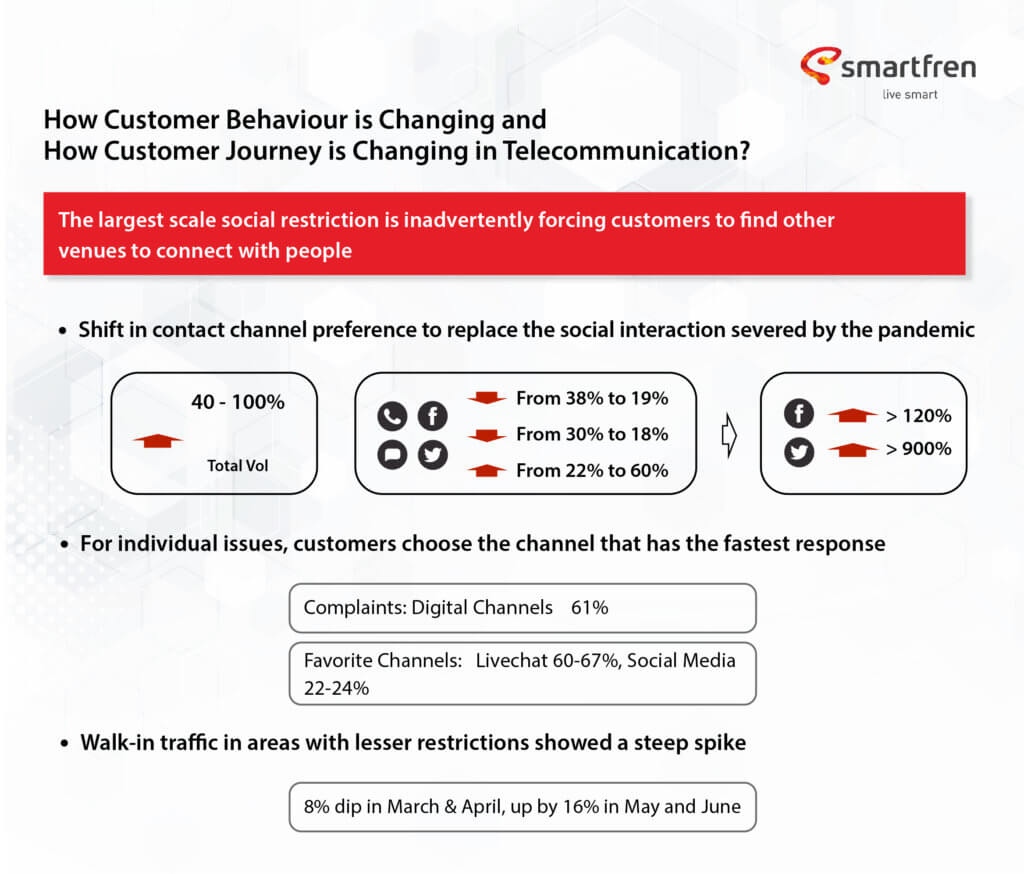 The businesses that were in the digital CX transformation phase have fast-forwarded their progress. They have increased the availability of resources, service, and support to the customer increasing their referrals, repurchases, and acquisition of new customers. This has led to increased wallet share.
On the other hand, the businesses who didn't think of this initiative before are way behind their competitors. They are now struggling with the funds, technology, and resources to drive a successful digital CX transformation. Their biggest challenge is to keep up with the existing customer base. Because if they don't serve their customers' strict needs, there is a high probability of churn.
For example, the online sales of Amazon have increased especially for essential household and medical items. Walmart, Target, and Best Buy are also experiencing a surge in their online sales.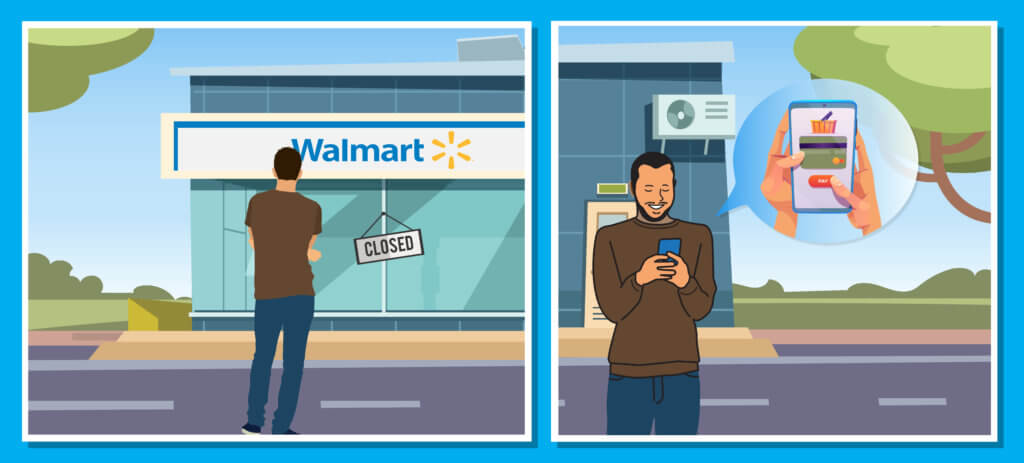 Now, what would have happened to these brands if they were not digitized?
Businesses will be lost!
People are used to buying online. Even when the stores will open, they'll be more comfortable buying online. And the traditional brick and mortar stores won't be sufficient. 
A global Vodafone study says that 69% of the businesses will fail if they don't adapt to the digital CX transformation.
Successful digital CX transformation creates a delightful experience for both the customer and the employee. It gives you the competitive edge to serve the customers' needs and requirements. So, it's high time that you treat customer experience and digital CX transformation as priorities and incorporate these across the organizations.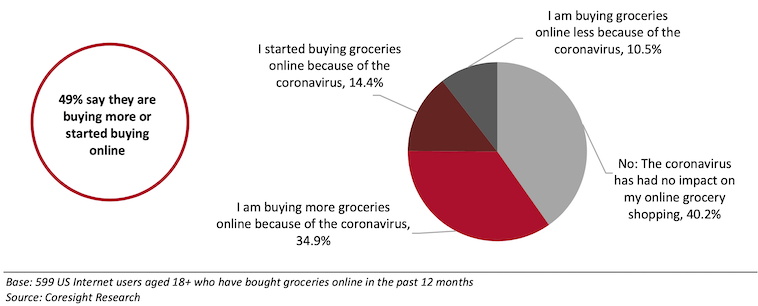 Carol Tompkins, Business Development Consultant at
AccountsPortal.com
says, "Providing a seamless multi-channel experience is one-way companies can use digital CX transformation to improve their CX programs and gain significant competitive advantage. Companies that can provide immediacy, accessibility, and personalization at every interaction point with the customer will outrank their competitors."
Improving customer experience and staying digitally relevant is the key for businesses to survive!
But how can you achieve it?
1.) Align yourself with your digital CX goal
The first step is to define and design your digital CX goal. 
Get everybody on board. Your employees, stakeholders, and partners, everyone across departments should focus on that one goal. 
Then evaluate what is required to achieve it. Understand where you are in terms of funds, technology, and resources and what is required to move digital. Once you achieve it, find out what is required to expedite the growth to 5X.
Now, that you have taken the first step, how can you achieve 5X growth..
2.) Empower your team
Your team is the face of your company. They are the ones that build relationships with the customers. Keeping them happy, engaged, and efficient is important. 
Empower them to handle 5x growth. Train them on new technologies. Make their jobs easy with intuitive technologies such as social listening tools, role-based dashboards, seamless workflows, and more.
Make sure they empathize with your customers. They don't know what their customers are going through in the current times. Train them to empathize and make an effort to understand customers' pain and focus on resolving them. 
Award them on their success. Keep their spirits high with incentives, appreciation, and acknowledgment. 
It's their job to keep the customer happy. So you should focus on keeping them happy.
Anna Muchnik, Digital Marketing Manager at
Itransition
says, "Empathy and emotional intelligence are now the main differentiators when it comes to competition for employees and customers alike. People are happy when they have multiple options to reach out to brands but at the same time, they expect to get personalized treatment via any of the available channels. Such brands also re-build their loyalty programs to become close-knit communities where members can gain access to real perks while feeling part of the family."
While you are at it, make sure that they are aligned with your vision. Build a customer-centric organization from top to bottom and ensure that they adopt a digital-first approach. 
Also, restructure the team or reallocate the resources as per the customer demands. For example, Smartfren shifted its employees from call centers to social media when its average calls at call centers reduced by one third, and interactions on social media increased significantly.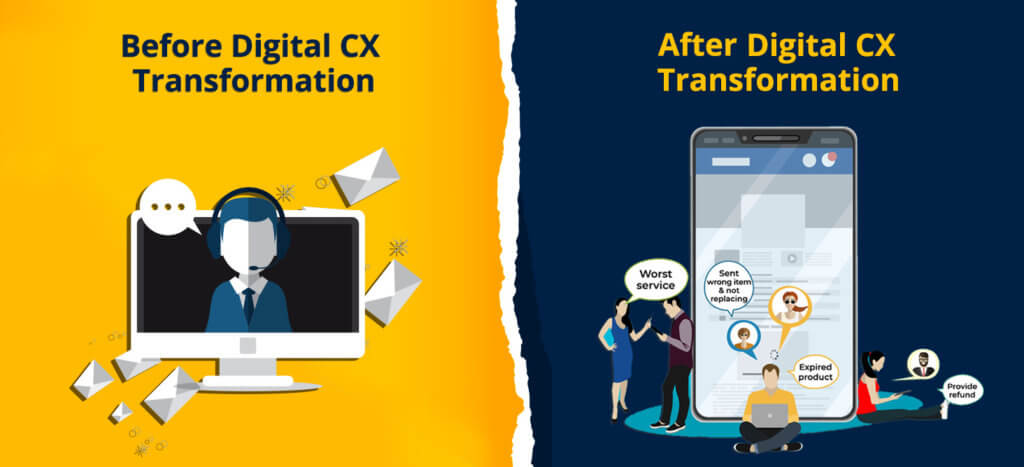 3.) Use innovative technologies
The customer's expectations are high! Every customer requires a unique solution and more personalization. So how can your team cater to so many customers? And how efficiently?
By leveraging technologies!
Mikkel Andreassen, Customer Experience Manager at
Dixa
says, Embracing digital CX transformation can be difficult – especially without the right technology. The best way to begin your Digital CX transformation, to improve CX is to adopt the right technology for your company. I saw that 45% of executives believe their companies lack the necessary technology to undergo a digital CX transformation. So, this is an important point to hold onto."
Serve digital CX with new innovative technologies such as AI chatbots, intuitive applications, quick sentiment feedback with NLP, text and sentiment analysis, comprehensive CX platforms, digital CX transformation, and more.
Your Digital CX Transformation could start with:
a. Feedback management platform:
These platforms help you gather valuable feedback, deliver omnichannel experience, and measure and track your key CX metrics in real-time with insightful dashboards. 
You can ask your customer for feedback right then and there when they use your service on an app or purchased from you online with in-app surveys and website surveys. 
Because why should you SMS or email them a survey when they are there on your platform?
At SurveySensum, we have received requests for in-app surveys from around 100-150 businesses across the world in the last 4 to 5 months!
b. Social media listening tools:
Tools like Text and Sentiment analysis help you analyze what your customers are saying over social media channels, surveys, reviews, chatbot conversations, and many other platforms. They identify the themes on your product, brand, and support and tell you what your customers are talking about.
Using these technologies not only helps your employees eliminate mindless tasks, but the automation and powerful workflows make their work easier. This lets them focus on what matters the most. Your customers!
c. Chatbots:
Add intelligence with virtual assistants like chatbots and advanced IVR that uses NLP to create more optimized and convenient interactions. They are the most efficient tools to serve too many customers in one go saving manpower, time, and effort. They give prompt responses to the customers and stop them from waiting in a queue.
Sonya Schwartz, Founder at
Her Norm
, says "As a founder of a business, I believe that digitization will improve customer experience by making it easier for customers to get in touch with the brand. Providing a chatbox that is linked to the brand's customer service is a great way to improve customer experience. This way, it will be easier for the customers to get in touch with the brand if they have complaints or feedback, at the same time, the brand can quickly attend to the customer's needs and can immediately rectify issues resulting in a better customer experience."
4.) Data-driven decisions with feedback analysis
Listen to your customers with a comprehensive VOC program and analyze their feedback lucratively. Turn this feedback into actionable insights and make data-driven decisions to retain your customers and acquire new ones!
For all the insightful feedback that you receive, review it. Run text and sentiment analysis to identify common trends and themes. It not only saves time and effort with automated feedback tagging but also helps you identify trends & themes from the unstructured customer data. It gives you a much detailed understanding of your customers and their expectations. 
Know what your customers are feeling about you. And share those insights with your team. This will help your team keep track of what is going on and they can reach out to their customers in time and prevent churn proactively. 
Now that you know your customers' sentiments. Don't make any decision based on your assumptions. Rather monitor how your changes are impacting your customers. 
5.) Monitor and measure your ongoing process
Customer experience is not a destination but a journey! You need to stop at every milestone to check if you are going in the right direction.
Create a mechanism to monitor and measure your ongoing progress at every milestone. Analyze the performance, see if you are going at the right pace. Monitor how well your processes, workflows, and tools are performing. Are your customers liking what you are doing or do you need to adopt something else? What you are doing is driving results or taking your backward?
Understand your CX strategy, evaluate results, and make any strategic changes that are required to achieve your goal. Then take the next step. 
You can do this by measuring your business metric with every decision you make. Is it going up or down!  
For example, a lot of your customers were facing the issues in the payment section of your website. You identified this issue and fixed it in time. Now monitor your customers' reaction to it. Are they satisfied now? Or is there anything more you should do.
Conclusively,
Digital CX Transformation is not only about what you provide to the customers, it's a holistic approach. It is about incorporating digitalization at all touchpoints across all customer journeys and into every aspect of your business. 
This is the only way to truly deliver delightful customer experiences. 
What are your plans for digital CX transformation?
Have you started your journey yet?
How much did you enjoy this article?
Stay up-to-date with latest CX tips and tricks, subscribe now!
Don't worry, we don't spam you.