Customer feedback plays an important role in enhancing your services and products, improving growth, and serving an all-around excellent user experience.
But, how do you get relevant feedback in real-time? 
All you have to do is to put effort into understanding the emerging customer insights and make the required improvements possible. And for that, you need proper customer feedback software!
With a range of features and functions, a real-time customer feedback solution will make this process easier and way more effective. 
So, what is a customer feedback tool?
A customer feedback tool is a software built to help you create and distribute customer feedback surveys automatically and gather feedback in real-time. You can then analyze these insights and act accordingly.
A well-designed customer feedback tool will have important features like NPS surveys, CSAT surveys, text and sentiment analysis, omnichannel feedback, great support, and so on. 
There are many kinds of customer feedback tools offering multiple features. Choose the right one depending on your business goals and needs. No matter what tool you pick, it should help you better understand customer experience and improve it. 
But, how can you choose the right customer feedback tool?
If you are searching for the right customer feedback tool for your business, the following points will certainly help you out.
1. Ease of use
You shouldn't waste your precious time and effort learning how to use the software. Any beginner should be able to use a customer feedback tool without any confusion or difficulty. So always look out for ease of use.
Also, make sure that the features and interface offered are easy to comprehend for getting better and faster results. And also the tool's installation and setup time are quick. 
2. Multi-channel support
In the digitalized world, customers are present everywhere. They always prefer to provide their feedback through multiple channels such as email, SMS, social media, and website. 
Therefore, it is crucial that your customer feedback tool is flexible and offers multi-channel support on the various channels and platforms for communication available today. This will help you gather all kinds of customer feedback into one place, offer multi-channel support, and respond to your customers more efficiently through their preferred channels. 
3. Integrations
You will get a better product experience while using customer feedback software that is customizable and extensible. It should integrate and work along with your existing applications, filling the gaps in your needs and ensuring that all your requirements are met. 
Also, if your customer feedback tool connects with your existing apps and technology, the workflow will be smooth, enriching your experience with the software. 
4. Pricing
Pricing is one of the most important aspects to consider when choosing a customer feedback tool. The software cost can differ depending on the type of plan, tools, and services. 
So always compare the prices and features of different customer feedback tools to find out which of them is most cost-effective and most useful for you. And don't hesitate to try their free trials to see if the software meets your requirements because you need to know if you'll get the value for money before spending it.
Top 10 customer feedback tools in 2023
As discussed above, customer feedback plays a critical role in decision-making and gauging customer satisfaction. But all of this is possible if the Customer Feedback Tool that you are using gathers all the customer feedback efficiently, creates an in-depth analysis, and offers all the required information to make the changes in time. 
So, to help you out, we have compiled a list of the 10 best customer feedback tools in 2023 with their features, pros, cons, and more. 

If you are on the hunt to improve your customer experience, SurveySensum is the tool for you. Why? 
It is an end-to-end feedback management tool that helps you launch all kinds of surveys such as NPS, CES, CSAT, onboarding, and feature adoption. And this is not enough, their CX team helps you choose the right questions for the survey for each touchpoint with the correct time to send on the customers' preferred channels.
One of the best parts of this real-time customer feedback solution is that it helps you close the loop and prioritize actions by analyzing verbatim, using text and sentiment analysis and real-time journey-based dashboards. 
Best Features
Go beyond NPS, CSAT, and CES surveys
Along with NPS, CSAT, and CES surveys, SurveySensum also helps you with research product satisfaction or new concept testing. They help you with choosing the right survey, for the right audience and touchpoint, and the right channel.
In-built survey templates
SurveySensum offers in-built templates for many types of surveys. All you need to do is add your brand logo and you are good to go. Also, you can add custom questions to all the surveys depending on your objective.
End-to-end feedback management
From creating a survey to taking action on the gathered feedback, SurveySensum's CX team helps you with all of it.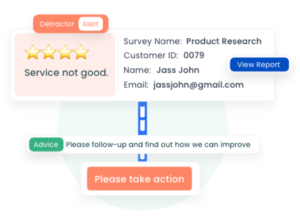 Gathering feedback is not enough, it's important to take action on it. And, you need a real-time customer feedback solution for this. Following the suite, SurveySensum focuses on making feedback more actionable by closing the loop. They help you find out customer challenges, resolve them and communicate those resolutions to the customers enhancing customer experience.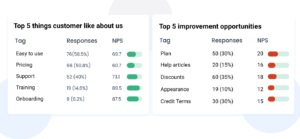 What to do when you receive text feedback in thousands? Text analysis comes to the rescue. It finds top customer complaints and sentiments from those thousands of feedback in real time so that you can take required actions immediately.

SurveySensum can be seamlessly integrated with the tools and platforms you use for every data so that you dont have to play around with multiple platforms and everything can be done from one app without any hassle. 
Pros
Feature-rich and easy-to-use

Complete solution for customer professionals

Makes feedback actionable

Excellent customer service

Great value for money

Full customization options for forms
Cons
Need to add more integrations
>Pricing
→ Offers free trial and demo
Explore SurveySensum. Request a Demo.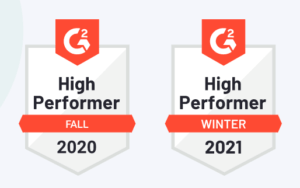 2. Qualtrics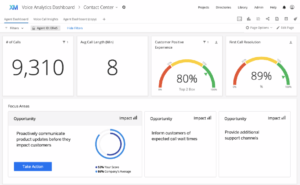 Qualtrics is one of the most famous experience management companies and has intelligent user feedback tools in its array. It allows you to collect feedback at every meaningful touchpoint and instantly interpret their comments. Using Qualtrics, you can start conversations with customers on any channel and convert their feedback into insights that help improve customer satisfaction and loyalty.
Best Features
It offers innovative predictive intelligence and analytics for a better quality of operations.

You can directly listen and respond to customers using the Listening engine

Qualtrics app automatically sends recommended actions to the right teams.

It offers the ability to add block-based questionnaire designs with a click.
Pros
Easy to learn, use, and train

Flexibility of options to deploy questions

Real-time in-depth analytics 
Cons
Pricey upgrade for small enterprises

Difficult to integrate APIs and other tools

Outdated video references for Salesforce integration 
Pricing: Contact Qualtrics for detailed pricing.
3. Feedier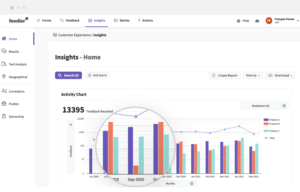 Feedier is one of the most comprehensive customer feedback tools. It enables you to listen to and analyze real-time customer responses through different channels and offers features like NPS surveys, data correlation, and text analysis based on automation.
Best Features
A playful feedback survey builder that provides multi-linguistic support, survey conditions, custom branding, and more than 15 types of questions. 

Use an intuitive campaign manager to schedule and plan email or SMS campaigns quickly. 

Segment feedback into stories and assign them to individual teams to monitor and resolve issues faster. 

Collect direct or indirect feedback from multiple touchpoints using multiple channels to centralize and map your customer journey easily. 

Visual analytics provide you with detailed insights in real-time to act fast. 

The Geo Report feature allows you to make geographical segmentation for personalizing locations for teams and visualizing feedback with more clarity. 
Pros
Best-in-class analytical reports

Easy to create brandable and customizable forms

Easy to set up surveys
Cons
New updates and changes are time-consuming

Limited template design options

Pricey for small businesses
Pricing
Pricing is based on the number of dashboard users. Therefore, contact Feedier for detailed pricing.

A 7-day free trial is available only after booking a demo with the sales team

. 
4. InMoment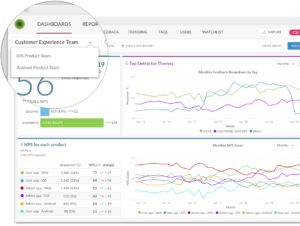 InMoment is an excellent customer feedback tool designed to optimize your customer's experience with comprehensive solutions. It features three clouds – Customer Experience Cloud, Employee Experience Cloud, and Market Experience Cloud. 
Best Features
The app features self-serve NPS, CSAT, and CES micro-surveys that can be deployed on multiple channels.

It has data exploration to determine unstructured feedback easily.

It offers reporting and dashboards to enable action and monitor trends.
Pros
All-in-one dashboard to monitor multiple operations

Customizable fields & graphic visualizations

Insightful analytics and an easy-to-use interface
Cons
Free trial is request-approval based

Less survey customization – only NPS, CES, CSAT

Integration is cumbersome and hard (exporting and connecting to apps)
Pricing: Contact InMoment for detailed pricing.
5. Typeform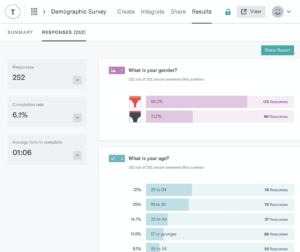 Typeform is a perfect combination of design and functionality when it comes to user feedback tools. You can interact with customers individually, making it look like a real conversation. It is an ideal web-based customer feedback software that allows you to create surveys without writing any code. This tool helps you create engaging forms, surveys, and quizzes that people love to answer.     
Best Features
It can set up conversion tracking by adding Google Tag Manager or Facebook Pixel ID code snippets.

Using Logic Jumps, you can create paths of questions to tailor your questions specific to your visitors.

Human-friendly interactions and conversational touch to the form and surveys prompt people to complete the forms quickly. 

Video interactions and media support are new ways to get better and faster results. 
Pros
Great design & UI

Unlimited questions

Great template designs and options
Cons
No dashboard for analysis 

Basic & native reporting feature 

Complicated to conduct advanced surveys
Pricing: 
Its basic plan starts from

$25/month for annual billing or $29/month monthly.

It provides a free plan and trial.
6. UserReport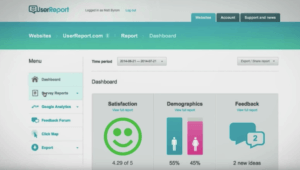 UserReport gauges usability and shows you where different kinds of visitors connect to your website. This  customer feedback platform also allows users to voice their suggestions on improving your products and services through feedback forums. Moreover, its survey widget helps you conduct NPS surveys, while its feedback widget helps you collect ideas to fix errors. 
Best Features
UserReport has a dedicated feedback widget to collect feedback about products/services from users.

The survey widget is dedicated to knowing and researching your audience.

The demographic feature offered by UserReport helps gather insights based on the demographics of the users.
Pros
Easy learning curve for beginners

Filing bug reports is quite easy

Seamless integration with apps
Cons
Limited software features

App navigation needs improvements
Pricing: Offers free plan and trial. Contact UserReport for detailed pricing.
7. Qualaroo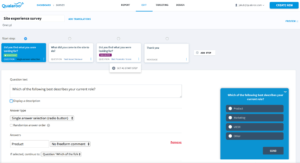 Qualaroo is a unique customer feedback tool. It is powered by IBM Watson's Natural Language Processing abilities and features a powerful AI-driven sentimental analysis. The app helps you ask the right question to the right user using its innovative proprietary survey widget. And also offers feature-rich & customizable templates for easy survey setups.
Best Features
Qualaroo allows you to deploy surveys on your website, mobile app, emails, etc, or share them using direct links.

It offers a visual survey editor with pre-built survey templates and question types. 

The customer feedback tool has innovative AI features like Sentiment Analysis Engine and Word cloud generator to extract helpful insights from feedback.

It offers pop-up surveys to check the pulse of customers instantly.
Pros
Advanced white labeling and targeting

Personalize surveys according to brand requirements

Minimal learning curve
Cons
Dashboard visuals and color palette make it illegible 

Trial version offers only minimal functionalities

Quite expensive for small businesses
Pricing: Its basic plan costs $80/month for annual billing or $100/month for monthly billing
8. Retently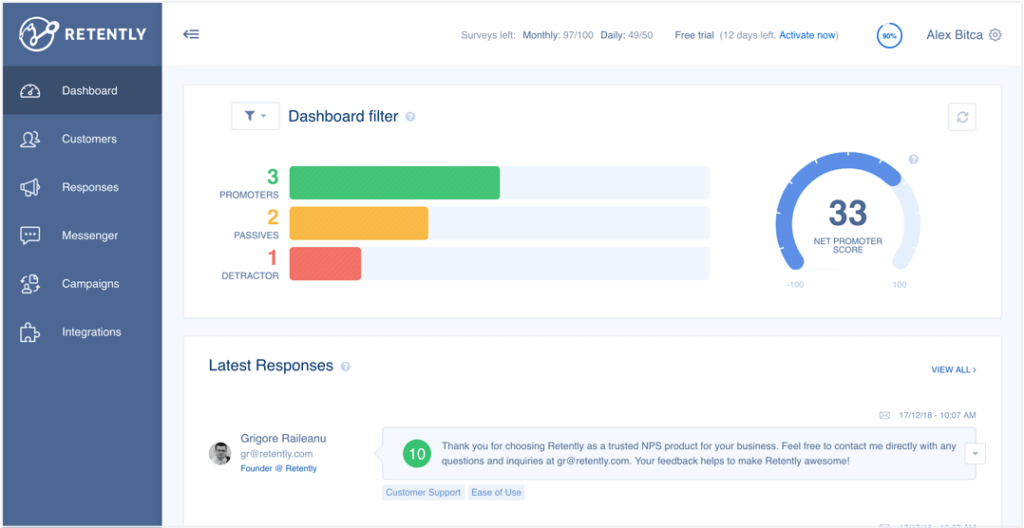 Retently is a popular customer feedback tool that concentrates primarily on measuring and improving customer satisfaction and loyalty through NPS surveys. The software drives in-depth NPS insights, delivering advanced analytics & reporting tools and audience segmentation. It also allows users to split customers into different groups to discover how customer satisfaction breaks down by demographic. 
Best Features
It has an activity dashboard for easy monitoring.

You can utilize Reporting and Statistics to analyze and improve customer satisfaction.

You can derive important insights from customer feedback using text and sentiment analysis. 

It offers an advanced survey template editor to customize your surveys. 
Pros
Simple and feature-loaded UI

Faster deployment & implementation

End-to-end customizable solution
Cons
Difficult to integrate with some APIs

Hard to navigate

Requires more training to get acquainted with the product
Pricing: Its basic plan starts at $50/month for annual billing and $59 for monthly billing.
9. CrowdSignal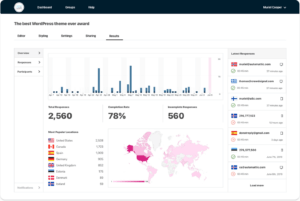 Formerly known as PollDaddy, Crowdsignal can build surveys and polls for your website, blog, and social network profiles. It offers simple and adaptable polls that enable you to customize their styles to match your social networking profile or email campaign and discover what your visitors are thinking today.
Best Features
The drag-and-drop form builder allows you to add titles, explanations, and form questions.

You can create rules to display questions based on a user's response using the branching tab.

Crowdsignal allows you to select the date and time you want your form to be available for users to fill in.

The customer feedback tool offers powerful 360-degree feedback functionality.
Pros
Limits double voting & spam

Instant feedback & real-time results

Export data into any format
Cons
Outdated and native UI

Small and illegible fonts in surveys

Need coding knowledge for customization
Pricing:
Its free version a

llows you to collect upto 2500 signals (responses) but h

as CrowdSignal branding.

Its basic plan c

osts $15/month if billed annually or $25 for monthly billing.
10. Nicereply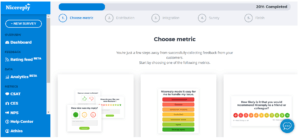 Nicereply is a customer feedback tool using that helps you share customized surveys easily at every interaction helping you improve your CES, CSAT, and NPS scores The app also allows you to track KPIs and generate reports with ease. 
Best Features
Nicereply offers well-built CES, CSAT, and NPS surveys to help enhance customer experience.

Post-resolution surveys help survey customers automatically after closing a ticket or conversation.

This customer feedback tool also offers in-signature surveys that ask customers for feedback at the bottom of every email.

Instant ratings help record customer answers, the moment they click the survey.
Pros
Intuitive and friendly UI

Survey creation is smooth.

Easy to extract, filter, and read data
Cons
Limited flexibility to create multiple questions on the form.

Limited customization

Only suited for support teams
Pricing
It offers 14 days trial.

Its mini-plan s

tarts at $39/month annually or $49/month if billed monthly.
Conclusion
Customers are the undisputed factor that drives your business growth. Luckily, today there are plenty of user feedback tools to collect and analyze customer feedback. Working on this, you can easily create long-term relationships, develop more sales, and enhance your products and services by gathering customer feedback properly.
And the right customer feedback software makes all of this easy for you!
FAQ (Frequently Asked Questions) on customer feedback tools
What is a customer feedback tool?
A customer feedback tool is a software that helps businesses create and distribute feedback surveys automatically in real-time. Such user feedback tools will collect feedback from customers and store them in a centralized location. You can create one-click reports, insights, and action plans out of it to make data-driven decisions. 
Which tool is used for feedback?
To collect feedback and process them you need customer feedback solutions that can create aesthetically pleasant surveys that prompt users to answer. You need a user feedback tool like SurveySensum to analyze all the feedback and convert them to data-driven action plans and insights.
What are the methods of customer feedback?
You can collect customer feedback in many ways. The problem is how you will analyze all these feedback data and come to a conclusion. You also need to send surveys at the right time to collect genuine feedback. So, sending feedback surveys and collecting the responses will all be a hell of a task. If done manually, it will take weeks and months. Traditional methods to collect feedback are emails, SMS, social media, campaigns, website pop-ups, etc. 
Use a proper customer feedback tool to combine all the channels and send surveys automatically. Therefore, you need sophisticated customer feedback software to create surveys and distribute them to the right people at the right time automatically in real-time. This real-time customer feedback solution will also collect the responses at a central point, analyze them for you, and bring up useful insights and data-driven action plans. 
How do you track customer feedback?
To track customer feedback and make the best out of it, you need user feedback tools like SurveySensum. You use the feedback management solution to understand where your feedback comes mostly from in the first phase. Then determine the intervals when you want to collect them. Generate reports on who said what and understand what feedback matters to your business. Collect the feedback in a central location and create insightful action plans out of it. To do all these processes with ease, you need to invest in customer feedback software that automates the processes. 
How much did you enjoy this article?
Stay up-to-date with latest CX tips and tricks, subscribe now!
Don't worry, we don't spam you.