Medallia is an ideal tool that pushes the limits of conventional customer feedback tools. It helps you gather feedback through surveys and offers a variety of useful features. However, just like other tools, Medallia also has some setbacks. 
So, if you're looking for a cost-effective tool with better features and fewer drawbacks, then you've come to the right place.
Because here, we are talking about why people are switching from Medallia competition and what are some of the best alternatives of Medallia. 
So, why are people switching to Medallia competitors?
From clunky features to high costs, there are many reasons that justify why people switch to Medallia competitors. 
Here are the main disadvantages of Medallia that make people look for better customer feedback tools. 
Medallia's

service model

doesn't offer any ownership over the platform. This forces businesses to engage with a dedicated Medallia Project Team to make surveys, edit surveys, etc. And it is a very time-consuming and inefficient process. 

It

charges for both "units" and users.

"Units" are nothing but named individuals in surveys who don't have log-in privileges. For example, customer service agents and business consultants. 

It doesn't provide an assortment of

survey templates

that its alternatives offer. 

It is

not an easy-to-use tool

for new users. Why? Because you'll need to have some basic coding skills to use the application with ease.
So, what can you do?
You can simply switch to so many other Medallia alternatives out there that not only provide much better features but makes managing feedback a piece of cake.
Here are the 10 Best Medallia Competitors and Alternatives in 2023 that you can switch to.
After some fine research, we have sorted out the 10 best alternatives and competitors of Medallia that you can opt for in 2023. 
You can also find the best features, pros, cons, and pricing of each software that can help you choose the right one for your business. 
This feedback management software is an ideal alternative to Medallia for enterprises that want to listen to their customers and act on their feedback. 
Their expert CX consultants and implementation teams help you run your CX program so that you can focus on what matters the most – growth. The team guides you on everything that you need to know such as which touchpoint to gather feedback from, which metrics work better, and above all how to close the feedback loop to maximize growth. 
Best Features:
There are no hidden prices involved. Everything is transparent. What you see is what you'll get.
Exceptional Customer Support
Our support team is there for our customers 24*7 and resolved your issues in 2 hours (yes, this is unheard of!). 
In-built survey templates
You can use SurveySensum's inbuilt survey templates to build effective and relevant audience-specific surveys in a few minutes at different touchpoints. 

The team helps you with how to analyze the gathered feedback, understand the customer issues from the core, communicate with the customer that you are working on their feedback to resolve their complaints, and actually fix the problem with the relevant teams.
Going back and forth from multiple apps is a hassle. SurveySensum can be integrated with your existing technology and tools to create a seamless workflow. This will give you all the information you need about the customer on ONE platform.

When you have too many customer personas and a huge pool of audience, you really need to manage it. SurveySensum allows you to store, organize, and manage all the information about your customers easily.

It helps you identify top customer complaints from thousands of the feedback pool and gives you insights into your customers' sentiments towards your brand/service/product.
Pros
Feature an easy-to-use interface

360-degree solution for customer professionals

Makes feedback actionable

Excellent customer service

Great value for money



Cons
Need to add more integrations
Pricing:
Free plan is available

Other plans vary with the number of responses per month.
Check their flexible pricing here.
Explore SurveySensum. Request a Demo.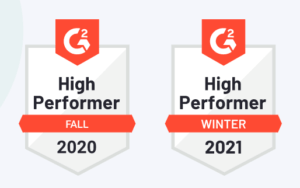 2. InMoment
As a leader in experience intelligence, InMoment helps you gain significant insights from customer feedback to help launch strategic business decisions. This cloud-based solution provides leadership board, employee communication, and employee loyalty modeling capabilities. 
The tool mainly works on three clouds namely Customer Experience (CX) Cloud, Employee Experience Cloud, and Market Experience Cloud gives companies a complete understanding of all important factors. 
Best Features:
It offers a Voice of the Customer (VoC) feature that alerts and allows everyone to listen, comprehend, and impart customer stories. 

The Experience Hub feature connects with business tools that allow company-wide sharing of feedback from customers.

The innovative text analysis extracts trends and patterns from feedback. 
Pros
Attractive design with a wide range of filters and options

Effortless and quick to update

Easy-to-use interface



Cons
Only works for NPS, CES, and CSAT surveys

Integration with apps like HubSpot is cumbersome.

The filters for products do not always work.
Pricing: Contact InMoment for detailed pricing
3. Qualtrics
Qualtrics is one of the most popular all-in-one solutions for different kinds of experience research. The tool features a wide range of research capabilities like customer satisfaction surveys, employee experience insights, product insights, etc. It is one of the best choices for large enterprises. 
Best Features:
Using the Listening Engine, you can directly listen and respond to customers.

The tool has Predictive Intelligence and Analysis that collect customer data from various sources to know more about them and drive meaningful communication. 

The app automatically sends recommended actions to the right teams in your organization.
Pros
Excellent customer support

Offers synchronized preview of mobile and desktop questionnaires 
Cons
Customization is very difficult.

Extremely expensive compared to its competitors    

Reports take a lot of time to load.
Pricing: Contact Qualtrics for detailed pricing.
4. Confirmit
Confirmit is another alternative to Medallia that enables you to collect feedback from customers and employees, analyze results, and use insights to enhance your business. It is a highly customizable and adaptable tool. It is ideal for businesses like B2B, retail, insurance, etc. 
Best Features:
It features a best-in-class survey design to conduct efficient surveys.

It has panel management to handle and monitor multiple operations.

It features innovative text analysis that helps you analyze a huge amount of customer feedback in minutes.
Pros
It is user-friendly and flexible.

It offers customizable features.
Cons
Too many updates and very slow to upgrade

Little expensive as compared to its competitors

The complexity involved in building surveys can be onerous.
Pricing: Contact Confirmit for detailed pricing
5. GetFeedback
GetFeedback is a robust customer experience solution that is adaptable and easy to use. This tool helps you strengthen the relationship with your customers through surveys. The tool also helps you stay updated about your business by providing timely information and insights gathered from the feedback. 
Best Features:
Its text Insights allow customers to reveal significant insights in large amounts of unrestricted text feedback through sentiment analysis and identifying key phrases.

It offers feedback surveys in multiple languages.

Its customizable survey dashboards let you display all the relevant information that is essential to the growth of your business in a single window. 

You can find exact customer needs by using carefully targeted surveys in real-time and powerful analytics.
Pros
Intuitive UI 

Good Customization abilities
Cons
Generating the URL of surveys for sharing is quite difficult

Quite expensive

Collaboration/ Accessibility issues: Multiple people cannot work on the same surveys.
Cannot save survey templates
Pricing: Contact GetFeedback for detailed pricing
6. NICE Satmetrix
NICE Satmetrix is yet another Medallia competitor that assists in making your customer experience more effective with its comprehensive features. The tool helps you deliver insights and drive action comfortably. You can easily gather and collaborate all types of customer experience data with its automated analytics. 
Best Features:
The digital-first omnichannel feedback lets you capture feedback and assess every touchpoint with ease.

Its text and speech analytics allows you to determine emerging trends quickly. 

The tool features a customer journey-based design for gathering deeper insights.
Pros
Excellent customer service

Easy to use and attractive app design
Cons
Inability to contact detractors via the software
Creating new surveys is difficult
Takes time to fix technical bugs
Pricing: Contact NICE Satmetrix for detailed pricing
7. Survicate
Survicate is mainly designed to gather customer insights. Its useful features help you gather and act upon customer feedback. It is an ideal survey tool that specializes in targeted surveys. It also provides integration capabilities to connect with other web apps and mobile applications.
Best Features:
Survicate allows you to create links and email surveys. You can also customize your surveys and include them in the email.
Survicate enables you to design NPS surveys easily without using any code.
You can easily gather feedback from your website visitors using the feedback button feature.
Pros
Reasonable pricing
The installation is quick and easy
Cons
Customer support needs improvement
Difficult to navigate through the app
Doesn't offer bilingual surveys. You'd have to create a separate survey for each language.
Pricing:
Essential plan – $89/month
Professional plan – $159/month
Ultimate plan – $419/month
8. AskNicely
AskNicely is a perfect customer experience software that collects feedback regularly using one-off surveys. In other words, it allows you to get instant answers from individuals through online surveys. It can be easily integrated with your existing CRM for smooth operation. This tool is designed for NPS surveys and claims to be the world's first pocket-sized customer experience coaching platform. 
Best Features:
AskNicely features a comprehensive dashboard that allows you to access and share all the relevant information from a single place.
The app will help you in training and empower your frontline staff to deliver an exceptional customer experience.
You can utilize real-time intelligent analytics to gather deeper insights.
It has an auto-reminder which ensures you don't miss any important event.
Pros
Doesn't require any training to use the app
Great customization abilities
Cons
Setting up complex surveys with workflows is difficult
UI around filters isn't great

Chat support is often understaffed
Pricing: Contact AskNicely for detailed pricing
9. HelloCustomer
HelloCustomer offers a steady customer feedback and insights platform that helps you enhance your retention rates. The tool helps you analyze your customer feedback and expectations with its SaaS platform. The technology mainly revolves around using simple surveys to which linguistic algorithms and AI are applied. 
Best Features:
The app allows you to gather feedback from all touchpoints across the customer journey and manage it in one single place.
You can focus on relevant feedback with the Feedback Signals feature. The tool will analyze and highlight significant feedback and help you prioritize them.
Its root-cause analysis will help you identify the root cause of an issue and focus on fixing it.
Pros
Easy learning curve
Responsive customer support
Cons
You cannot send multiple surveys to the same customer
Doesn't support many languages
Pricing: Contact HelloCustomer for detailed pricing
10. Delighted
Delighted is a Medallia competitor that is specifically designed to help you with NPS, CSAT, and CES surveys. It is easy to set up and allows you to share your surveys via SMS, email, and weblink. Delighted also supports multiple integrations with applications such as Salesforce and HubSpot.
Best Features:
The app helps you respond to surveys on the email itself instead of using an external link.
It has unique branding and customization options.
Support for customers is available in over 37 different languages.
The tool can integrate with Slack, Shopify, Salesforce, Zendesk, and many other popular platforms.
Pros:
Data exporting is quick and easy.
Allows seamless filtering and segmenting of responses.
Quick customer support.
Cons:
Application is quite expensive.
The Mobile version is not available.
Pricing:
Free – $0/month
Premium – $224/month
Premium plus – $449/month
Conclusion
It's not too late to switch to an alternative with a smooth interface and less expense.
The most important thing to keep in mind while choosing the right Medallia alternative is to make sure its features match your business requirements. 
Some of the above-mentioned tools also offer a free version to try. So, don't wait anymore take advantage of trial versions, and carefully select the right one.
How much did you enjoy this article?
Stay up-to-date with latest CX tips and tricks, subscribe now!
Don't worry, we don't spam you.